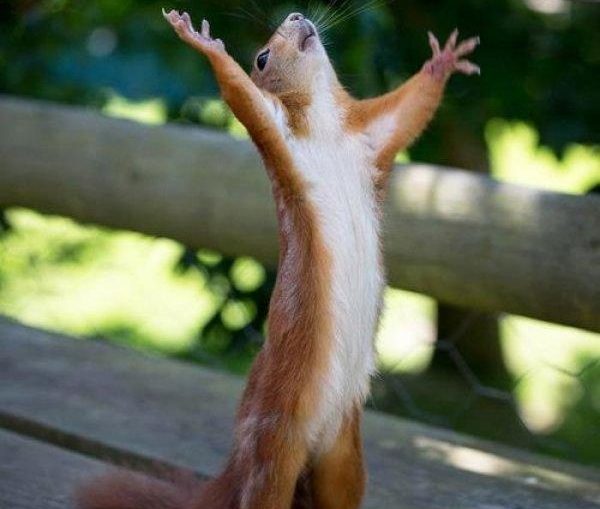 Welcome back. Sorry you missed us last week. Life happens, what can you do? Anyways, we're going to try something a little different and bring these to you Saturday mornings. Now granted this means there may be some potential MACtion missed later in the year, but maybe if you're good, we'll bring you a special preview for those games when they arise.
Week 5 is when you can really start to see the playoff picture clear up. (PLUS no Badgers game this weekend, so I don't have to worry about fitting that into my schedule this weekend.) Who the pretenders and contenders becomes a more factual conversation. But hey, let's stop wasting time and dive right into Week 5 of the college football season.
---
All games on Saturday unless noted. All times ET.
(12) West Virginia (-3.5) at
(25)

Texas Tech (Noon, ESPN2/WatchESPN)

QB Will Grier faces their first real test of the season as he leads the Mountaineers into Lubbock to face off against the high volume Red Raiders and Texas Tech. Expect the Mountaineers to be the difference makers as these two high powered offenses will need to be slowed if you hope to win.

Prediction: (12) West Virginia wins 33-24
---
(18)

Texas (-8) at Kansas State  (3:30pm, FS1)

TRAP GAME!!! Okay, so we've been asking all season if Texas is back. A loss to Maryland to open the season forced a strong re-evaluation of that answer. Follow that us with the Longhorns rattling off three wins, the last two coming against ranked opponents.

Prediction: (18) Texas 41-24
---
(4)

 Ohio State (-3.5) at

(9)

 

Penn State

(7:30pm, ABC/WatchESPN)

The United States Attorney General's office presents the Human Rights Violation Bowl.

Prediction: Who Cares Both of These Schools Suck
---
(7)

Stanford vs

(8)

 Notre Dame (-5) (7:30pm, NBC)

Stanford and Notre Dame. Someone loses. Someone remains unbeaten.

UPSET Prediction: (7) Stanford wins 27-20
---
UPSET ALERT

 (20) BYU at
(11)

Washington (-17) (8:00pm, FOX)

God I hope I'm right! God I hope BYU is legit! God I Hope BYU Wins.

Prediction: (20) BYU wins 27-24
---
Joe's Game That NOBODY Cares About
Louisiana Tech at North Texas (-7) (7:30pm, Good Luck Finding This)
How about those Mean Greens?!  Nothing like getting paid $1 million to go play AT Arkansas and absolutely humiliate them on their home turf 44-17.  And how about that Mason Fine guy?! TWO-TIME Gatorade Player of the Year for the state of Oklahoma – yet received very little interest as a high school recruit, because of his 5'-10" height.  Well, that all changed when UNT Coach Seth Littrell was made aware of the Locust Grove High School stud, a school surprisingly only 75 miles from the University of Arkansas. That win two Saturdays ago was the school's first in 40 years over an SEC opponent.  Now 4-0, North Texas welcomes Louisiana Tech to Apogee Stadium, where I only see Fine continuing his run with his eye-opening 152.8 QBR, (1,328 Passing Yards and 10 Passing TDs/ 1 INT).
*Interesting note – Defensive end LaDarius Hamilton will be sporting the #75 jersey.  Significance? It will be the first time in 50 years that the #75 will be worn by a UNT player – last time it was worn:  Mean Joe Greene! Check the commemorative commercial here.
Prediction: North Texas wins 38-24
---
#TeamNobody