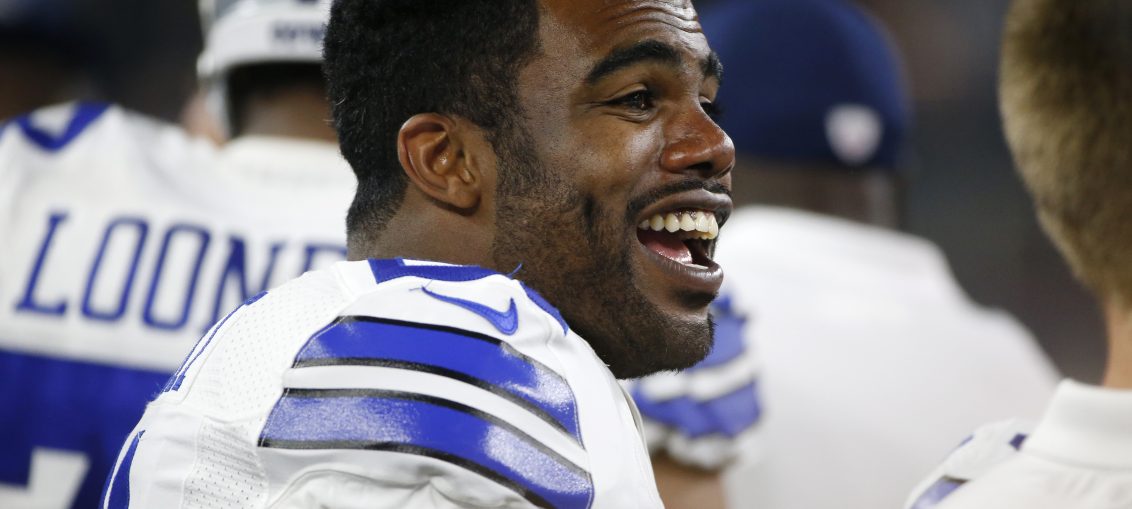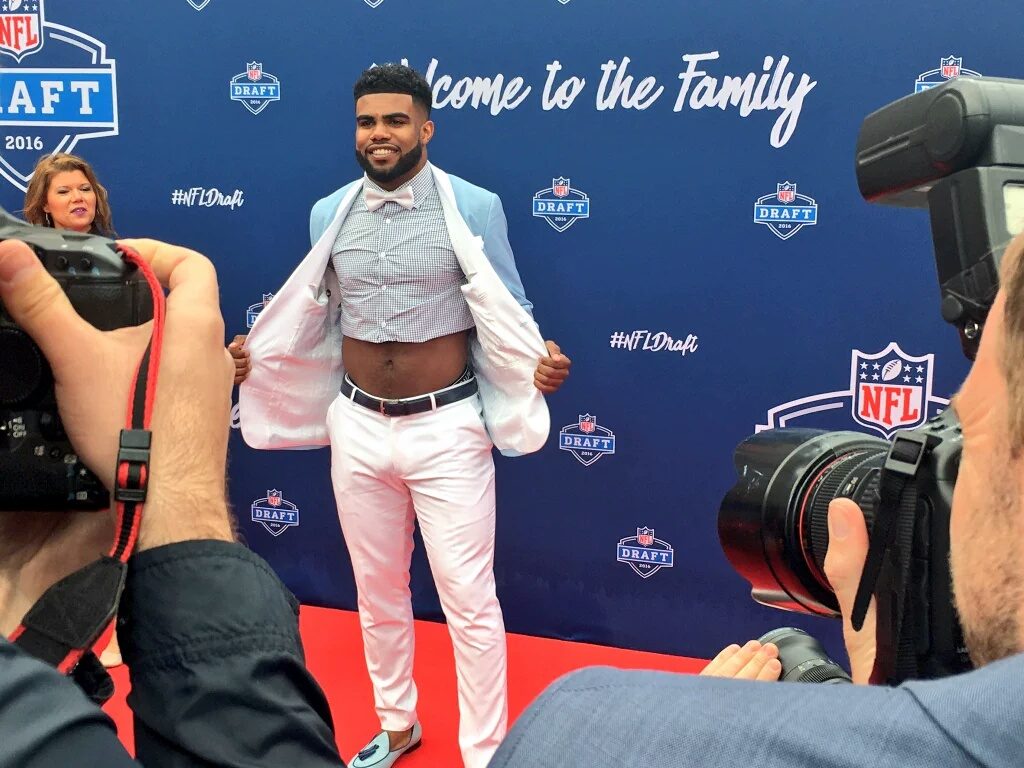 Photo credit: Take from Two plus Two forum; Cover image: NBC Sports
As Eagles fans, nothing gives us greater joy then seeing the Cowboys fail. They have a reputation for taking players with less than questionable character issues. I don't even have to list the players that have gone through that organization and gotten into trouble with the law while employed by them. That list would take up multiple pages. Even our old friend Nolan Carroll signs with them in the off season and then proceeds to get a DUI…
The latest in the long list of players is running back Ezekiel Elliott. He, along with Dak Prescott, give the Cowboys two players that could make them good for years to come. However, if Elliott can't stay out of trouble, the full potential will never be realized. There were always character concerns with him at Ohio State, but the talent overshadowed those concerns. That is why Dallas made him the 4th overall pick last year. His performance during his rookie year proved that Dallas made the right move, as he led the league in rushing. His rookie season wasn't perfect off the field however.
Before the year even started, Instagram photos of a woman who was reportedly Elliott's ex-girlfriend showed several bruises. She claimed that he threw her into walls and choked her to the point where she had trouble breathing. Elliott obviously claims that the accusations are false, and the Attorneys Office dismissed the charges because of inconsistent information from all parties involved. The NFL has kept their investigation into that case open, however. He also pulled a woman's top down at a St. Patty's Day parade, and a video captured the incident. That incident wasn't considered serious, as the woman didn't press charges. It just did not look good.
It has been over a year since that incident and the NFL still has not declared a ruling on the case. Adam Schefter reported last week that the investigation is almost over and that the Cowboys and Elliott were expecting a short suspension from the league (1-2 games). Guys are getting 1-2 games for hitting a woman and getting 4 or more for smoking weed, but that's a different topic for another day.
Anyway, that leads us to this past weekend where Elliott was at Clutch Nightclub in Dallas. He allegedly punched the DJ over an altercation. There isn't too much information out about it right now other than that. The fact that he is aware of a possible suspension from the league, and he's still out getting in trouble, says all you need to know about Ezekiel Elliott. Having the Cowboys best player suspended is always a great thing for the Eagles. No one is going to question his talent on the field, but off it, he seems like an immature punk.  He will probably get multiple chances because of his talent, but he may never reach his full potential if he keeps being a fuck up…
So, from all of us here at nobodysports.com, keep doing you Zeke!
FLY EAGLES FLY!!
#TEAMNOBODY