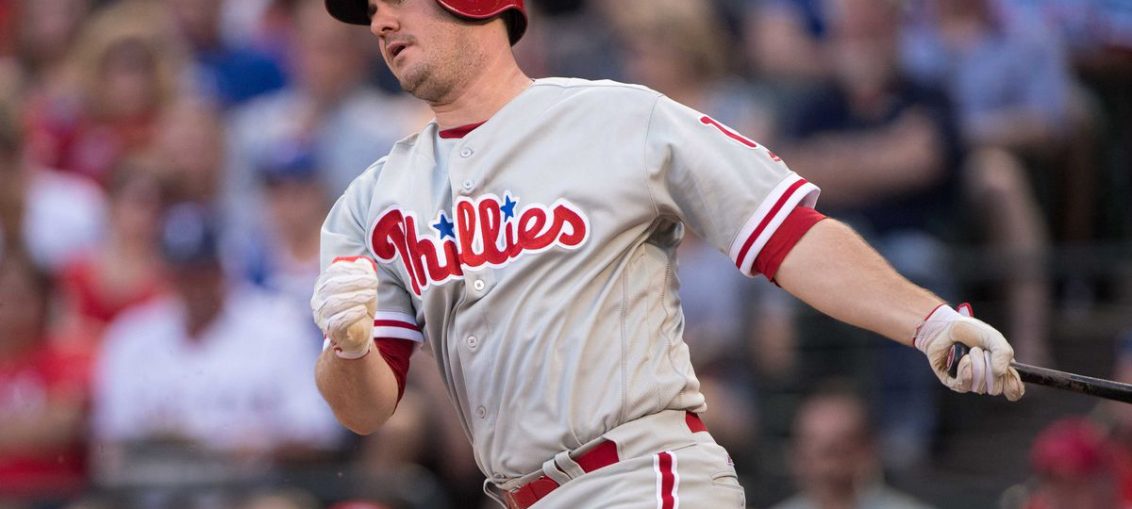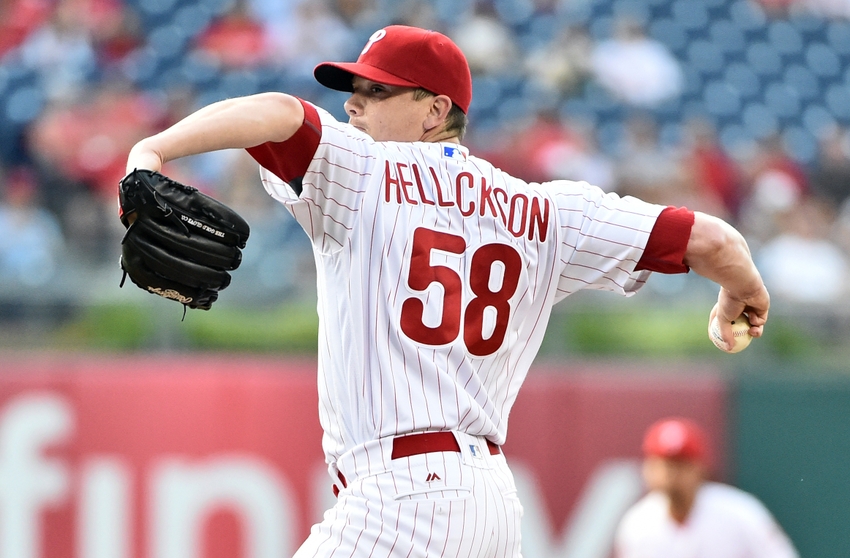 Here we are, the third and final installation of the 'Blueprint for Making the Phillies Better.'  Throughout my first two discussions, I mentioned players who I think should be moved.  Some of my thoughts have been altered slightly (especially with J.P. Crawford deciding to flip me the bird and start playing out of his mind…).  You won't be finding his name here, don't worry.   However, I have established a list of 4 trades that I think the Phillies should really consider as the trade deadline approaches.
Tommy Joseph to the Yankees for Albert Abreu or Dillon Tate.  Joseph has been a solid first baseman for the Phillies, batting .253 with 15 HRs and 48 RBIs.  However, he is an absolute road block for our future, full-time first baseman: Rhys Hoskins.  Hoskins is arguably one of the best hitters in AAA this season and is more than ready for his promotion.  The problem is that both guys are right handed hitters, both really only play first base and aren't an option elsewhere in the field.  The Yankees are in need of a first baseman, and have one of the best farm systems in baseball.  With TJ's low salary, the Yankees would get a cheap first base option to help them in their playoff race, and could be a facet in their lineup over the next few years, slotted between Judge and Sanchez.  The Phillies should try to aim for one of the Yankees prospects outside of the top 10, to make the deal more appealing to the Yankees.  There are two pitchers I would tell them to look at: Albert Abreu (#11) and Dillon Tate (#12).  Both guys have the potential to be solid bullpen pitchers, with Abreu projecting to have the better opportunity to be a back of the rotation guy.  Pitching, in my opinion, is one of the areas the Phillies seriously will need some help in, and getting one of these guys would be a great move for them.
Cameron Rupp to the Indians for Shane Bieber.  I am patiently waiting for the day we get to see Jorge Alfaro as the everyday catcher for the Phillies.  I am also fully confident in Andrew Knapp being a more than serviceable backup.  Rupp has greatly improved his patience and swing at the plate lately, sporting a .353 batting average in the month of July, with 4 HRs to go along with it.  These numbers are huge for a catcher, as most in the league nowadays are barely staying above .200.  The Indians are in dire need of a catcher.  Yan Gomes couldn't hit the ball if it was placed on a tee before each of his at-bats.  And while Roberto Perez looked like he had the potential to save the day…he then decided he would have an OBP of .264.  That's…well…pretty damn terrible.  With only a 2-game lead in the AL Central over the Royals, the Indians could really use an upgrade at catcher:  Enter Cameron Rupp.  Rupp is another guy with a low salary.  The Indians could get an instant upgrade at a low financial cost, and most likely get him to sign to a 2 or 3- year extension at very little.  As for the Phillies, I have the answer to their return in a trade: Shane Bieber.  That's right folks, "Bieber-fever" is coming to Philly!  Bieber was just promoted to AA Akron, where he pitched 6.2 scoreless innings in his AA debut.  Bieber was barely on any top-prospects lists coming into the season (20th was the highest I found), however has quietly pitched very well in High A ball.  Not to mention, think of all the promotional/ marketing opportunities here…you'll thank me for this one, Phillies.
Howie Kendrick to the Yankees for Rony Garcia. There have been talks that the Yankees were interested in Kendrick as an outfield stop-gap, 4th OF on the bench, utility outfielder, whatever you want to call him.  Howie has been playing great for the Phillies this season, in-between various injuries.  However, we don't really need him.  We have 1,000 OF options in the minors who need to get called up and given a chance, so trying to move him for something might be worth it.  The Phillies would most likely have to eat some of his $10 million to get something in return, but I think they could do it.  The guy I am looking at in return is Rony Garcia, a 19-yr old from the Dominican Republic.  Garcia is way down on the prospects list, found anywhere between 27th-31st.  The kid's fastball is typically in the 92-94 mph range but at times has hit 96/97.  He has a great fastball/curveball combo, one that can easily be worked on and made even better.  He also has a changeup that he is working on, but overall all three pitches are still super raw for the big leagues.  He is a kid I would take a gamble on, as he is still low on the prospect charts, unproven, and has a ton of potential.  Plus, he's Dominican, so he must be good…
Okay, those three trades I actually have spent some time on, thinking out their benefits to both parties involved and of course aiming for returns to bolster the Phillies lack of pitching depth in the minors.  This last trade may not be completely feasible and is a purely biased, opinionated suggestion, regarding a player not getting a ton of discussion as a 'top available pitcher for trade'.  Here we go:
Odubel Herrera, Jeremy Hellickson, Nick Pivetta, Adonis Medina to the Rays for Chris Archer & another prospect. Okay, here me out on this one.  Chris Archer is a beast of a pitcher.  He is only 28 (young for pitchers) and is signed through the 2019 season, with team options for 2020 and 2021.  He had an absolutely abysmal season last year, going 9-19 with a 4.02 ERA (an ERA better than 5 of the Phillies top 7 pitchers last season).  However, this season he has been pretty solid with a 3.80 ERA, a 7-6 record and 177 strikeouts.  He was also the Rays Opening Day starter.  The former All Star doesn't really get a ton of run support (that won't change in Philly in the short-term, sorry bud).  I am so sick of watching Odubel lately, and I think it is best for both him and the organization if he were to move on.  Odubel, an all-star last year, has been a terrible disappointment for the Phillies this year.  However, he is still a super talented OF with tons of potential…just not in Philly preferably.  Hellickson would provide a solid, comparable pitcher for this season's playoff race.  Nick Pivetta has shown flashes that he could be a solid pitcher in the majors.  Adonis Medina has gotten a ton of chatter down in A ball, so he is my prize prospect I am including in this deal, as we don't really know what he could become.  Is this enough to land Chris Archer?  I don't know.  The Rays are most likely going to lose Cobb at the end of this season (another guy I think the Phillies should go after) and then Odorizzi probably goes after next season.  Getting Pivetta with some decent contract control, along with a promising young guy in Medina, could be intriguing to the Rays.  Odubel would be an immediate starter at CF and provide a nice bat in their lineup, allowing them to DH Souza.
Well, there you have it:  My suggestions for moves the Phillies should really consider.  AND for those of you out there worried (Mike included) I have not suggested trading Crawford…yet.  I'll leave that until next year…
#TEAMNOBODY