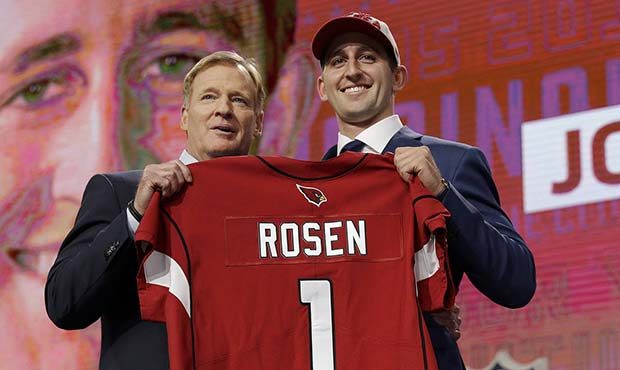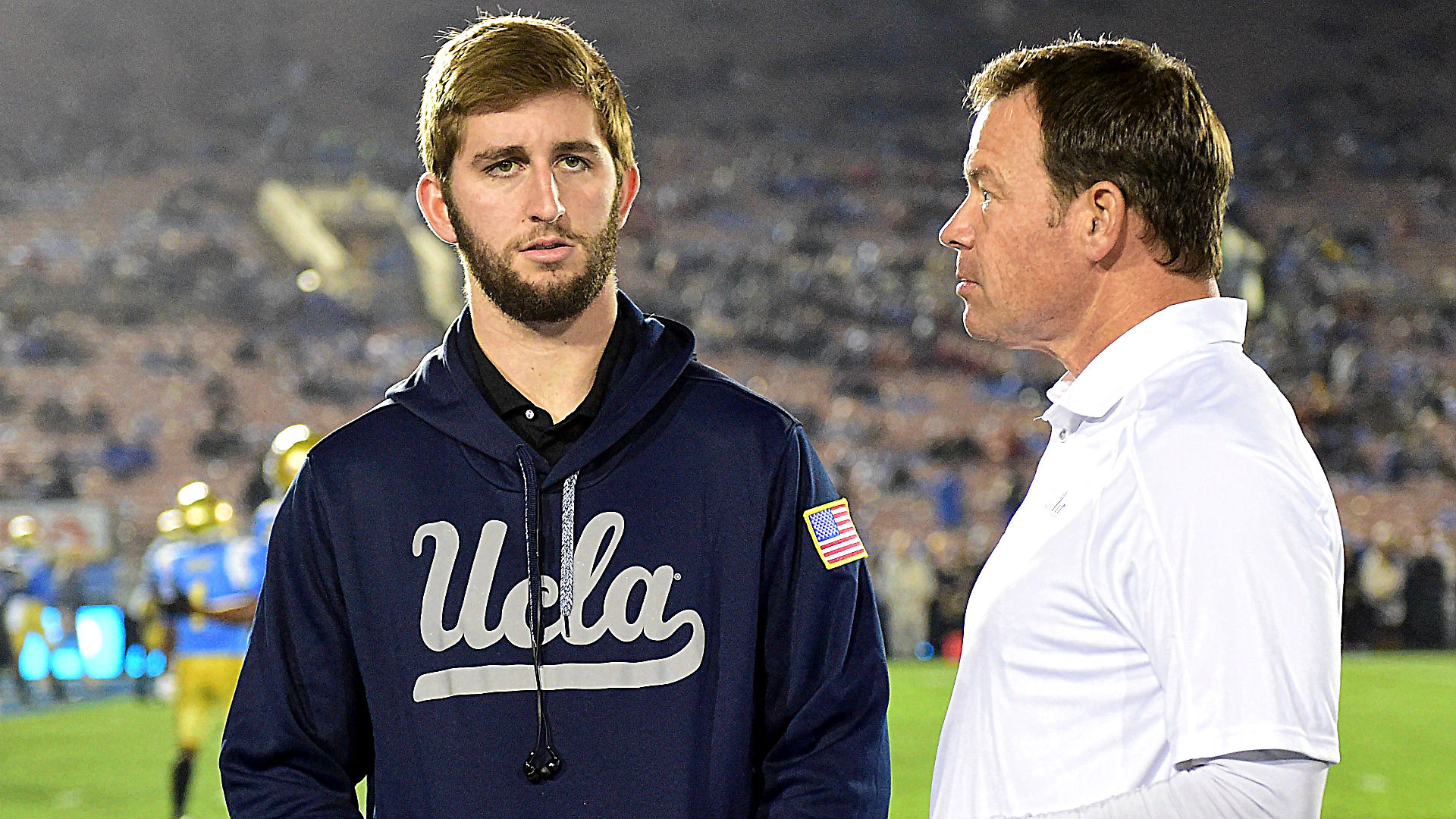 (Cover image courtesy of Arizona Sports; Photo above courtesy of Sporting News) 
-Joe Gallagher
Alright, I've heard enough already from Sir Josh Rosen.  If you read Johnny's first round recap (which you can catch here – http://nobodysports.com/nobodysports-2018-nfl-draft-1st-round-recap) you'll see that he already foreshadowed my frustrations with Mr. Rosen.  You, sir Josh, have been given an opportunity that tens of thousands of football players – middle school, high school, all levels of college – can only DREAM about.  YOU, sir Josh, were selected in the top 10 picks of the 2018 NFL draft.  Oh, but rather than be excited about getting picked, nope – you'd rather be 'pissed' that you fell so far…
http://www.espn.com/nfl/draft2018/story/_/id/23329508/josh-rosen-pissed-fell-arizona-cardinals-10th-pick-says-there-were-nine-mistakes-ahead-me
Well, I am going to give you my two cents, if you haven't already figured that out.  Baker Mayfield won this little recognition that has been around for a little while; you may have heard of it – The Heisman Trophy.  In case you aren't sure what that is, here is a nice photo of the walk-on hero with his prize: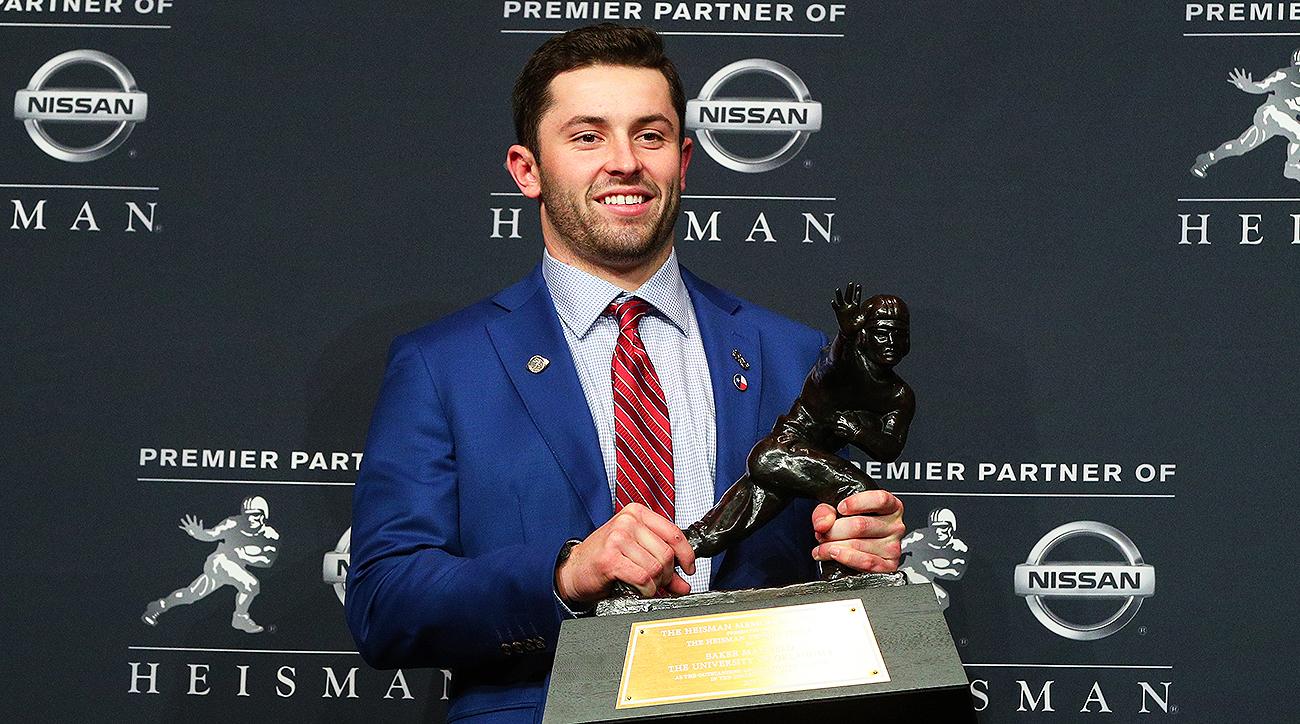 (Photo courtesy of Sports Illustrated)
Sam Darnold was THE best pocket passing QB in this year's draft; however, he also has decent mobility for a big dude.  His accuracy is exceptional and his ability to buy time moving around in the pocket will be huge for allowing his receivers to get open (hopefully the Jets OL can buy him time as well…).  He has a strong arm, good size, and terrific field vision.  HE IS VERY GOOD AT GOING THROUGH HIS READS (unlike you Mr. Rosen – see below).  And in the rare instances that Darnold does get hit; the dude has massive hands and an ability to take care of the ball to prevent turnovers from happening.
Josh Allen – what can I say.  Oh, I know, he was recruited by Wyoming head coach Craig Bohl – the same guy who recruited the man, the myth, the legend in Philadelphia, the ginger jesus himself, CARSON WENTZ, while at North Dakota State.  Now, I don't know about you (the reader) but if Craig Bohl says the kid is good… THE KID IS GOOD.  Allen has a monster arm, but scouts like to give him a hard time for his lower completion percentage.  Well, when you are throwing to a bunch of wide receivers who had as hard a time separating from their defenders, as the general population has of separating fact from fiction in the political world, you are most likely going to have a lower completion percentage.  Allen, in my opinion was the biggest, and most intriguing, boom or bust prospect.  And please don't give me any more BS about some tweets the kid put out when he was still not even old enough to drive a car… he apologized, he'll deal with the wrath of LeSean McCoy and they'll all be cool…hopefully?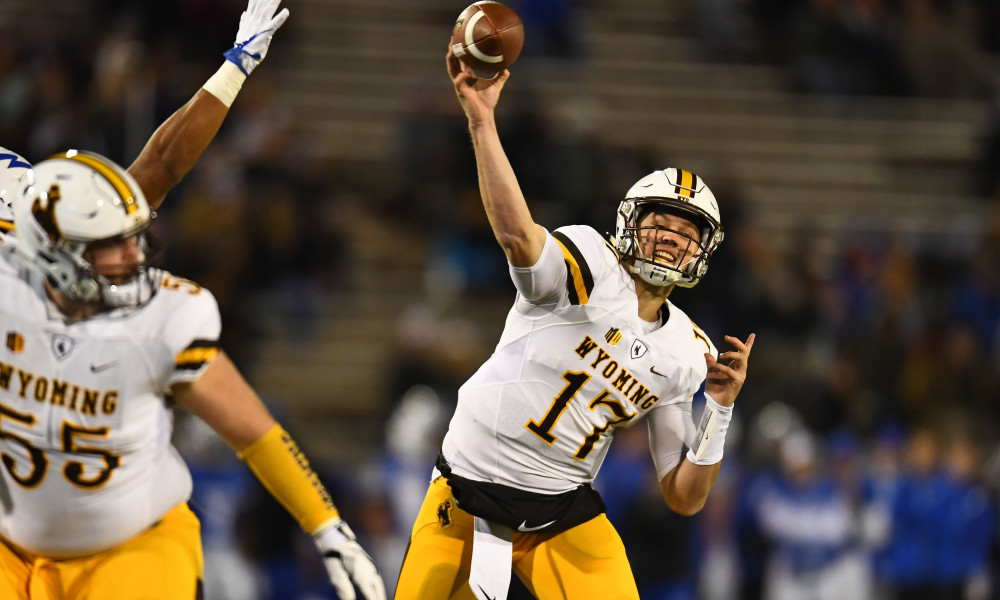 And then there was: you.  Sir Joshua Ballinger Lippincott Rosen.  Let me remind you – you played at UCLA.  UCLA calls a TON of primary-option, quick-pass plays…aka you work off your primary read…aka you are terrible and working through your other reads…aka in the NFL, RARELY will your first read be open… Look, I am not saying that you are unable to improve your read abilities and become an elite quarterback in the NFL.  BUT, considering you greatly lack in one of the most important aspects of being an NFL quarterback – can you understand now why you dropped?  If that isn't enough, how about the fact that you couldn't win for shit outside of the UCLA campus?  You do realize that you will have to play 8 games on the road each year, right?  Oh, and I don't mean to beat a dead horse… but what quarterback led the USC Trojans to a victory over you on 11/18/2017?  Yeah…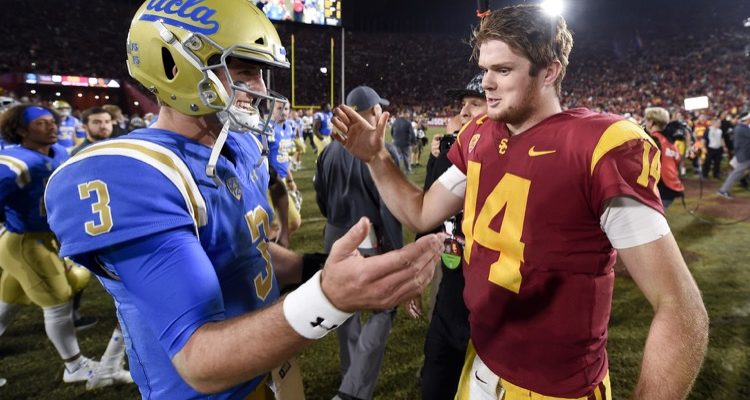 (Image courtesy of Total Packers)
On a serious note (even though, all the above is me being completely serious…) I think Rosen has ALL of the tools needed to become an elite quarterback.  After having just vented about him in the previous paragraphs, I honestly hope the kid can pull it off.  In fact, Mr. Rosen, I challenge you to prove me wrong.  You will be wearing the #3, make that a reminder that 3 quarterbacks went before you, and come out on top.  Put the past behind you (including worrying about Alabama's SAT requirements) and focus on developing into an elite quarterback.  You'll have arguably one of the greatest wide receivers of all time to throw to this year (yes, I am overly confident you will be starting over Sammy Sleeves and Mike Glennon), who will be great to learn from regarding ball placement, routes, etc.
Enough with the complaining about falling to #10 – embrace the opportunity.
See, y'all thought I was just going to bash the guy… constructive criticism and reality checks are always beneficial to players!  Just look at how much it helped out Jamarcus Russell!
Alright everyone, end rant.
#NobodySports