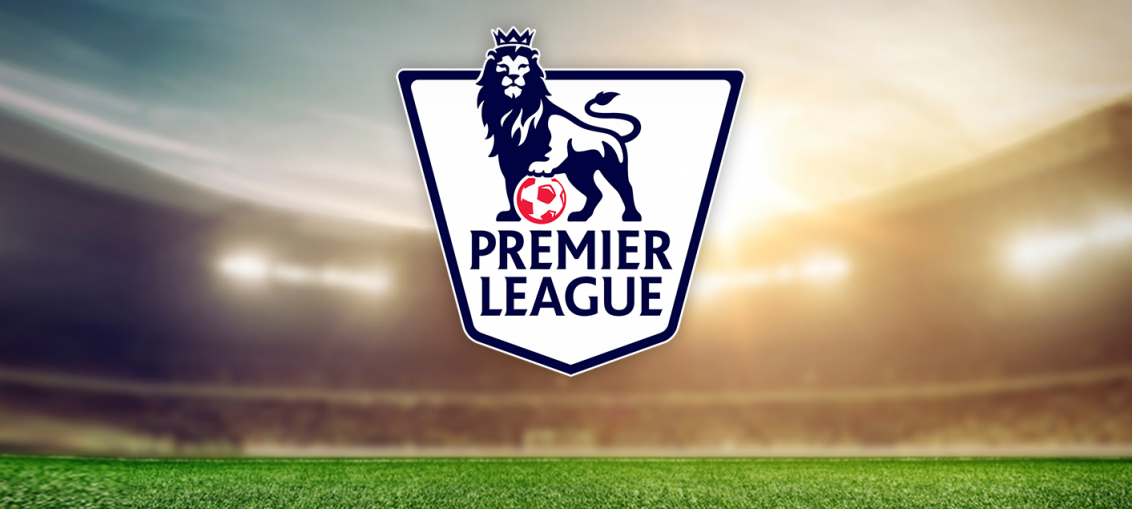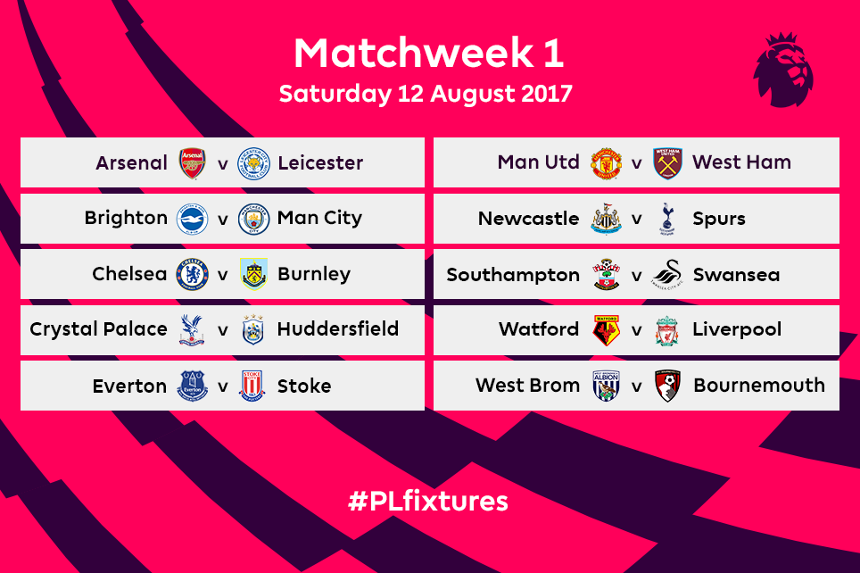 Photo credit: Premier League; Cover photo credit: Oregon Sports News.
The 2017-18 season officially started this past weekend!! We saw plenty of goals, great passes, and plenty of red cards!! Arsenal and Leicester City opened up the week on Friday. The struggles from last year continued for Arsenal as mistakes turned into goals for Leicester, with Jamie Vardy and Shinji Okazaki scoring in the first half. Arsenal's new striker Alexandre Lacazette didn't waste time in scoring his first goal with his new team as he opened the scoring four minutes into the game. Arsenal didn't let their mistakes bother them; however, as they fought back and scored two goals five minutes apart with Aaron Ramsey's 83rd minute goal and Olivier Giroud's 85th minute goal to win by a score of 4-3.
On Saturday, the 2016-17 champs took the field to defend their crown, Chelsea continued to receive their red cards as captain Gary Cahill picked up a red card 14 minutes into the match for an ugly tackle going after a loose ball. Burnley took full advantage with Sam Vokes scoring two goals, as they took an early 3-0 lead. Chelsea fought back though, as new comer Alvaro Morata scored his first goal with Chelsea in the 80th minute.  Cesc Fabregas also picked up a red, and playing with 9 men wasn't enough as Burnley walked away with the 3-2 victory.
Manchester City, one of the teams favored to win the league, started on the right foot as they won 2-0 on the road against newly promoted Brighton & Hove Albion. You gotta give credit to Brighton they played very well, with an organized defense and even had Man City on their toes in the second half with plenty of scoring chances. An unfortunate midfield mistake at the 70th minute by Brighton gave a gift to City, with Aguero leading the attack and putting the ball into the net. Brighton learned there are certain mistakes you can get away with in the Championship but not in the Premier League. A late own goal by Brighton put the game away.
Liverpool opened its season on the road against Watford.  Liverpool's mistakes and unorganized defense cost them two points coming off such a great training camp. Sadio Mane, Roberto Firmino, and new comer Mohamed Salah all got their name on the scoring sheet. Watford pressured the ball a lot, causing many of the Liverpool mistakes to happen. Stefano Okaka opened up the scoring in the 8th minute, as the roller coaster ride of goals followed. Mane then found the net after a beautiful pass by Emre Can in the 28th minute. Watford didn't waste any time, as they took the lead once again 4 minutes later as Abdoulaye Doucoure pounced on a ball deflected off Liverpool defender.  Liverpool took the edge in the second half as an early penalty shot by Firmino, and a lob pass by Firmino to Salah, put Liverpool up 3-2 as they seemed to be rolling. However, a controversial offsides wasn't called in the 93rd minute, leading to Miguel Britos tapping in a goal to tie the game 3-3, which was the final score.
On Saturday, we also saw newly promoted Huddersfield Town send a message as they won 3-0 on the road against Crystal Palace to earn their first ever Premier League win! An early own goal in the 23rd minute put Huddersfield up, but they didn't stop there. Two goals by their main man Steve Mounie in the 26th and 78th minute put the match away.
In the off-season England's captain Wayne Rooney decided to leave Manchester United and go back to Everton. He didn't waste any time in finding the net against Stoke City.  As the first half was coming to an end, a beautiful cross by Calvert-Lewin found a wide-open Rooney in the middle of the penalty box, as Rooney headed in the goal. In the second half, both teams had good chances, but Stoke City had the best chance to equalize in the 93th minute when Xhedan Shaqiri found open area and let a shot rip only for a beautiful save by Everton's goalie.  Everton walked away with the 1-0 win.
Other results on Saturday: Southampton vs Swansea city drew 0-0. West Bromwich Albion put on a great show against AFC Bournemouth as they lead the way in chances throughout the game. Newcomer Ahmed Hegazi for West Brom found the back of the net on the 31st minute from a foul kick, as they started off the new season with a 1-0 win.
On Sunday, we saw the Championship winners from last year Newcastle United open up the season at home against Tottenham. Rafael Benitez had his team well organized in the first half, playing great defense and even having a few scoring chances. In the 30th minute Harry Kane received a yellow card after tackling Florian Lejeune from behind causing him to come out due to injury. The tackle easily could've been a red card. Within the first few minutes of the second half, Newcastle United midfielder Jonjo Shelvey received a red card, changing the game. Tottenham took full advantage as Dele Alli scored in the 61st minute and Ben Davies followed along nine minutes later as he found the net to put them up 2-0.  Tottenham starts off their season on the right foot, with a victory.
The final match of the first week was Manchester United against West Ham United. What a show it was!! Man U's new striker who is tasked with replacing Ibrahimovic didn't waste any time in making a name for himself. Romelu Lukaku opened up the scoring on a beautiful pass by Marcus Rashford in the 31st minute. He added another one in the 52nd minute as he headed in a goal from a free kick by Henrikh Mkhitaryan who sent it right to Lukaku. Man U added two more goals as Anthony Martial and Paul Pogba found the back of the net. Man U and Jose Mourinho sent a message out that they're ready to compete for a chance to win the title.
Check back next week as we breakdown another full weekend of action!
Matchday 2 Fixtures
Swansea City vs Manchester United (Sat)
AFC Bournemouth vs Watford (Sat)
Burnley vs West Bromwich (Sat)
Leicester City vs Brighton (Sat)
Liverpool vs Crystal Palace (Sat)
Southampton vs West Ham United (Sat)
Stoke City vs Arsenal (Sat)
Huddersfield Town vs Newcastle United (Sun)
Tottenham vs Chelsea (Sun)
Manchester City vs Everton (Mon)