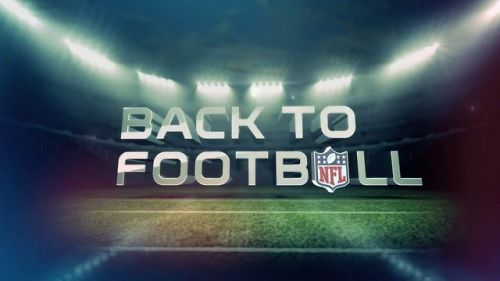 -Mike
Football is back! Let's go! Time for my weekly picks. All of these picks (in red) will be against the spread according to Vegas (these lines are as of Wednesday morning). Without further ado:
Kansas City Chiefs at New England Patriots (-8)
It should be a good game to open the NFL season as New England will be at home to collect their super bowl rings. It's a tough opening matchup for them as Kansas City isn't a pushover. The Patriots lost WR Julian Edelman for the year, but still have arguably the best team in the league. The atmosphere will be electric in Foxborough and the Patriots will look like the Patriots usually do and win beat the Chiefs.
Final Score: New England 28 – Kansas City 14
New York Jets at Buffalo Bills (-6.5)
The Jets aren't going to be good this year, and this is actually a game they could win because Buffalo isn't very good and might be without starting QB Tyrod Taylor this week. If backup rookie QB Nathan Peterman starts, who knows what will happen. I say the Bills do just enough to cover and win by 7.
Final Score: Buffalo 17 – New York 10
Atlanta Falcons (-7) at Chicago Bears
The reigning NFC Champions look to get that Superbowl collapse out of their heads and will try and get back there again. Will there be a hangover? The Bears are rebuilding and aren't a very good team. It shouldn't be too cold in Chicago, so the weather shouldn't be too much of a factor. The Falcons still have an explosive offense, and the Bears won't be able to keep up.
Final Score: Atlanta 31 – Chicago 17
Philadelphia Eagles (-1.5) at Washington Redskins
In our breakdown of every game of the Eagles season, I predicted that the Eagles would win this game. Nothing has made me think that the Eagles won't win this game. It will probably close like I said, but the Eagles will cover and my final score stays the same.
Final Score: Philadelphia 27 – Washington 21
Arizona Cardinals at Detroit Lions (PK)
This is a pick em game for a reason. This is a very tough matchup to predict. The Lions just signed QB Matt Stafford to a record deal, so you know he is feeling confident. I'm not that high on the Cardinals this year with QB Carson Palmer and WR Larry Fitzgerald both contemplating retirement. The Lions start the season off with a win.
Final Score: Detroit 24 – Arizona 20
Oakland Raiders vs. Tennessee Titans (-2)
I'm a big fan of the Titans this year. I think they have the team to beat in the AFC South and QB Marcus Mariota is on his way to being a very good quarterback. They will face a very tough Raiders team who is looking to bring a Superbowl to the city before they leave for Las Vegas. Travelling across country to play a 1pm game is always tough for a west coast team.
Final Score: Tennessee 27 – Oakland 23
Jacksonville Jaguars at Houston Texans (-5)
Both teams have question marks at QB going into the season. How long until Deshaun Watson starts for the Texans, and will Blake Bortles ever be the answer in Jacksonville? The answers are probably not long and no. The Texans will count on their defense to shut down first round rookie RB Leonard Fournette because they won't be scared of Bortles.
Final Score: Houston 21 – Jacksonville 13
Pittsburgh Steelers (-9) at Cleveland Browns
The Browns went 4-0 in the preseason, so that means something right? No, it probably doesn't, but it's a start. The rival Steelers make the short trek to Cleveland and Cleveland will want to make a statement to the rest of the league that they can hang with the big boys. Rookie QB Deshone Kizer will take the ball against one of the favorites in the AFC. Steelers win, but I say it's closer than people think.
Final Score: Pittsburgh 24 – Cleveland 17
Baltimore Ravens at Cincinnati Bengals (2.5)
Both teams are looking to rebound after disappointing years last year. The AFC North always has hard fought tough games. I would expect the same. QB Joe Flacco for Baltimore hasn't practiced all summer due to injury. He knows the offense, but has some new weapons he must try and build chemistry with. The Bengals have more weapons on offense led by WR AJ Green and TE Tyler Eifert, and that will be enough for the Bengals to escape with a win.
Final Score: Cincinnati 20 – Baltimore 16
Indianapolis Colts (-3) at Los Angeles Rams
Scott Tolzien is starting at QB for the Colts.
Final Score: Los Angeles 17 – Indianapolis 10
Seattle Seahawks at Green Bay Packers (-3)
This is the game of the weekend. These two teams are arguably the best two teams in the NFC, and this could also be a NFC Championship Game preview. It won't be too cold yet in Green Bay, but the Seahawks always play better at home, and since they have to go on the road, I don't think they win this game. Shawn and probably Joe can celebrate a victory.
Final Score: Green Bay 24 – Seattle 14
Carolina Panthers (-6) at San Francisco 49ers
The Panthers are looking to rebound after a very disappointing season last year. The 49ers are just beginning their rebuild with new coach Kyle Shanahan. The Panthers hope QB Cam Newton is back to the MVP he was when they made it to the Superbowl two years ago. The Panthers are still the better team, regardless. They start off their 2017 campaign with a victory.
Final Score: Carolina 27 – San Francisco 17
New York Giants at Dallas Cowboys (-3.5)
It's a Sunday Night showdown in Jerry World to open the season for these two NFC East rivals. These two teams always seem to open the season against each other. The big storyline for this game is going to be RB Ezekiel Elliott's looming six game suspension. From all accounts, it appears Elliott will play this weekend, but then be out the next six. They will probably look to give him the ball often since he can then go home for six weeks and get in more trouble. This should be a very close, entertaining game.
Final Score: Dallas 23 – New York 20
New Orleans Saints at Minnesota Vikings (-3.5)
The first of 2 Monday Night games is the battle of offense vs. defense. The Saints offense is always elite with QB Drew Brees at the helm. Meanwhile, the Vikings have one of the better defenses in the league. The Saints don't have much of a defense and the Vikings have Mr. Checkdown Sam Bradford at QB. The big storyline will be RB Adrian Peterson returning to Minnesota to play against his former team. Does he have anything left and prove Minnesota wrong?
Final Score: New Orleans 27 – Minnesota 17
Los Angeles Chargers at Denver Broncos (-3.5)
The final game of the weekend and the 2nd Monday Night game feature these two AFC West foes. The Broncos still have an elite defense, which they will need to be elite all year because of the huge question mark of QB Trevor Siemian. The Chargers are now playing in Los Angeles, but are still a dangerous team on offense with QB Philip Rivers and RB Melvin Gordon. If WR Keenan Allen can stay healthy, they would be even more dangerous. Denver's defense pressures Rivers all night and leads them to a win. Younghoe Koo has to kick a couple field goals in this game. I just wanted to say his name.
Final Score: Denver 20 – Los Angeles 13
Tampa Bay Buccaneers vs. Miami Dolphins
This game has been cancelled due to Hurricane Irma and will be made up in Week 11 when both teams have a bye. So essentially, these teams will play 16 straight games and have their bye week this week. People's safety is more important than a football game, so everyone in Florida, stay safe. I'm sending you my well wishes.
#TEAMNOBODY