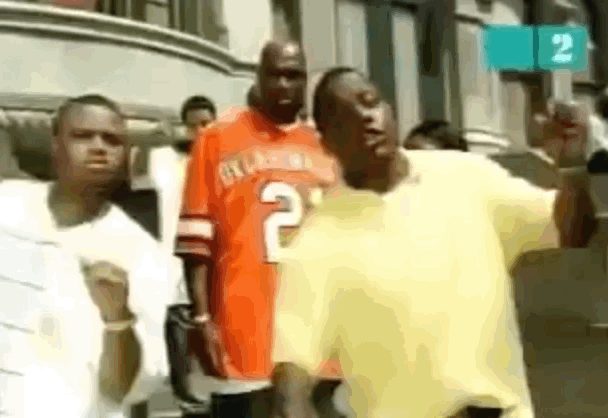 Boy, oh freaking boy! The first week of the College Football season is literally in our faces and I couldn't be more excited. It's time for our 2018 College Football Week One Preview. For the uninitiated, this is how this goes: I'm going to bring you a few of the games that I think you should keep an eye on this weekend as well as my picks for each games. For those who are coming back for year two, welcome back. Let's get to it!
---
All games on Saturday unless noted. All times ET.
(21)

UCF (-23.5) at UConn (Thursday, 7:00pm, ESPNU/WatchESPN)

The first game of the post-Scott Frost era shouldn't be too difficult for the Knights. UCF is a HEAVY favorite in this one and the nation-leading 13-game winning streak shouldn't be in jeopardy Thursday night. Expect QB McKenzie Milton to carry the Knights in week one as a defense that is replacing significant playmakers tries to figure itself out.

Prediction: (21) UCF wins 47-17
---
Western Kentucky at
(4)

Wisconsin (-36.5) (Friday, 9:00pm, ESPN/WatchESPN)

It's on the list only because there's not much else on Friday night, and it's college football. Expect Jonathan Taylor to begin his Heisman campaign with a back as this shouldn't be much of a battle past the third quarter. This popcorn of a game will serve as a good opportunity for the Badgers defense to get back to their dominance of a year ago, when they were ranked number two in total defense.

Prediction: (4) Wisconsin wins 52-10
---
San Diego State at
(13)

Stanford (-14.5) (Friday, 9:00pm, FS1)

The second of two Heisman campaigns starting on Friday night. Bryce Love begins his 2018 season against the Aztecs and all eyes will obviously be on Love. But on the other side of the field, the Aztecs will be an interesting story as they will be replacing Rashaad Penny, who led the nation with 2,248 yards last season. Stanford in the end will be too much for the Aztecs.

Prediction: (13) Stanford wins 38-17
---
(6)

Washington vs

(9)

Auburn (-2) (3:30pm, ABC, Mercedez-Benz Stadium, Atlanta, GA)

Both of these teams will be looking to start their season out on a very high note, especially if either of them hope to sniff the CFP. Wining this game will be a very strong resume builder in the eyes of the committee. This game will feature two superstar defenses, so whichever QB is able to overcome will lead their side to victory. (DUH, ya think!)

Prediction: (9) Auburn wins 10-6
---
(14)

Michigan at

(12)

Notre Dame (-1) (7:30pm, NBC)

I'm legitimately excited to watch a Michigan/Notre Dame game. The only thing that is missing from this one is a good ol' Keith Jackson "Wooooooaaah nelly!". Not only is this game important to each team, but this game is just good for college football. This is one of the most storied rivalries in College Football and on Saturday, it finally returns and with both teams looking to make a splash to kick off the season.

Prediction: (14) Michigan wins 17-14
---
(8)

Miami (-3.5) vs

(25)

LSU (Sunday, 7:30pm, ABC, AT&T Stadium, Arlington, TX)

Turnover Chain vs Coach O. On a Sunday night. It's going to be good. Miami will be able to tell very early how real their shot of CFP contention is. Tune in. Dis gon be good.

Prediction: (8) Miami wins 27-20
---
(20)

Virginia Tech at

(19)

Florida State (-7) (8:00pm, ESPN)

The Best Conference in College Football kicks off their season with a solid Top-25 matchup down in Tallahassee. The return of Deondre Francois will be front and center of this matchup on Monday night. Pairing Francois in the backfield with heisman-hopeful Cam Akers and the Noles could be in the fireworks industry this season.

Prediction: (19) Florida State wins 38-28
---
Week 1. Let's go have a season friends. Welcome Back!
#TeamNobody