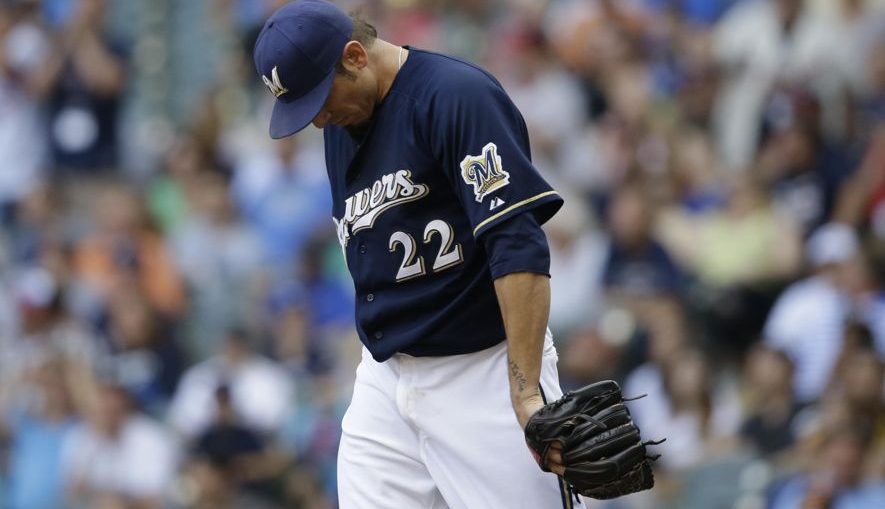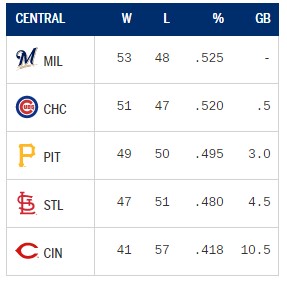 Oh Brewers….3-7 since the All-Star Break. One week to the trade deadline. The next three series' against the Nats, Cubs, and Cards. I'm not saying we should hit a panic button anytime soon (partially because I saw no need for one at the beginning of this season and had the 2017 version cancelled along with 2 Broke Girls), but I think it's time to read the writing on the wall. Since Corey Knebel's well deserved vacation to Miami, we got swept by the Pirates and subsequently dropped two of three to the MLB worst Phillies. In a mere 8 days, that 5 ½ game lead has disappeared and the boys in Brew are now a half game up on the Cubs atop the NL Central.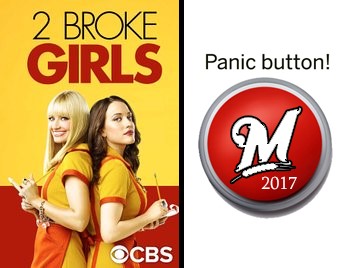 (2 Broke Girls: 2011-2017. Brewers Panic Button: 2017-2017.)
At this point, we've seen the Cubs make a vintage Epstein move and picked up Jose Quintana, who appears to be fixed to make his Miller Park debut this weekend. By pairing this move and playing some of the best ball they've played all season, the Cubs have made a statement to the rest of the division and said "Howdy Folks! Remember us? We're the defending World Champions. We're pretty good at baseball when we want to be." The Cubs are also set up to finish the season extremely strong by being blessed with a stretch of 24 games in August where they don't play a team above .500.
So where do the Cerveceros go from here? If this team is to make a run at a second NL Central title, they need to plug the void that exists with their hurlers. With Sonny Gray still available, he fits the billing that we are looking for: he's good (1.62 ERA in his last five starts), he's young (27), and controllable through 2019. His cost however is probably going to be high. And while we have the assets to have Sonny come home with a mission, we'll also be playing the big boys on this one. (Please Note: Sonny Gray is not from Wisconsin…although he should move here soon).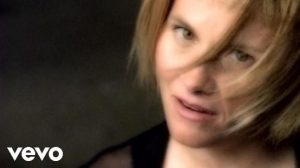 (Shawn Colvin is a LEGEND!)
The Brewers have also been linked to lefthander Justin Wilson (who apparently could be paired with Ian Kinsler according to ESPN's Buster Olney).  This move could help move a mediocre bullpen in the right direction as well as improve our position at second base. And the potential addition of Kinsler, an upgrade in the middle infield wouldn't hurt. Villar has been struggling this year, both statistically and healthily (which according to the lack of red edit squiggle is an actual word. Go me!). He's far off from his league leading 62 stolen bases from a year ago at 19 through today, and his .223/.285/.348 is leaving a lot to be desired.
Other names that have been thrown around in the last few weeks are Pat Neshek yes, that's correct, Madison, Wisconsin's own Pat Neshek), Justin Verlander (any chance of seeing Kate Upton is always a plus), Addison Reed, AJ Ramos, Jaime Garcia (wonder how he'd pitch FOR the Brewers?), Jeremy Hellickson, and somehow Yu Darvish (if this happens, I will eat a print out of this blog…).
Obviously, the next week is going to be a very telling story of how the rest of the 2017 season is going to go. With a trip to the Nation's capital to visit future Cub, Bryce Harper (calling it now – Shawn), and a visit to the house that Bud Selig built by Quintanarama and Bryzzo Industries, this week is going to be a strong barometer on how the rest of the season shapes up. Depending on how it goes will determine if Mr. Baseball will be talking to captive audiences through September… or how closely us Wisconsonites follow every little blade of grass at Packers Training Camp…
#TEAMNOBODY
(Cover photo credit: Washington Times)