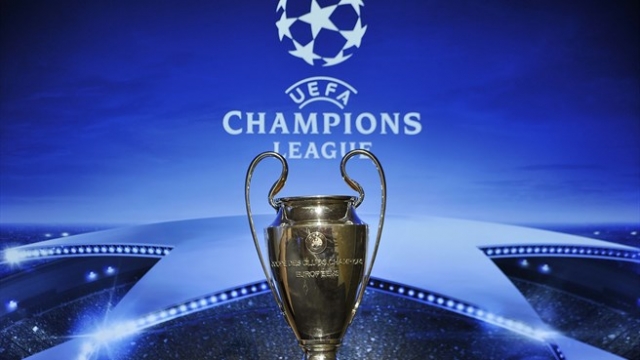 (Cover photo credit: DNA India; Photo above credit: The Independent)
Group A: Basel, Benfica, CSKA Moscow and Manchester United.
Joe:  This is an interesting grouping, to say the least.  Manchester United are playing out of their minds to start off their Premier League season, with back to back 4-0 victories.  Jose Mourinho has done a good job of keeping them focused and acting like they've been there before.  They are much more improved over last year's squad, and I personally think take the group with ease.  Look for Lukaku, Pogba and a healthy Ibrahimovic to carry the team through with ease.
So, who takes second place.  I thought Benfica were going to make it to the round of 16 last year, until Borussia Dortmund decided to deny them the opportunity.  Can Vitoria get his team through?  Benfica appears to be the favorite to get the 2nd spot, but I am going to make a surprising pick here:  I think the Swiss cheese boys of Basel will pull it off.  Hear me out, I understand they didn't fare well last year against PSG and Arsenal.  Not many teams would.  However, this year they have newcomer Ricky van Wolfswinkel, who already has 5 goals in the first 5 games of the Swiss Super League.  The Dutch native came over following stints with Sporting CP, Norwich and bounced around via loans and a quick stop in Vitesse.  He's now got his opportunity to be featured, and is taking advantage of it.  Lastly, CSKA Moscow seem to be in the group stage year after year.  This year, they enter as the runner-ups in Russia.  However, that being said, I don't see enough talent there for them to overtake Benfica or Basel, let alone compete with Man U.
Joe's Predicted Finish:
(1) Manchester United (2) Basel (3) Benfica (4) CSKA Moscow    
John: Manchester United could possibly be the most dangerous team in this year's Champions League, as announced recently Ibrahimovic has resigned with the club. With a midfield lead by Paul Pogba, Henrikn Mkhitaryan, Juan Mata, and Marcus Rashford. A midfield heavily with talent with players that can start offensive attacks. It'll be interesting to see how Mourinho sets up his line up with Ibrahimovic joining Lukaku up front. One of the midfielders will have to take a seat on the bench although has plenty options to go with on the bench. David de Gea name has been in the transfer market for a good amount of time now although it looks like he'll be staying in Manchester as I predict a big year for him this year as he shows everyone how good he actually is.
Primeira Liga champions Benfica have picked up when they left off last year winning their first three games in Portugal. They have scored a total of nine goals, Jonas leads the team with four, the newcomer Haris Seferovic is making a name for himself as he has three, and Salvio Eduardo has two. There offense is currently unstoppable and with Konstantinos Mitroglou coming back soon from injury will add more power. Mitroglou scored a total of 18 goals last year, in 2015-16 season in his first year with Benfica he scored a total of 31 goals as he's a main part of their offense. Another player to look out for is midfielder Pizzi, a player that can set up plays but also score himself. The defense is lead by two veteran guys in Luisao, and Jardel both in their 30's. The speed of other teams could really hurts them but with the offense they have coming out of this group shouldn't be a problem.
Basel, and CSKA Moscow both came fourth in their groups last year as neither team were able to  picked up a win. Basel hasn't gotten out of the group stage since the 2014-15 season and CSKA hasn't since the 2011-12 season. CSKA beat a Swiss team to qualify in the groups as I predict they will have the advantage the get the 3rd spot as both team will struggle to get points against Man U, and Benfica.
John's Predicted Finish:
(1) Manchester United (2) Benfica (3) CSKA Moscow (4) Basel
Group B preview: Friday, September 1st.
#TEAMNOBODY