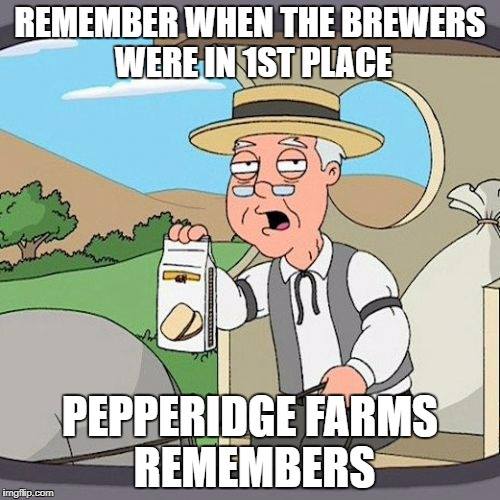 Let's all harken back to a finer time. It was Major League Baseball's All-Star break. Corey Knebel of the Brewers was heading to his first Midsummer Classic. Sean Spicer was the White House Communications Director. Anthony Scaramucci hadn't been served divorce papers yet. Ed Sheeran hadn't cameoed on Game of Thrones yet. People all across the country were trying to learn every word to "Despacito". Starting Pitcher trade rumors were all the craze across baseball. And the Milwaukee Brewers were 5.5 games up on the Cubs in the NL Central. Oh, what a time to be alive.
(Song of the Summer 2017. Straight Banger! Photo Source: Apple.com)
Fast forward two and a half weeks. The trade deadline has come and gone. People are still trying to learn the words to "Despacito". (People includes, me. I'm trying way harder than I should.) The White House is looking for their third Communications Director since July 21st. Ed Sheeran has deleted and reactivated his Twitter account amidst backlash from his GoT cameo. Sonny Gray is a Yankee. Jose Quintana is a Cub. Yu Darvish is a Dodger. The Brewers also made a "splash" in the trade market. They acquired Tyler Webb (who is currently hanging out in AAA), Anthony Swarzak (the Brewers may now lead the league in players with the letter "Z" in their last names) and Jeremy Jeffress (I swear my welcome back gift is in the mail by the way, Jeremy.). Oh, and the Brewers are two games back from the Chicago Cubs in the NL Central. The times they are a changin'.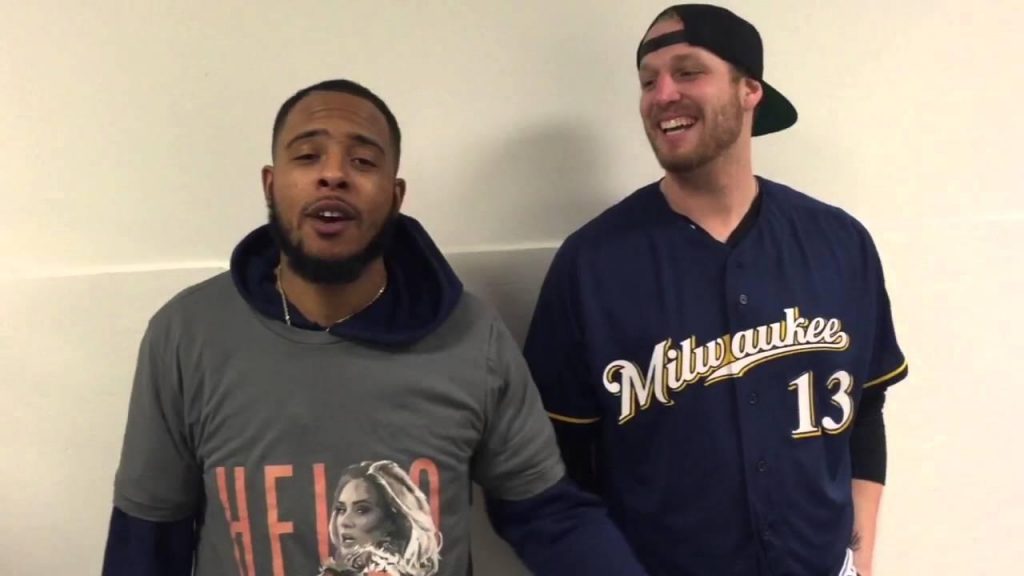 (Jeremy, I'm actively trying to get Will Smith back for you. For all of us really #BringBackWill Photo Source: Milwaukee Brewers Youtube Channel)
So, what does this all mean? The non-waiver deadline has passed. For the uninformed, this means that a player must pass through waivers and not be claimed by another team to be traded. And while trades after this deadline are possible, the chances of the Brewers making a significant move at this point are probably hovering around unlikely to incredibly unlikely.  (My class on waivers is filling up fast, so be sure to get your registration forms in.) What to do, what to do. Let's flashback to this very well constructed thought from just a few short weeks ago.

(Source: Some super cool blogger who writes for this super cool website. Maybe you've heard of it.)
I'm going to go very, very, very far out on a limb here and say that Mr. Stearns read this exact statement two and half weeks ago and said, "You know what? After very careful consideration and getting all my front office advice from the internet, I'm going to take this one incredibly wise blogger's advice from NobodySports.com. The Milwaukee Brewers are going to stay the course. Linda, get accounting on the phone and send this Shawn a check for $33,000 for his consulting fee. That's 'S-H-A-W-N' with a 'W'. And while we're at it, go ahead and get merchandise on the line and send him over every 59Fifty we have in a size 7 and 5/8 as a gesture of goodwill with a note that says, 'Shawn, thank you for your sage advice. Love, David Stearns'. Oh and let's throw up an advertisement for NobodySports.com in Right Field." I mean if it wasn't exactly like that, it probably was somewhere along those lines. Probably not including the material gains on my behalf.
All this funny business aside, what's my overall point here? The Brewers are heading into the dog days here. This team has surprised a lot of people this year. If they keep playing the way they are, a potential run at the NL Central isn't that far out of the realm of possibilities. A lot of things would have to fall into place. The Cubs are white hot right now. But with the moves to strengthen the bullpen, the Brewers helped fill a huge need that's plagued them recently. And while they didn't necessarily make that headline grabbing move, they also didn't leverage their future for a short-term player who would go off and make tons of money elsewhere. This team wasn't built to win this year. Winning was realistically two years out at best at the beginning of this season. This year, the team has shown that they are potentially one or two moves away from being a great team, not just a good team. The best time of year to make that is the Winter Meetings. All I know is that I'm going to strap in and enjoy the next two months of this insanely entertaining season.
#TEAMNOBODY