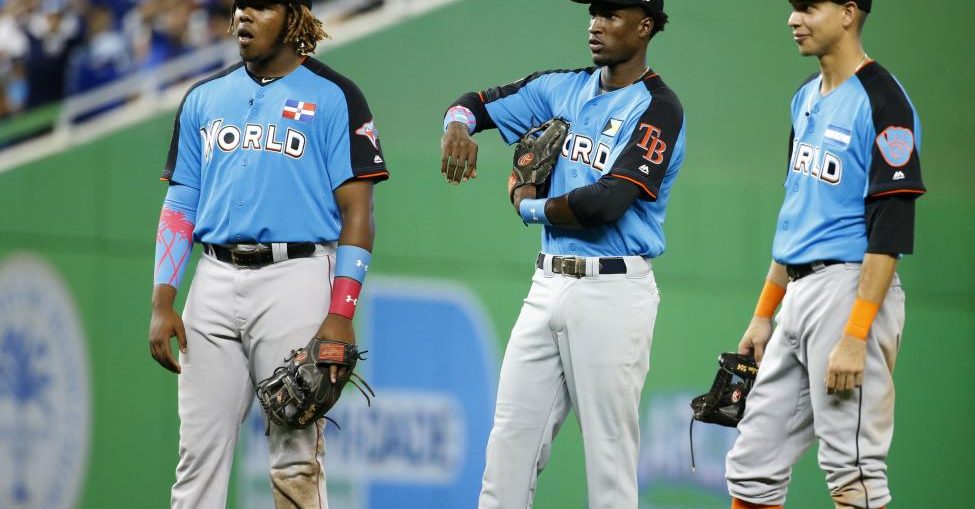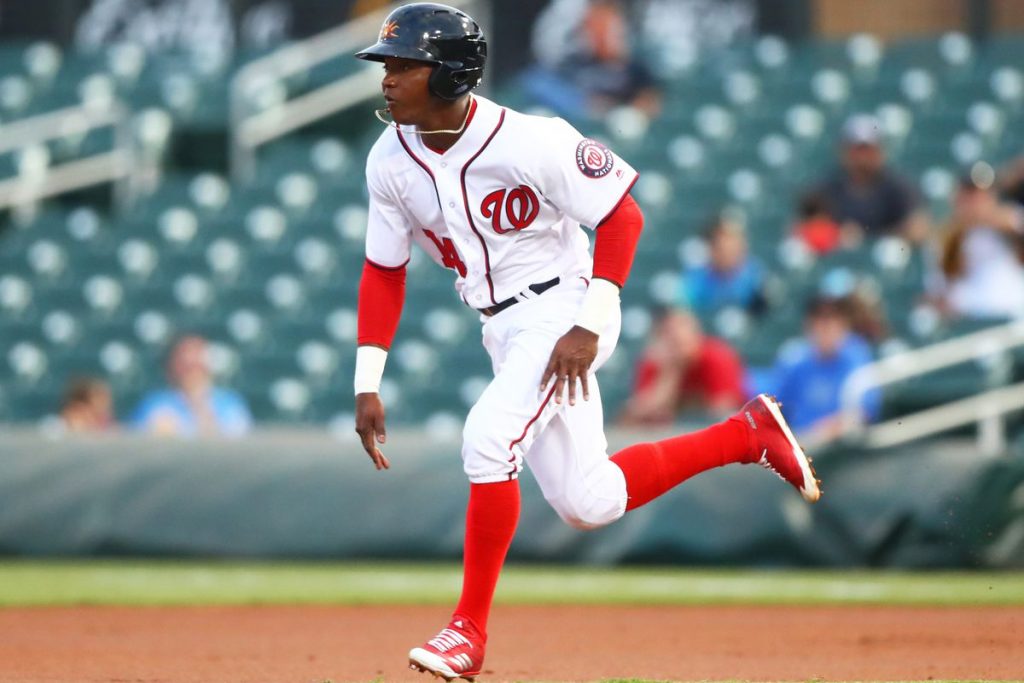 (Cover Image credit – UPI.com; image above – Federal Baseball)
 -Joe Gallagher (@JoeGal24)
Each and every season, right around this time of year (last day of the month of July), Major League Baseball becomes super interesting.  The trade deadline sees some of the game's biggest players switch cities as the contending teams aim to load up their arsenal for the final few months' march towards October baseball.  While everyone is focused on the trade deadline, my true excitement comes in September when the rosters grow – allowing some of the leagues' best prospects the opportunity to play up in the Bigs!  
So without further adieu, below are the top five offensive prospects I am most looking forward to getting the call:
(Honorable Mention) – Nick Senzel – Reds – Senzel would be in my top 5 without a doubt, had he not torn a ligament in his right index finger, ending his season.  Prior to the injury, he was batting .310 down at AAA Louisville through 44 games. With a strong Spring Training season next year, Senzel could and SHOULD find himself on the Reds opening day starting roster.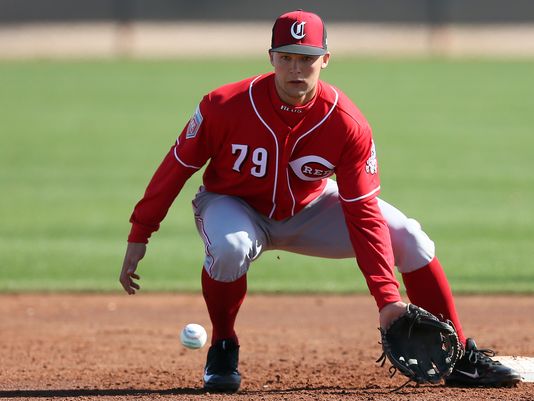 (Photo credit: Tireball.com)
5.) Royce Lewis – Twins –  Alright, realistically Lewis most likely will not be seeing any time in the bigs this year – but that doesn't mean he doesn't make my list!  He would've been my honorable mention had Senzel not been hurt, but with Senzel's injury effectively ending his season, Lewis makes the actual list.  Okay, so why Royce? Well, the #1 overall pick in 2017 has been putting the league on watch notice with his play so far down in Single A. While the Twins still discuss if he will stay at shortstop for the long run or potentially get some play at CF, his speed will be his biggest asset at both locations.  This year in his first full season down at Cedar Rapids (A), he is batting .315 with 9 Home Runs, 53 RBIs, 24 walks and 22 stolen bases through 75 games. Lewis is still only 19 years old, so he has plenty of time to continue developing his tools for the major league level. His approach at the plate already looks like that of a seasoned vet.  Scouts project him to be a 2021 call-up, but I could really see him getting a September call-up next season if he continues to progress at this pace. I hope to see him at least get an AA promotion by season's end.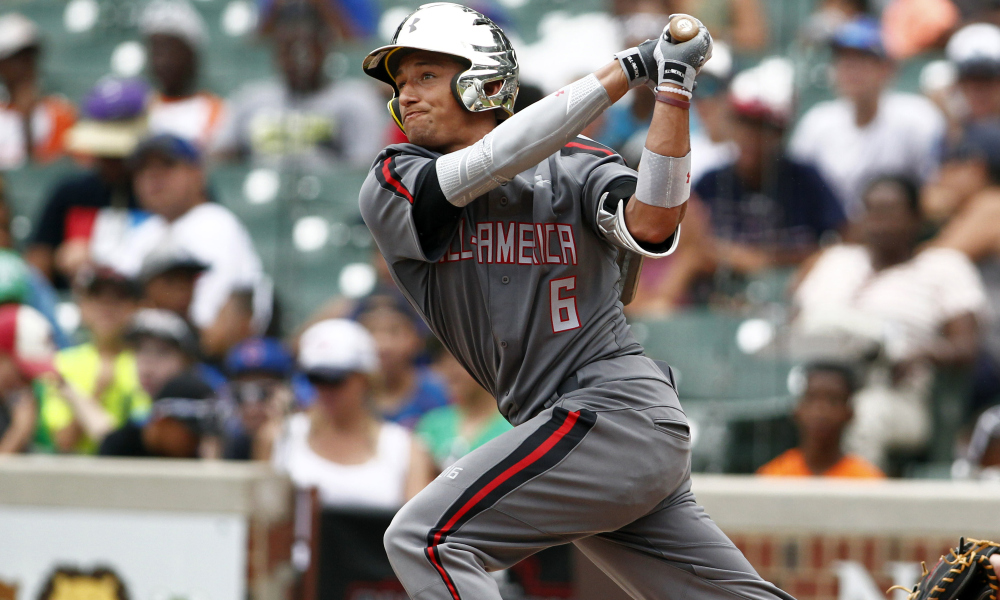 4.) Fernando Tatis Jr. – Padres – Signed by the White Sox back in 2015, and subsequently traded as part of the deal that got them James Shields (um….what?), Tatis Jr. is currently ranked as the #2 prospect in all of baseball.  At only 19 years old, he is already taking care of business at the AA level and being touted as a future, perennial All-Star. With an average currently of .286 with 16 Home Runs, 16 steals, he is proving to be a versatile batter with speed on the base paths and the power to send the long ball.  Oh, and he just so happens to be the son of – yes you guessed it – Fernando Tatis, the 11 year MLB veteran who played for 5 different teams and is best known for the events of April 23, 1999 – where he hit two grand slams in the SAME INNING! I would be surprised if the Padres don't give the kid a shot in September – i mean realistically they ARE the Padres, 4th worst record in baseball, will most likely be 30+ games out once September rolls around – do something fun!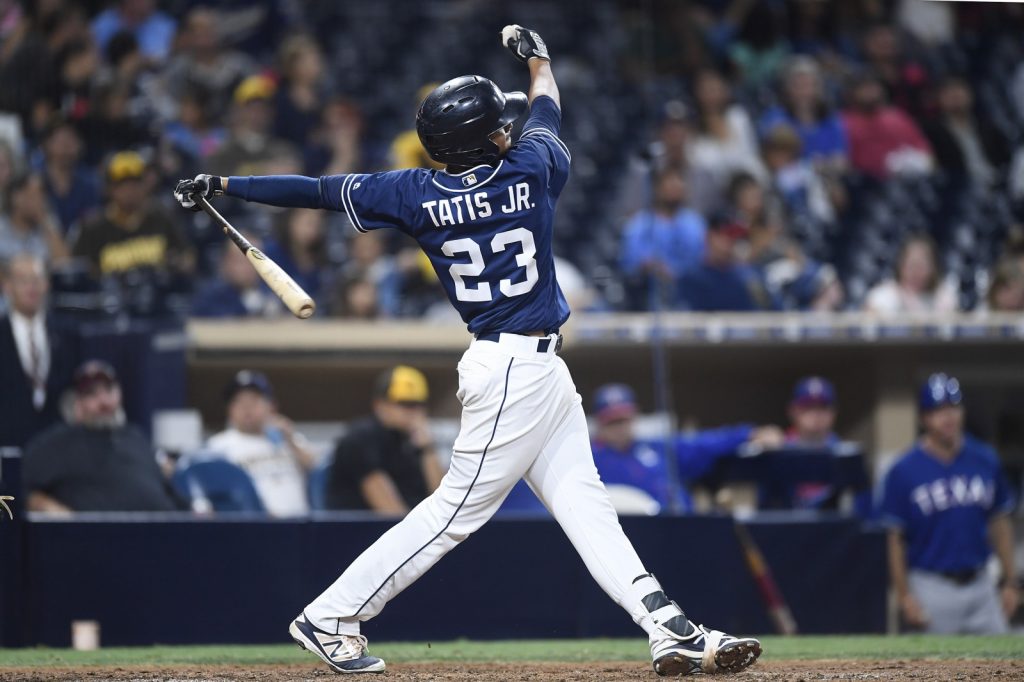 (Photo credit – Friar Wire)
2 grand slams in one inning!?   https://www.youtube.com/watch?v=syFmUVFNRZE
3.) Eloy Jimenez – White Sox – Another international product, signed in 2013 by the Chicago Cubs, was surprisingly traded as the headlining prospect across town to the White Sox in the deal that brought Jose Quintana to Wrigleyville.  At only 21 years of age, the soon-to-be household name was batting a meager .317 average at AA to start the season with 10 Home runs so they decided it was best to promote him to AAA. He is now only batting a meager .396 with 8 Home Runs and 17 RBIs in his first 26 games… How in the world is this guy not up in the pros already?!  Well, with the power what it is, and the eye for hitting, the only aspect of Jimenez's game currently lacking is his fielding abilities. Scouts report that his arm strength has slightly regressed this year, but I am not too concerned with that. With the 3rd worst record in baseball, there's really no place to go but up, right? With the second worst run differential in baseball (-141), the White Sox can definitely use his offensive presence in their line-up, even if at DH for now.  And, if they prefer to keep Matt Davidson's .221 bat in the lineup at DH, then I'd give him a chance in outfield; Adam Engel's .221 is just as bad (literally….) and I'll take a few errors here and there for additional runs on the board. I'll be surprised if we don't see Jimenez this season.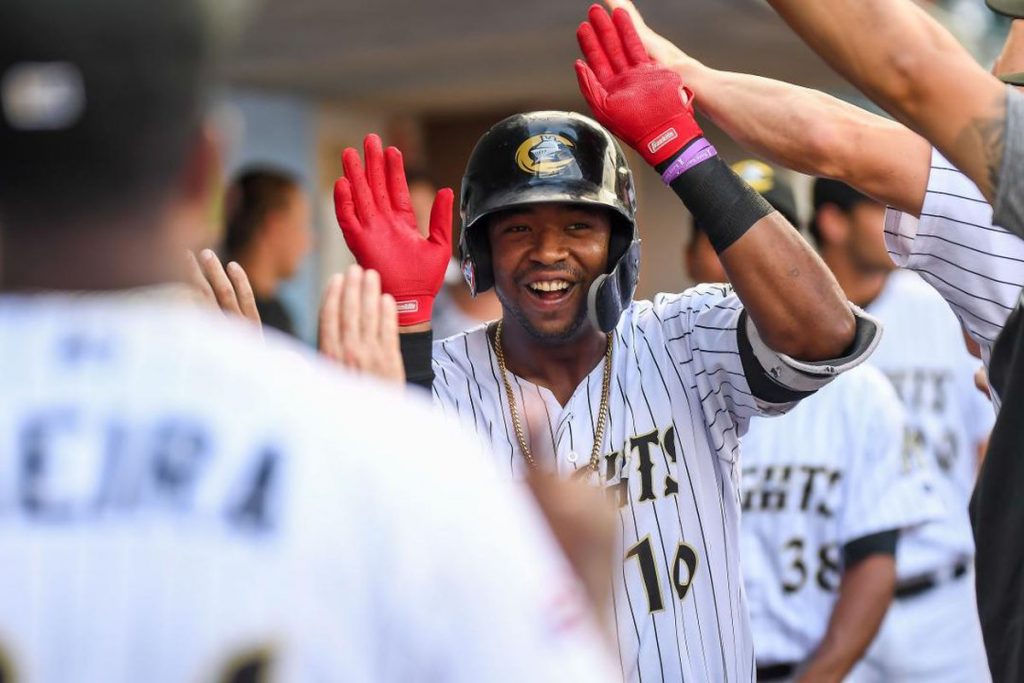 (Photo credit – South Side Sox)
2) Victor Robles – Nationals –  Robles was signed out of the Dominican Republic back in 2013 – at 16 years of age!  He became the youngest everyday player when he suited up for the Nationals team in the Class A short-season New York-Penn League, where he immediately grabbed people's attention.  Last year, Robles was given a September call-up, where he bat .250 in a brief 24 plate appearances, with 4 RBIs. This season, Robles had a scary close call in the first week of play at AAA Syracuse – while attempting a diving catch in the outfield, Robles suffered a pretty nasty elbow injury.  While it looked bad, Robles and the Nationals got super lucky, as he only hyperextended the elbow, avoiding any tears. Robles finally came back earlier this month and has since been batting .355 through 8 games, with a home run, 4 stolen bases and 4 walks. His athleticism puts him on a level with some of the best in the game, with high grade fielding abilities and even higher grade abilities with the bat – and don't forget his speed on the base paths.  His overall abilities have led some scouts to not only label him a future, perennial all-star, but a potential MVP candidate at some point in his career. I foresee him getting the call by at September if not sooner (although as I am writing this, he is rumored to potentially be a key component to a trade within the division so stay tuned).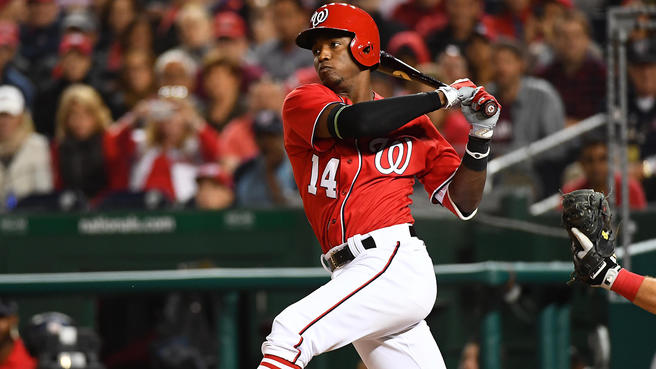 1.) Vladimir Guerrero Jr. – Blue Jays – WOW.  That is the only word necessary to describe this kid.  Let's just start with his childhood – you know, watching recently inducted HoF Vladimir Guerrero destroying baseballs in Montreal and Los Angeles (Texas and Baltimore too)!  Vlad's accolades were 'pretty good' to say the least – 449 Home Runs (40th all-time), 2004 AL MVP, 8-Silver Slugger awards, 8-All Star appearances, and the aforementioned HoF induction.  And then, he created Vlad Jr – and thus far, he could actually be better.  Vlad Sr. made his MLB debut at age 21 and 223 days.  Vlad Jr., currently only 19 years old, shouldve already gotten the call-up by now.  Currently down at AA New Hampshire, Vlad Jr. is batting .402 with 14 Home Runs and 60 RBIs through 60 games.  Yes, he is averaging an RBI per game. The AA Fishercats feature an intense lineup of baseball greats' sons (Vlad Jr. bats with Bo Bichette and Cavan Biggio in the same lineup).  Vlad Jr. is baseballs top prospect by a MILE, and I will be amazed if we don't see him up in the bigs by September at the latest, if not sooner. Toronto fans, get ready, you truly are about to have the second coming of arguably the best player of all time to play in the country: Vlad Guerrero round 2!          
Stay Tuned for my top five pitching prospects I can't wait to see throwing K's!
Until then…
#NobodySports
#GoPhillies
#SixtoWillBeOnMyList