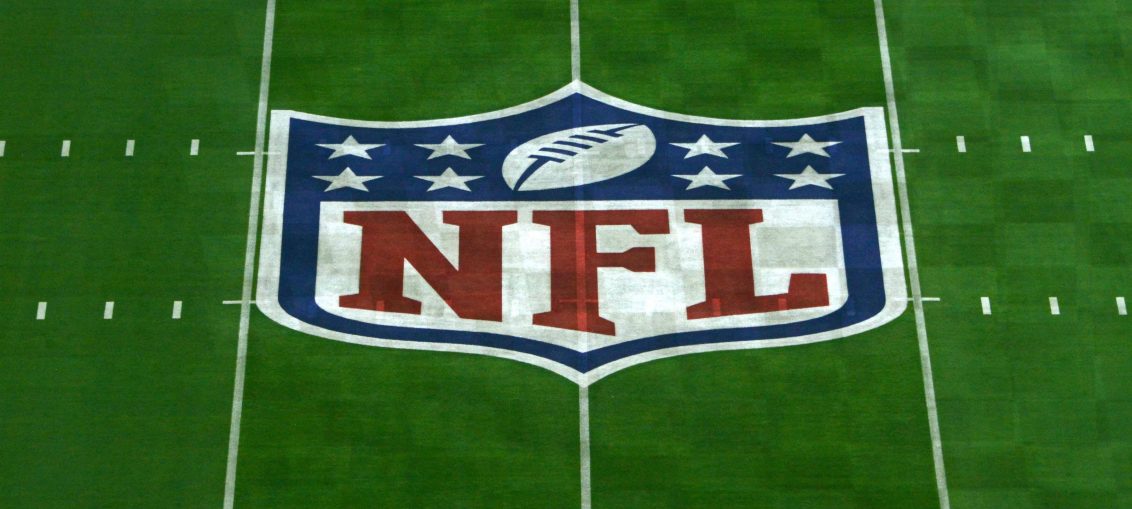 Cover image credit NFL.com; Memes courtesy of Pinterest/ Meme generators
-Mike Wright
Now, before you ask yourself, doesn't Matthew Berry from ESPN do this exact love/hate thing? He does, but screw Matthew Berry. LOL. I actually don't have any issues with him personally, other than the fact that he's a Redskins fan. I also remember like 6 years ago or so when he said Bernard Berrian was going to be a top fantasy WR in the league.  Berrian was born in Spain, he should've been playing Futbol, not football.  Berrian was a decent WR in his prime, but never a top fantasy WR.  I haven't been able to take Berry serious since that wonderful projection. The point is, I'm going to do my own love/hate this year. I feel like I am just as qualified as him. I won my fantasy league two years ago, and finished second in the league last year; that must count for something. I also finished in last place in another league of mine last year, but let's not talk about that; The fact is, I'm man enough to admit it. The love list will not be the top guys at every position, but more or so guys who will be taken a little bit later, whom I feel will end up being one of the top guys at their position. And the hate list will be guys that get taken a little bit earlier than they should.  Okay, onto the list:
QB's I Love:
Jameis Winston (TB)
He has all the weapons he could ask for at this point. He's entering year three and should take another step forward. The Buccaneers already had a top flight WR in Mike Evans, but they needed to help him out as well as Winston. They did just that in the offseason by adding Desean Jackson, who can still take the top off of any defense, and drafting tight end O.J. Howard in the first round. They also drafted WR Chris Godwin out of Penn State in round three and he has looked good according to reports. Running back Doug Martin is suspended to start the year, but Winston should still put up good numbers. He is definitely a starting caliber quarterback that you can get later on after the top couple guys go.
Marcus Mariota (TEN)
He is another guy entering year three, and after he took a big step forward last year, I would expect him to continue to progress. Tennessee gave him even more weapons this offseason as well. They drafted WR Corey Davis in the first round and then signed Eric Decker in the offseason after the Jets released him. Those two, along with a powerful running game and one of the more underrated tight ends in the league in Delanie Walker, means Mariota should blossom this year.
Carson Wentz (PHI)
Call me a homer with this pick, but I don't see how Ginger Jesus from North Dakota doesn't have a good year. With the added additions of WR's Alshon Jeffery and Torrey Smith along with the return of TE Zach Ertz, he is set up for success. Head coach Doug Pederson loves to throw the ball, so Wentz should put up good numbers. I think he will end up as a top 10-12 QB by the time the season ends.
QB's I Hate
Cam Newton (CAR)
Cam Newton had a very bad year last year. Sure, he got beat up a lot and probably wasn't 100% for most of the year, but after winning the MVP and taking Carolina to the Super Bowl, teams started to figure out how to beat him. In fact, he finished with the lowest completion percentage in the league last year. Yes, even worse than Ryan Fitzpatrick, Brock Osweiler and whoever wished to start for the Browns each week. He had surgery to repair his rotator cuff in the offseason, and that scares me as to how he will come back this year. They did add RB Christian McCaffrey in the first round and WR Curtis Samuel in the second to give him some more help on offense and take pressure off him. He has the running ability, but the Panthers may try and limit that because of how beat up he got last year. I think he can still end up being a top 10 QB, but I've seen him as high as the 5th QB taken and I think that is way too high.
Andrew Luck (IND)
This is another guy coming off offseason surgery. He won't play in preseason, and the Colts GM couldn't guarantee that he would be ready by week 1. The Colts have had trouble building a team around Luck. They have consistently forgotten about the offensive line, and that hasn't changed this off season. Running back Frank Gore isn't getting any younger, so I don't think they can count on him to take the load off of Luck. He does have WR TY Hilton to throw to and a healthy Donte Moncrief back, but I am still not overly impressed with the Colts in general. Luck is another guy going in the top 5-7 range, that I feel will fall below that mark.
Carson Palmer (ARI)
At 37 years old and coming off a disastrous year, I think it might be time to put the nail in Palmers career. I am not a fan of the Cardinals this year. I think Bruce Arians is a good coach, but outside of RB David Johnson, there really isn't anyone I like. Sure, Larry Fitzgerald is there, but just like Palmer did this off season, he contemplated retirement. This could very well be the last year we see these two play in the NFL. A return to health of WR John Brown would go a long way to help take some pressure off teams focusing solely on David Johnson. JJ Nelson had a breakout year last year and returns to try and improve on that. How much Palmer has left is the question. You could do worse for a backup QB, but he's definitely not a starter in a 12 man league.
RB's I Love
Bilal Powell (NYJ)
The Jets are going to be very bad. I think we can all agree on that. They aren't going to score many points either. However, the one person I actually really like this year is Bilal Powell. He took over for Matt Forte as the season went on last year and I would expect him to do that same this year. In a PPR league he is even more valuable because he is an excellent pass catcher. With not many options on the Jets, I expect a lot of dink and dunk plays and for Powell to be the beneficiary of those. He's definitely not worth being your first running back, but I think he could be a 2nd running back in PPR leagues. If you are playing in a standard league, he is more of a flex option. I think he is in for a good year.
Joe Mixon (CIN)
We all know the off the field issues with him, but on the field, the guy can play. I expect him to be the Bengals #1 running back sooner, rather than later. He can do it all on the field, catch and run. Jeremy Hill has not been good since his rookie season and Giovani Bernard is coming off an ACL injury and has been more of just a receiving threat than a running threat anyway. Mixon is the combination of the two. I think Mixon will be one of the favorites to win rookie of the year. He's a solid #2 running back in my opinion.
CJ Anderson (DEN)
I'm back on the CJ Anderson bandwagon again. I was really high on him last year after a great finish the year before (I drafted him in the league I finished in last place). However, he was hurt most of the year and was never able to get going. I think he rebounds this year. He is clearly the Broncos number 1 running back. They signed Jamaal Charles in the off season, but I don't think he has much left. And Devontae Booker, who couldn't take advantage of Anderson's injuries last year, broke his wrist in the off season and could miss sometime early in the season. With not so great QB play projected from Denver I think they will feed him the ball and I think he could have a year that everyone thought he would have last year. He's a borderline #1 running back and a high end #2.
RB's I Hate
Marshawn Lynch (OAK)
The reason I have him in the hate section is not because he sat during the national anthem, it's because I think he's done. Beast mode was plagued by injuries two years ago in Seattle and then sat out all of last year, and he's in his 30's. I think all of those things lead to a poor year. I think the Raiders will be a good team, but I just don't think he has anything left. Maybe he proves me wrong and all those Skittles he eats will make me eat my words, but I don't see it. I think grabbing his backup, either Jalen Richard or DeAndre Washington could turn out to be a good late round pick for people, especially if you drafted Lynch.
LeGarrette Blount (PHI)
I'm an Eagles fan and I actually liked this signing a lot when they did it. However, don't expect a repeat of what he did in New England last year. He won't get 18 touchdowns. Doug Pederson loves to throw the ball and I don't think that will change this year. Blount will get the majority of the carries, but I believe it will be more a committee approach. He is also 30 years old and if the Patriots give up on you, it usually ends up being the right move. Eagles fan will pick him earlier than they should, but I would try and avoid him.
Eddie Lacy (SEA)
Seattle took a chance with him this year by signing him in the offseason after eating himself out of Green Bay. Seattle already has a poor offensive line and they are better suited to have a running back that can also catch the ball out of the backfield. That is not Lacy's game. He's more of a plow straight ahead type guy. I think CJ Prosise is the man to draft of all the Seattle running backs. Lacy could sneak in some touchdowns near the goal line, but I don't see much more.
WR's I Love
Pierre Garcon (SF)
He's back reunited with his former coordinator from Washington, Kyle Shanahan, and the 49ers have no other receivers. He is the perfect possession receiver who will rack up a lot of catches. In a PPR league, he is even more valuable. He may not rack up a ton of yards or even a ton of touchdowns, but I think he could catch over 100 balls. He will be Brian Hoyer's safety blanket. Garcon is a good #2 receiver to have, especially in PPR leagues.
Jamison Crowder (WAS)
The Redskins are going to throw a lot. They don't have much of a running game and they have a QB who is looking for that long term deal. Crowder is the only WR who is returning from last year after Desean Jackson and Pierre Garcon left. That chemistry should work well this year with Kirk Cousins. Most people will take Terrelle Pryor over Crowder, but after breaking out last year, I don't see why Crowder can't continue to do work from that slot position. He's a #3 WR or a flex start every week. I think he's a steal later on in the draft.
Robby Anderson (NYJ)
Come on Mike, another Jets player? Well, it's basically for the same reason I put Bilal Powell on the love list. There is nobody else on the roster to throw to. The Jets top three receivers from last year are either off the roster completely or injured and out for the year. That leaves Robby Anderson as the default #1 receiver this year. The undrafted player from Temple put up decent numbers last year and being the top dog this year, he should best those numbers this year. The QB play is highly suspect, but he should get plenty of playing time. Draft him late and he could be worth a couple starts as the year goes on. He's my deep sleeper pick.
WR's I Hate
Larry Fitzgerald (ARI)
The future Hall of Famer contemplated retirement this offseason before ultimately deciding to return. I don't know how much Fitz has in the tank. Add that to the fact that I don't like Carson Palmer this year makes for a down year. He's ranked ahead of guys like Davante Adams and Kelvin Benjamin. I would take both of those guys before him.
Brandin Cooks (NE)
I don't hate Cooks this year. I think he will have a good year, I just think he is being drafted a little too high. There are also concerns about how he will deal with the cold and being outside of the dome. His numbers in the dome in New Orleans through his career are way better than his numbers outside of it. Plus, New England has a lot of people to feed the ball too. I think he's a safe play, but be cautious with him.
Tyreek Hill (KC)
He exploded on the scene last year as a rookie displaying his speed and big play ability. He had special team's touchdowns, running touchdowns, and receiving touchdowns. He now enters as the #1 receiver on the Chiefs after they surprisingly released Jeremy Maclin. The problem with Hill is that he is a boom or bust type player. He might score on an 80 yard touchdown, but that will be it. I don't think he offers much more and you have to get lucky that week that he will score that long touchdown. Stefon Diggs and Pierre Garcon are guys being taken after him that I would take before him.
TE's I Love
Travis Kelce (KC)
I think he is the number one tight end this year and he is going as the number three or four in most leagues. The main reason he is number one is because he the clear cut number one option in the passing game on his team and he hasn't been hurt. Rob Gronkowski and Jordan Reed are the main two guys going ahead of him, but they are always hurt. Ride Kelce all year and you won't be disappointed.
Zach Ertz (PHI)
Everybody says they are waiting for Ertz to breakout, but he has better numbers than Jason Witten did in his first four years of his career. If he is about to breakout more than he has than he is going to put up silly numbers. He is finally healthy to start the season and with the recent trade of Jordan Matthews, he will see even more targets. In fact, he could lead the Eagles in targets. He is about 10th in tight end rankings and I think he ends up top 5 this year. This is the year!
Hunter Henry (LAC)
While Antonio Gates is still around, Henry is now the number one tight end on the Chargers. Phillip Rivers is still a top flight QB and loves to sling the ball around. Gates was always his safety valve. This year it will be Hunter Henry. I think he has a big year as the Chargers transition from the Hall of Famer Gates to the young replacement Henry.
TE's I Hate
Kyle Rudolph (MIN)
Rudolph had an excellent year last year as he was Sam Bradford's go to guy after teams focused on Stefon Diggs. I think he could have a good year, but he is being ranked ahead of Ertz, Henry and Jimmy Graham and I would take all three of them before I took Rudolph.
Delanie Walker (TEN)
This is another guy that I like, but I think he is ranked a little too high. He is currently fifth in most rankings. I think you can get just as good a value if you wait for guys like Zach Ertz and Hunter Henry. The Titans also added some more weapons to their offense and they remain a run first team.
Cameron Brate (TB)
He is already not ranked as a starting tight end in most leagues. He is on this list because I like his teammate OJ Howard better than him. OJ Howard is the tight end to get from the Buccaneers and ranked lower than Brate. The addition of Desean Jackson and Howard make for fewer targets for Brate. He had a solid year last year, but will take a step back this year. Look elsewhere for a backup tight end.
Kickers I Like
All of the love/hate is based solely on where they are currently ranked
Stephen Gostkowski (NE)
Mason Crosby (GB)
Will Lutz (NO)
Kickers I Hate
Adam Vinatieri (IND)
Dustin Hopkins (WAS)
Caleb Sturgis (PHI)
D/ST I Love
All of the love/hate is based solely on where they are currently ranked
Philadelphia
Oakland
Carolina
D/ST I Hate
Jacksonville
Arizona
Minnesota
#TEAMNOBODY