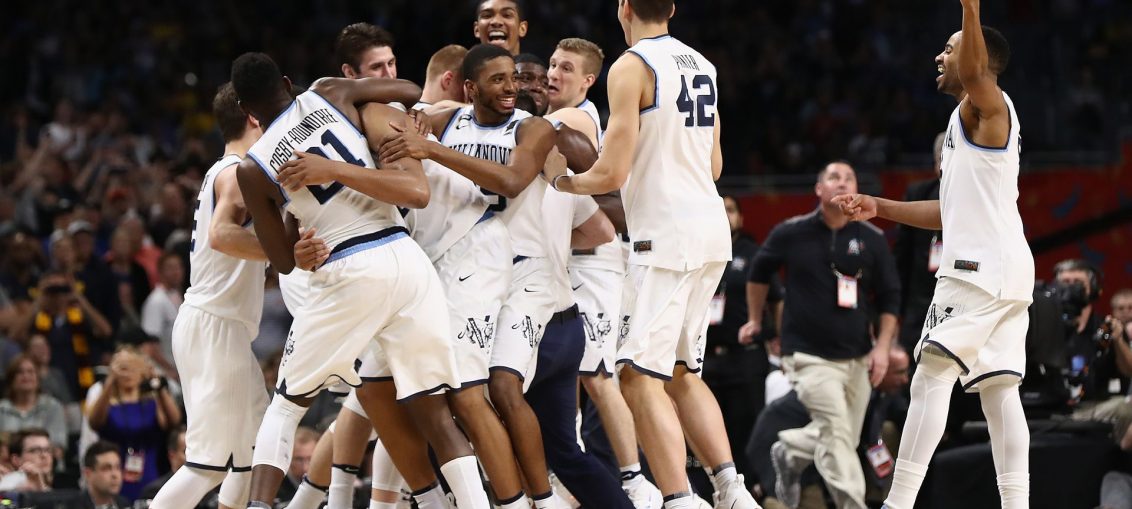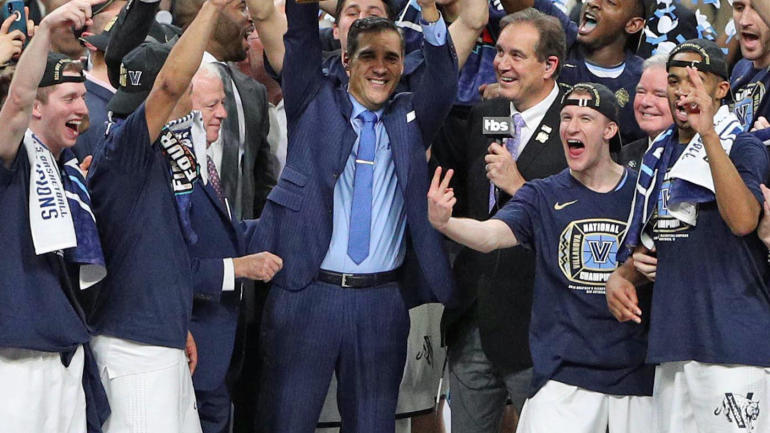 (cover image – Axios; above image – CBS sports)
-Joe Gallagher
Alright folks, I've had enough of this "Villanova brings championship home to PHILADELPHIA."  First off, congratulations to Jay Wright and his crew for bringing home another Championship – to VILLANOVA, PENNSYLVANIA.  People will say I am a bitter, Temple University Alum who longs to see my team cut down the nets…that is simply not true – well I mean, I would love to see Temple cut down the nets….   I am a Philly fan.  Philadelphia fan.  CITY of Philadelphia fan.
Do I enjoy seeing success in the NEARBY suburbs of Philadelphia, sure I do!  Did I root for West Chester University in their D2 football run a few years back?  Hell yeah!  Was I absolutely stoked to watch Delaware Valley storm to multiple D3 playoff appearances in Doylestown, PA (Bucks County reppin!)?  For sure!!  But every year, this time of the season, roughly March 1st-ish, the 'March Madness' fever arrives.  And every year, I root for:
A.) Temple University.
B.) Kansas Jayhawks (fan since the Kirk Hinrich/Nick Collison years; Hinrich was my favorite college player ever – none of this is relevant to this article so move along).
C.) St Joseph's University, LaSalle University, Drexel University, University of Pennsylvania.
D.) No one else.
Look, I am not mad, or upset, or even remotely bothered that Villanova won the championship.  I am happy for the Wildcats, their program, their quaint little town.  I am happy for Jay Wright, he is a hell of a coach.  I am not happy for Jalen Brunson, he should've played at Temple (Rick wasn't found guilty…).  DiVicenzo is a beast; props to the Wilmington Del product for going off like that on the biggest stage of the sport.  They are a rival of Temple, we both play in the Big 5 (which should really be 4+1 since there is a non-Philadelphia team playing…) and it just makes the Big 5 look better.
HOWEVER…
VILLANOVA IS NOT IN PHILADELPHIA.
Okay, for those of you geographically challenged, see exhibit A: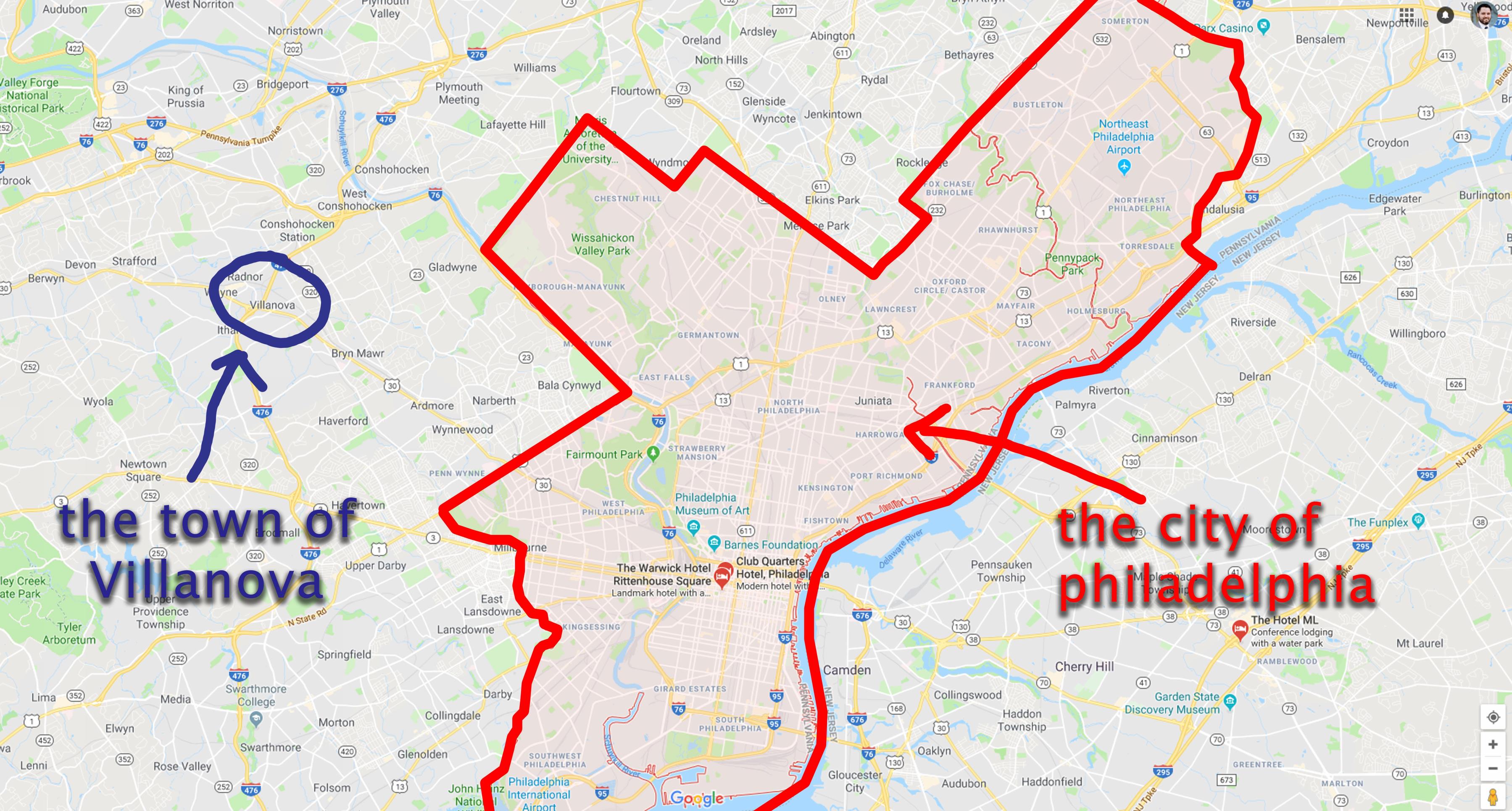 Now, if you refuse to believe this above image carefully composed by yours truly with the assistance of photoshop, check out a few screenshots from the University of Villanova's website: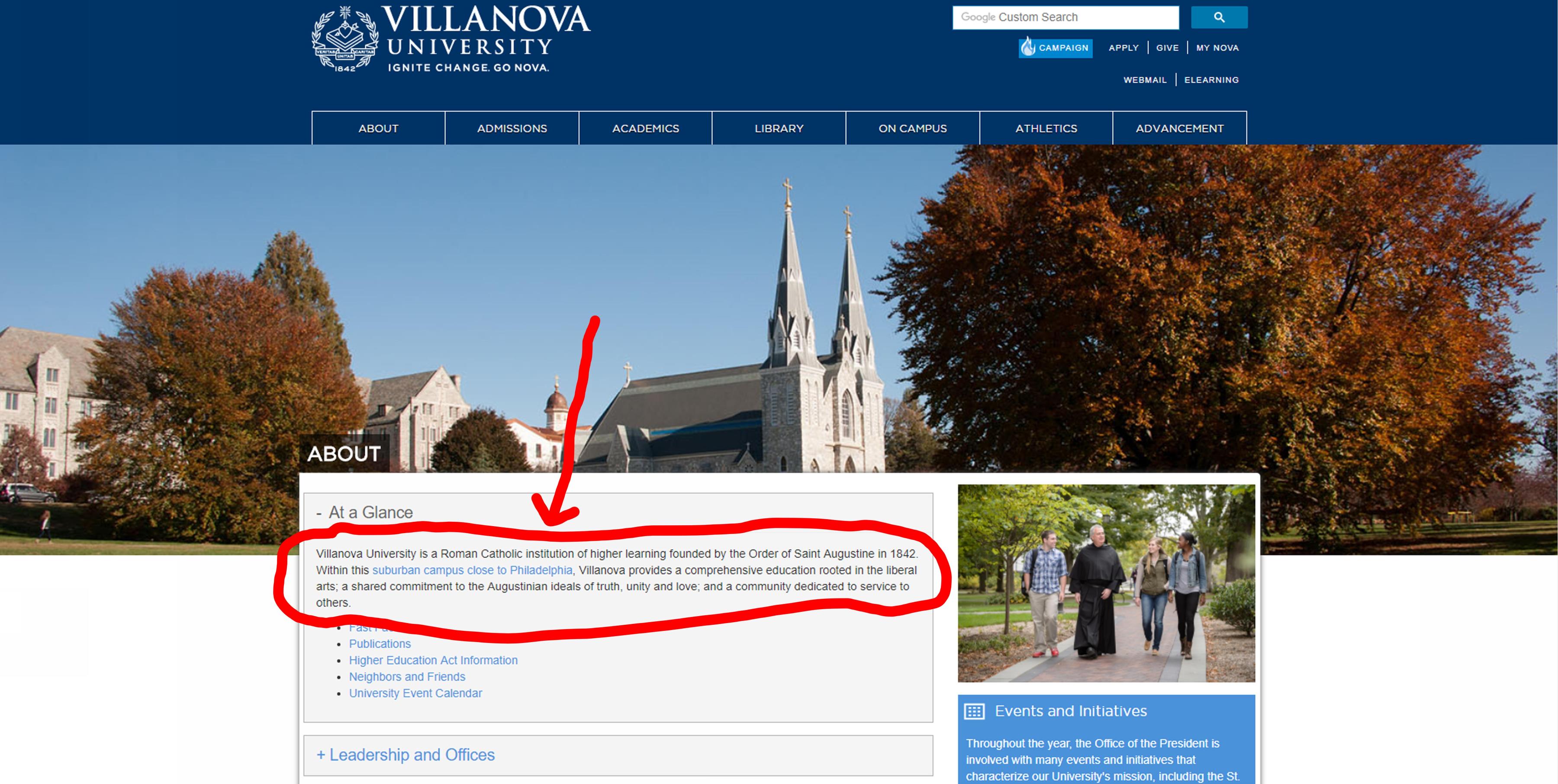 Furthermore, Villanova has spent millions of dollars on a recent renovation and expansion of the Pavilion to keep more major games on campus…
http://www.finneranpavilion.com/overview
Has this helped to clear up any confusion we have moving forward?  Villanova is a great basketball team, located in the suburbs of Philadelphia, PA.  They do not play their home games in Philadelphia, WITH the exception of a few games at the Wells Fargo.  They are from Delaware County, Pennsylvania; a county that happens to be adjacent to the beautiful city of Philadelphia.
I will close with this – I don't care where you are located, be it in the city of Philadelphia, outside of the city of Philadelphia, hell outside of the state of Pennsylvania.  If the city of Philadelphia wants to claim Villanova, so be it – I have no arguments there.  But VILLANOVA cannot claim Philadelphia.  Period.
So, feel free to use any of the following headlines, sports media of the world:
"Villanova Brings Championship Home to Philadelpha REGION!"
"Villanova Brings Championship Home to Philadelphia SUBURBS!"
"Villanova Brings Championship Home to Villanova, PA!"
And to the Daily News – "Philly SUBURB Special" is more like it…
#NOBODYSPORTS