Friends! Welcome back!!! How've you all been? How are the kids? Did Jimmy pass that science test? It seems like forever since we hung out last, huh? Well, don't worry, while the rest of Team Nobody is still coming down from that Super Bowl hangover, we all know Shawn's been in the lab, running numbers and compiling theorems and extrapolating launch velocities. This is all because, as the calendar will remind us, the greatest (incredibly biased opinion) professional sports season is right around the corner. That's right, baseball season is nearly upon us. I was able to pry the other guys away from their construction of alter to Carson Wentz long enough to put together our MLB Preview. (I'm serious. They can e-mail it to you.)  All kidding aside, we're about to embark on seven months of cracking bats, deep fly balls, headfirst slides and snapping leather (whew, time to gotta go towel off. Gettin' a little hot and bothered in here.) **Deep Breath** Okay, back to why we're all here.
---
First, let's dive into the world of presidents, giant baseball headed aliens, tomahawk chops, quarter-filled stadiums and phanatics (seriously though, WHAT THE HELL IS THAT THING?!?!)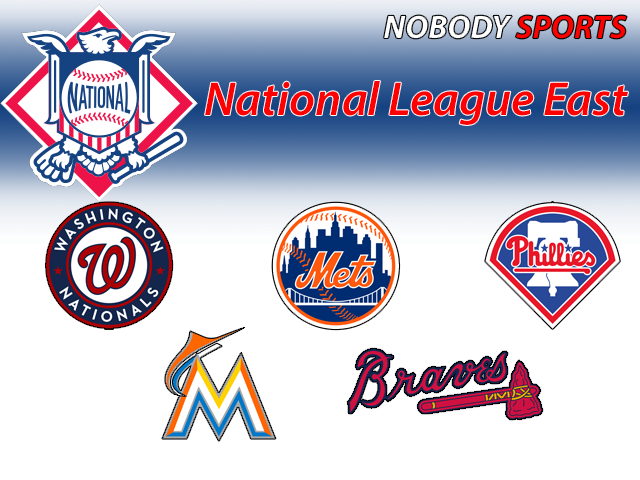 Shawn
Washington Nationals

Atlanta Braves

New York Mets

Philadelphia Phillies

Miami Marlins
This is a situation in which the division is all but decided. Yes, they have to play 162 games, but the Nats will probably win this division by 15 games. The rest of this division are at differing stages of their rebuilds, so I wouldn't be surprised if one of the other four teams makes a run at a wild card spot. Oh, sorry. Not you, Miami. But don't worry, Derek Jeter and their big league squad will be fine in the American League.
Joe
Washington Nationals

Philadelphia Phillies

Atlanta Braves

New York Mets

Miami Marlins
Unfortunately, Shawn summed it up in his first sentence.  True, there are 162 games to play…but the Nationals will have this division clinched with 161 games left.  Okay, not by that much but lets face it, barring an injury bug that wipes out their entire squad with crippling injuries, I can't see the Nationals having much of a problem dealing with any of the other 4 teams.  My Phillies, however, are one of my potentially surprising teams this season; the rebuild has shown some promising signs with young studs in Hoskins, Kingery, Alfaro, Williams, Nola, Crawford, Cozens (if he ever learns that swinging like Adam Dunn is not a good thing), and I like the signing of Carlos Santana, to have at least one veteran out there to help the young guns.  They could be a second place team with 89-90 wins vying for a wild card, or they could be a second place team with 70 wins, lucky enough to play in the same division as the Braves, Mets, and Marlins (if they even have a team left by the end of the season)…  
Mike
Washington Nationals

New York Mets

Philadelphia Phillies

Atlanta Braves

Miami Marlins
Like Shawn and Joe said, this is probably the easiest division to pick the winner. The Nationals will win this division pretty easily. Can they finally come through in the playoffs? Probably not. I think that the Mets, Phillies, and Braves will all be about the same and those teams could really go in any order. The Mets have the best pitching of the group and the most veterans, so I will give them the slight advantage. The Phillies have all young players in their everyday lineup, and that will make them fun to watch. The starting pitching is still a concern even after getting Jake Arrieta. The Braves are like the Phillies in that they have young players trying to step up. The Marlins traded away all of their notable players, as they are trying to start a rebuild. We will see if any of the Mets, Phillies, or Braves sneak into a wildcard spot. I think those teams will be in contention for one of the two spots.
John
Washington Nationals

New York Mets

Philadelphia Phillies

Atlanta Braves

Miami Marlins
We already know the Nationals will dominate our division easily, they have the offense and the pitching to do it again but just like all teams from our nation's capitol: they choke at the end. The Mets are the roller coaster team in this division: make the World Series one year, fail miserably the next. If their pitching stays healthy, they can be a powerhouse. Adrian Gonzalez and Todd Frazier will add a boost to their offense as well.  The Phillies offense has the potential this season to average around five to six runs per game, with their young phenoms Rhys Hoskins and Scott Kingery – who just signed a six year deal and looks to be staying up on the opening day roster. The question is will Maikel Franco and Odubel Herrera lead the team in the right direction or will they continue to fall off… The starting pitching and bullpen will most likely disappoint us for another season. The Braves, just like the Phillies, are a young, up and coming team; however a few questionable moves by management – like releasing former All- Star pitcher Scott Kazmir just days before opening day – have put the team in an odd position. A mix of young players and veterans on offense provides some potential, although they are still a few years away from climbing up the standings.  As for the Marlins – a team that basically traded away every decent player they had… well, they have themselves in a deep hole looking for a way out… I'll just leave it at that.
---
Next up, let's stay in the Eastern time zone and take a look at the Junior Circuit. Bombers, Green Monsters, Cal Ripken's legacy, Sea creatures and OH CANADA!. Let's take a little peek at the AL East.
Shawn
New York Yankees

Boston Red Sox

Baltimore Orioles

Toronto Blue Jays

Tampa Bay Rays
This is arguably the most difficult division to call. The Yankees and Red Sox will be battling back and forth for this division all the way into October. The rest of this division will just become casualties along the course of what will be a season built on potential tampering and the establishment of another minor league team down in Miami (looking at you Derek Jeter). At the end of it all, a wild card spot will come out of the East.
Joe
New York Yankees

Boston Red Sox

Baltimore Orioles

Toronto Blue Jays

Tampa Bay Rays
Well, once again I don't have much to argue about with Shawn here.  I think there is potential for the Bronx Bombers to break the MLB record for team home runs this year (which is currently 264 by the 1997 Seattle Mariners).  Hell, Stanton and Judge could combine for half of that themselves…  It is actually going to be intriguing to watch the two of them batting back to back (poor pitchers…).  My only disagreement with Shawn is that I don't think it will be as close as one would think.  Severino (my boy!), Sonny Gray, Tanaka, the never aging Sabathia, Montgomery, Betances setting up Chapman…their pitching staff is as good as their hitters.  I think the Yankees could very well end up with the best record in baseball.
Mike
Boston Red Sox

New York Yankees

Baltimore Orioles

Toronto Blue Jays

Tampa Bay Rays
I agree with Shawn and Joe. This division is a two horse race between Boston and New York. Whichever team doesn't win the division will most likely get one of the wild card spots. The only reason I picked Boston over New York is to be different then those two. Both teams should score plenty of runs. It comes down to which team pitches better and I'll give a slight advantage to Boston's rotation. The Yankees have the better bullpen though. The Orioles could hang around because they might try and go all out and attempt to win while they still have Manny Machado. Or, they could struggle, and he would then become a huge deadline pickup for some team. The Blue Jays have better pitching and offense to stay above Tampa, but I can't see them hanging around. Tampa is starting a rebuild after trading away most players in the offseason, so they bring up the basement.
---
Let's now dive into the land of Bryzzo Industries, Beers, Birds, Swashbucklers, and a Color. Yep, a color.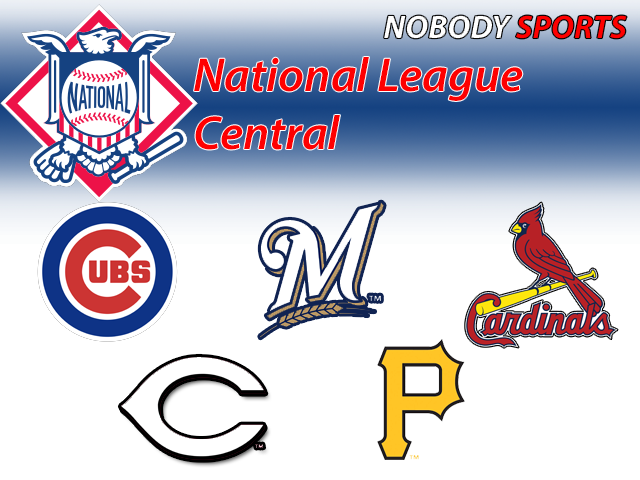 Shawn
Chicago Cubs

Milwaukee Brewers

St Louis Cardinals

Pittsburgh Pirates

Cincinnati Reds
It pains me to write this, but this is the Cubs division and we are all just living in it. The Cubs are built to make a run at the NL Pennant for the next decade. Just to make things interesting, the little team a short ride north on I-94 would love to play spoilers. Unfortunately, I don't think the front office made enough of a splash to make a run at the division. Oh and Cardinal fans, enjoy staring up at the premier teams in the Central for a while. Calling it now, Yadi retires.
Joe
Milwaukee Brewers

Chicago Cubs

St Louis Cardinals

Pittsburgh Pirates

Cincinnati Reds
I am actually going to relieve Shawn of his pain here…I think this year's Brewers are THE team to topple the Cubs at the top of the throne.  Here me out on why i think that team up I-94 WILL play spoilers. First off, they won 86 games last season with Villar essentially taking a season off, Eric Thames deciding he didn't really want to play from June-August, and no Christian Yelich, Lorenzo Cain.  Fast forward to this season…they now add Yelich and Cain to the lineup, Villar has hit the reset button and Thames is juiced and ready to go (not really juiced but…you know what i mean).  Add to that my biggest surprise player of 2017 in Travis Shaw and a guy who I think is one of the top SS's in baseball in Orlando Arcia, and you have a very potent offense.  Oh, and there is still that Ryan Braun guy. Jimmy Nelson (once healthy), Chase Anderson and Zach Davies are all solid pitchers. Throw in Wade Miley and Jhoulys Chacin (a guy who I think is a prime example of stud pitcher on a shit team – padres) and the Brewers have a really good rotation; backed by a great bullpen.  The Cubs look good on paper. The Cubs look really good on paper.  The Cubs on paper should win this division.  But i just have a feeling about the Brew Crew this season.  It will be a fun one to watch. As for the back end…yeah, some version of 3, 4, 5.  My only request: Cinci, please call up Hunter Greene ASAP, I want to see this kid pitch already!!!
Mike
Chicago Cubs

Milwaukee Brewers

St. Louis Cardinals

Cincinnati Reds

Pittsburgh Pirates
This is still the Cubs division. No matter how much the Wisconsinians (Wisconsinites?) want the Brewers to win, I still think the Cubs have to much firepower. I really like the Brewers additions this year, and I do think they can keep it close for most of the year. I just don't think the Brewers have the pitching to compete with the Cubs. The Cubs rotation is superior. The Cardinals are a team that I believe can also compete with the Cubs and Brewers. They added Marcell Ozuna in the offseason to go along with last years breakout candidates, Paul Dejong and Tommy Pham. However, pitching is this teams weakness, but they should be in the running for a wildcard spot. The Pirates and Reds are both younger teams looking towards the future and shouldn't offer much competition in the division. Overall, this will be an interesting division to watch. Two teams could/should be playoff bound.
---
Genetic clones, monarchs, striped cats, dad socks, and a racially insensitive logo. Yep, this is the AL Central.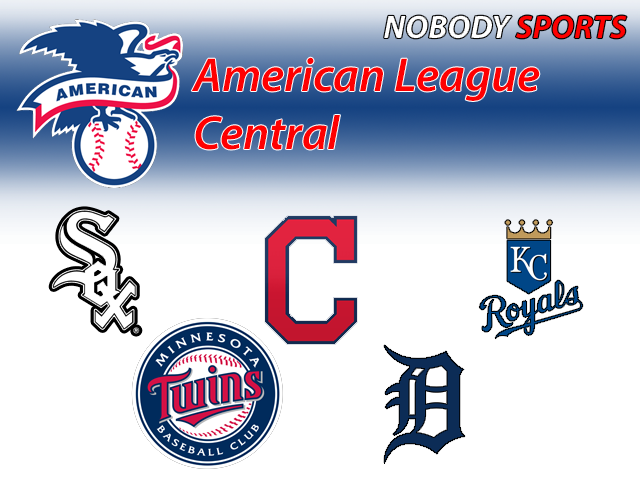 Shawn
Cleveland Indians

Minnesota Twins

Chicago White Sox

Kansas City Royals

Detroit Tigers
This is another division where the winner shouldn't really come into question barring catastrophic injuries or Lebron deciding he doesn't get along with anyone on the team and trades them all away. Cleveland will run away with this division on the backs of future AL MVP Francisco Lindor and the rest of the "Tribe".  Minnesota will be able to make a run in what many would assume is Joe Mauer's final year. Detroit will be a mainstay in the cellar of the Central with an offense that will be on and off life support as the season progresses into the dog days.
Joe
Minnesota Twins
Cleveland Indians

Kansas City Royals

Chicago White Sox

Detroit Tigers
Folks, we have our first disagreement!  Okay, I can understand everyone's arguments to put the Indians first.  I do feel that the Indians get one of the wild card spots, but I just think the Twins are finally ready to go off.  First off, they are probably the fastest team in baseball. They don't have a ton of power outside of Sano and Dozier and Rosario at times, but once they have guys on base, they can fly.  Buxton FINALLY decided to hit last season (yes .253 is good for him when compared to the previous opportunities he's had) and I only see him getting better. I love the Odorizzi trade for them to slot in behind Berrios and an underrated Lance Lynn.  And don't forget, Pineda will be back by the All-Star break to give them a solid top 4. They will be a team to watch.
Mike
Cleveland Indians

Minnesota Twins

Kansas City Royals

Chicago White Sox

Detroit Tigers
This is the Indians division to lose. They are definitely the best overall team in this division. With 3 good starters in Cy Young winner Corey Kluber, Carlos Carrasco, and Trevor Bauer they should be able to prevent runs and on offense led by Francisco Lindor, Edwin Encarnacion, Jose Ramirez and others, they should also be able to put up runs. They will be in a factor for the pennant. Last years surprise team was the Minnesota Twins, and with some key additions like Logan Morrison and Lance Lynn, they should be right in the thick of the playoff race once again. The last three teams aren't really a factor for the playoffs. The Royals are slowly rebuilding after some key players left in the offseason. The Tigers still have Miguel Cabrera, but not much outside of him, and he started to look old last year. The White Sox could finish third in this division if the young guys like Yoan Moncada and Lucas Giolito prove that they are indeed worth the hype of being top prospects.
---
Hollywood. Cacti. Mountains. Bridges. Pet Stores. You guessed it (well, the title gave it away, but whatever). It's now time to dive into the NL West.
Shawn
San Francisco Giants

Los Angeles Dodgers

San Diego Padres

Arizona Diamondbacks

Colorado Rockies
This could very well be one of the closest divisions from top to bottom in baseball. Expect the Dodgers to regress a bit from their 104-win season from a year ago. The Giants could very well have one of the best outfields in baseball if Andrew McCutchen can find a sliver of what once made him an NL MVP in 2013. San Diego also added that premier bat they've been missing to a team that is absolutely flooded with young and exciting talent. 
Joe
Los Angeles Dodgers
Colorado Rockies
Arizona Diamondbacks
San Francisco Giants
San Diego Padres
I don't think the Dodgers are going to regress at all from their season last year.  I think they top 100 wins again.  First off, they have my man-crush Clayton Kershaw leading the way, followed by the never-aging Rich Hill and the stud known as Alex Wood.  Maeda and Ryu could be the #1 pitchers on many teams as well.  Corey Seager is a monster on the base paths, and Bellinger one of the best young guns in the game.  Top that with the bat potentials of Puig, Pederson and Turner and this team is going to have another great season.  I like the Rockies and Dbacks to go 2/3 and I would have put the Giants higher but I think being without Bumgarner for a few starts is really going to hurt them, as it pushes their rotation up a day.   And the Padres…well…next year maybe?
Mike
Los Angeles Dodgers

Arizona Diamondbacks

Colorado Rockies

San Francisco Giants

San Diego Padres
Like Shawn said, this is a very interesting and compelling division. I think this is the only division where you could make a case for all five teams. I still believe the Dodgers are the best team in this division and one of the best in the NL. They should remain on top, even though they won't match last years win total. The main reason they won't is because of how competitive this division should be. They Diamondbacks have arguably the best starting rotation in the division led by Zack Greinke and Robbie Ray. With an offense led by MVP candidate Paul Goldschmidt, they should be right in the thick of the division and wildcard race all year. The Rockies might boast the best offense in this division with Nolan Arenado and Charlies Blackmon, but they have always struggled to find pitching. That will probably hurt their chances to close the gap between them and the Dodgers. The Giants had a really unexpected bad year last year, but the offseason pickups of Andrew McCutchen and Evan Longoria have the Giants believing that it was a fluke year. If those two players perform how they have in the past, and don't continue on the downward trend they have, then this team could easily be in the mix and in the playoffs. And lastly, the Padres. They went out and signed Eric Hosmer to help boost the offense up, and he should definitely help the young guys that they have on this team. But, with the rest of the division all ready to win now, I see them finishing in last. This is a team on the rise though, and very well could surprise some people this year. This will be a very fun division to watch as the year goes on.
---
Now finally to the land of japanese legends, terrible baseball stadiums (I'm looking at you O-dot-co), and defending world champions. Let's dive into our preview of the AL West.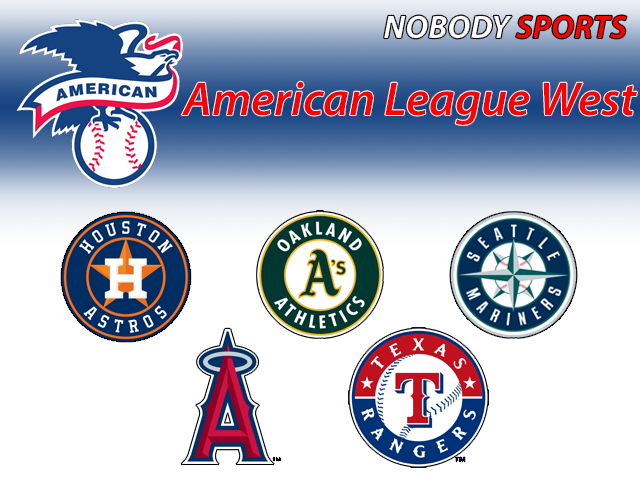 Shawn
Houston Astros

Los Angeles Angels of Anaheim

Texas Rangers

Seattle Mariners

Oakland Athletics
Okay, from a division winner standpoint, this may very well be my easiest decision. The defending world champions didn't see much resistance on their path to a 101-win season a year ago. Expect a little more resistance from an Angels squad that will definitely be all in as they begin to put pieces around 2016 AL MVP Mike Trout. In my opinion, there's not too much to be excited about in the West. Maybe Ichiro doesn't play like a 44-year-old, but I doubt it. Yawn…moving on.
Joe
Houston Astros
Houston Astros
Houston Astros
Houston Astros
Houston Astros
Seriously, would you expect anything differently here?  The Astros are essentially returning with the same squad as last season.  Well, except they added a guy by the name of Gerritt Cole…to only be their #3 pitcher… The Angels may be competitive purely because of Trout, but mark my words, I am calling it now, Otani WILL be a bust.  A super overrated and overpaid bust.  The Rangers were do desperate for some pitching they reached out to Bartolo Colon… The Mariners could be good, but I wouldn't know since they are a west coast team that gets less national exposure than the Cleveland Browns.  And as for the Athletics…shouldve stayed in Philly….but glad you didn't…
Mike
Houston Astros

Los Angeles Angels of Anaheim

Seattle Mariners

Texas Rangers

Oakland Athletics
The reigning champion Astros are back with the same team and they should be a force to be reckoned with all year. To put it lightly, they are loaded. The Angels have the best player in the league in Mike Trout, and they started to put some players around him. They should be in the playoff hunt and could and maybe even should get a wildcard spot. It will come down to pitching because they should score. The Mariners have been on the cusp for the last couple of years. They have some nice offensive pieces, but like the Angels, it will come down to pitching. The Rangers should be in the mix, but could also look to start a rebuild by trading ace Cole Hamels (reunion with the Phils?). Oakland is once again starting a rebuild, but have some young players that could make them exciting to watch. But, once again, this is Houston's division to lose, and they should end up on top.
---
There it is friends! Our division by division preview to take you into Opening Day. Keep an eye out this weekend for our Playoff Breakdowns and bold predictions as we head into Easter. Enjoy it friends, the greatest season* is upon us.
*This statement is the exclusive opinion of Shawn Thomas Updike. My DMs are open if you disagree.