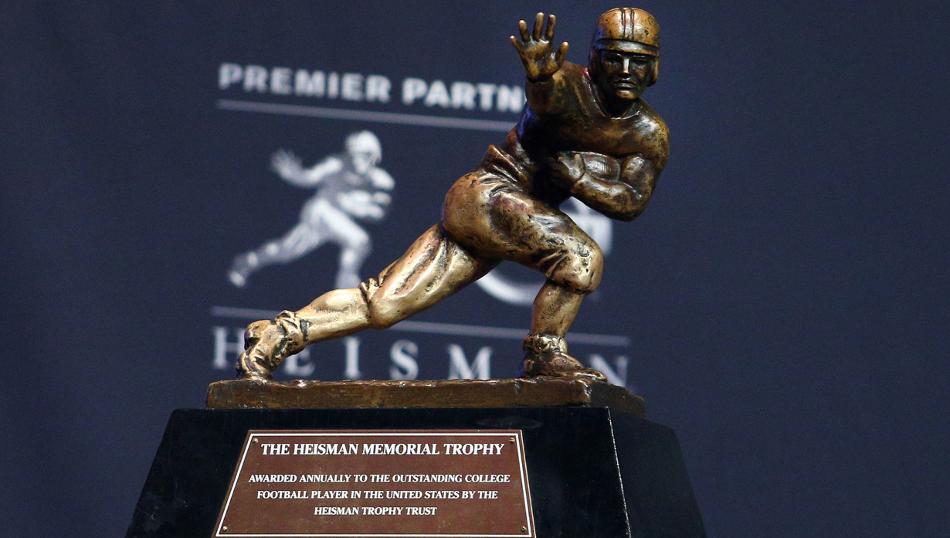 Happy Labor Day weekend folks! Most of you are gearing up to start your weekend early and some of you are tredging away heading into the three day weekend. When Labor Day gets closer and closer on the calendar, that only means that we're getting closer and closer to the opening weekend of College Football. A few of us headed into the NobodySports Laboratory and put together our very 2018 College Post Season Preview. We're going to bring you our picks for the College Football Playoff as well as our Heisman Trophy picks. Well, no more time to waste, let's dive in.
College Football Playoff
Mike
#1 Clemson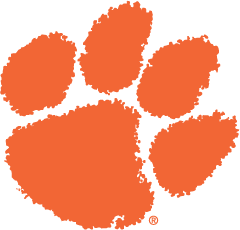 Clemson is officially a college football powerhouse. What Coach Dabo Sweeney has done there has been remarkable. And this year will be no different. Their defense is loaded, especially the defensive line where 3 potential first round picks reside. QB is a question mark, as Kelly Bryant needs to play better because he has the weapons to succeed. The ACC has a couple teams that could ruin their chances of getting into the playoffs. Miami and Florida St are the most obvious teams to pull the upset, but I feel like they take care of business and head into the playoffs undefeated and the number one team in the country.
#2 Georgia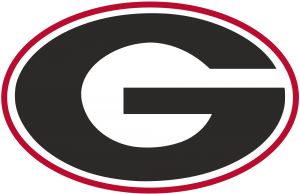 Georgia is headed into the season looking to pick up where it left off when they lost to Alabama in the National Title game. They lost some guys to the NFL, but return QB Jake Frohm and a loaded defense. The SEC East is weaker than the West, which should help Georgia out and make it easier for them to get to the title game. They will most likely face Alabama where they will look to exact their revenge. I think they do and make it to the playoffs once again.
#3 Wisconsin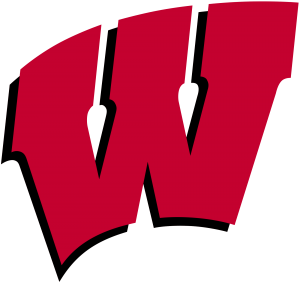 Wisconsin is a great team and it returns their starting QB Alex Hornibrook and one of the Heisman front runners RB Jonathan Taylor. Their offensive line also has multiple NFL prospects on it. They also play in the weaker side of the Big Ten. They should have no problem making it to that game. I feel like they need to be undefeated to make it to the playoffs. They play Michigan and Penn St. in the regular season and then probably Ohio St in the Big Ten Championship Game. I'm not as high on Michigan or Penn St this year, so I think Wisconsin takes care of business. They will be undefeated and we will get to see how they fare against college footballs best.
#4 Washington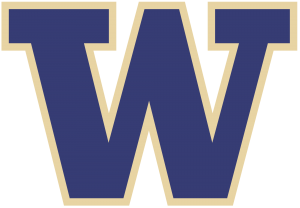 This was a tough call to make. I was going to be boring and go with Alabama here, but I will go out on a limb and go with the PAC 12 winner Washington. Alabama, Ohio St and Oklahoma could all get in here as well. Washington will also probably have to make it through the season undefeated to get into the playoffs. I can't see them getting in with one loss if those other teams also have one loss. The PAC 12 should be winnable with no real great teams.
Championship
Clemson over Wisconsin
---
Joe
#1 Alabama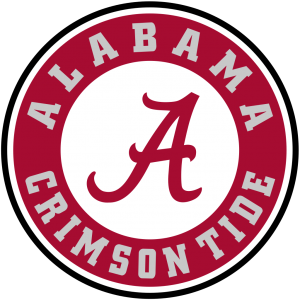 Were you expecting someone else here?  As much as I hate to admit it year after year, it's still Alabama at #1.  Will we see Hurts? Will we see Tua? Does it matter either way? Once again, Saban will stand at the top looking down on the rest of the College football landscape.  I especially look forward to the games against Auburn and ultimately Georgia – but I think we will once again watch the Tide continue to 'roll -on'.
#2 Clemson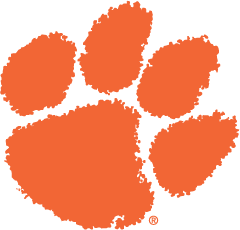 I just can't count out the legend known as Dabo.  He somehow always gets his guys to play the best football they can, when most needed.  The Florida State game this year will be exciting, especially if Francois is healthy. Win that game, and there is no stopping the Tigers from returning to the final 4.
#3 Wisconsin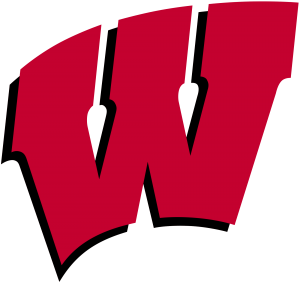 It excites me to write this, not because I am biased since I live in Madison, but because the Badgers are once again a legitimate contender.  They will have some real challenges this season, having to play AT Happy Valley and AT Michigan. However, if (when) they win both of those games, and can go undefeated through their regular season, I truly hope the critics don't point out their openers against Western Kentucky, New Mexico and BYU.  At least they schedule their games early on (not second to last week against Citadel…we see you Alabama…). Hornibrook (Malvern, PA represent!) and Jonathan Taylor should carry this team to the final 4.
#4 Arizona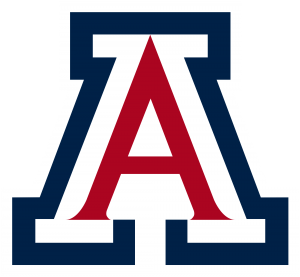 This is my surprise team for the top 4.  I personally think the Pac-12 is wide open. USC is going to be starting an 18-year-old Freshman (who looks like that creeper who hasn't showered in days, lurking in the shadows of the cheerleading practice).  Chip Kelly is going to go ruin UCLA with his intense-training regiment and flea-flicker, wildcat, hurry up, bullshit on a team devoid of talent.  Arizona has a real shot at winning the South. Their schedule also has them avoiding Stanford and Washington until that Pac-12 Championship game. Pull off that upset, and they are in.
Championship
Wisconsin over Alabama
---
Shawn
#1 Clemson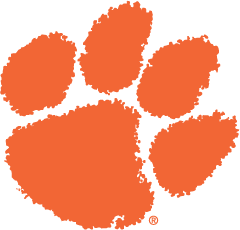 It's Dabo. It's the Clemson Defense. They're going to run rough-shot through the ACC this year. And with the ACC stacking up the way they will this season, an undefeated season with an ACC Conference Championship, will make the Tigers an absolute LOCK at Number 1. Everyone is going on and on about Kelly Bryant, and how he needs to perform better this season. Umm, guess what? The dude started EVERY GAME LAST SEASON. And how did that pan out for them? Pretty good, if memory serves. But hey, if it doesn't work out, Trevor Lawrence isn't a slouch.
#2 Wisconsin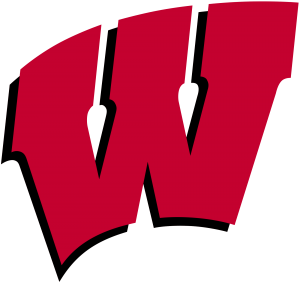 I hate writing this phrase. "This is the best Wisconsin team that has ever stepped foot in Camp Randall Stadium." Blah, blah, blah, blah. They're going to let me down. We're probably going to slip up against fucking ILLINOIS. But hey, if everything goes according to plan, and we somehow run the table, then yeah. We definitely deserve this spot. Running the table is going to mean beating Michigan (in Ann Arbor), Penn State (in Pedo…I mean Happy Valley), and very likely Ohio State in Indy for the Big Ten 'Ship. Obviously, reading this, you would think this is me getting my hopes up, but live in Wisconsin for 10 minutes and you understand that we thrive on getting our hearts broken. It's what keeps the furnace running through the winter.
#3 Georgia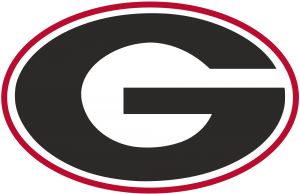 Georgia at number three?!?! Hear me out. I'm living in a world where the selection committee is actually competent this year and realizes that if the two teams above Georgia right now (Clemson and Wisconsin) both go undefeated, then you can't tell me a one loss SEC Champ ranks ahead of them. Now granted this only works if the selection committee is, as I stated, competent. If not, then throw this all out and we'll probably have a two one-loss SEC team sin the CFP again.
#4 Miami
Alright, this is where it gets fun! Let's travel back to that "competent selection committee" world again shall we. Miami has a very realistic shot of running the Coastal Division this season. In doing so, they will travel up to Atlanta, GA and challenge an undefeated Clemson Tigers squad for the ACC Championship which, if you've been reading, you'll remember I said that the Clemson Tigers will more than likely win this season. So that leaves Turnover Chain-U with a non-circular number in the "L" column. If you've also been reading everything I've written in the last two weeks, you'll remember that I said the ACC is the strongest conference in College Football this season. So, for all my math friends out there, it's time to use the transitive property (or at least my version of said property). By having one loss all season, to a team who was the best all season, you are still probably better than the two teams between 1 and 4. Get it? Good. Miami at 4. (By the way, this means that Miami is definitely back.
Championship
Clemson over Georgia
---
Heisman
Mike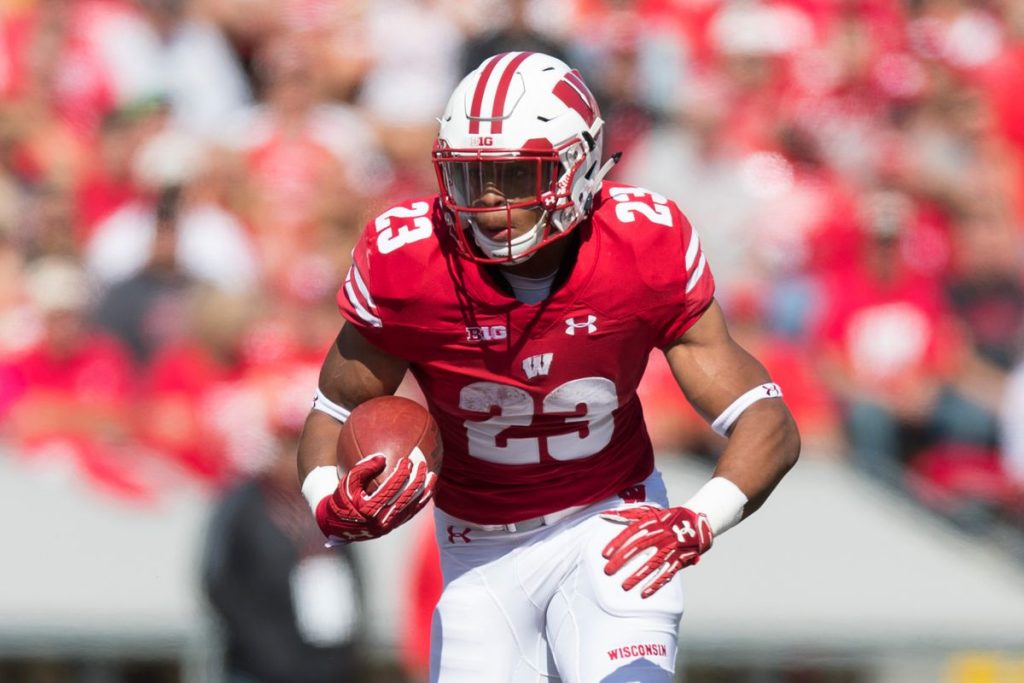 Jonathan Taylor – RB, (Wisconsin)
I feel like he will have to be the winner if Wisconsin is to go as far as I have them going. He nearly broke the record for rushing yards by a freshman last year, and I see him getting over 2,000 yards rushing and about 20 touchdowns. Those stats, plus a Wisconsin berth into the playoffs will probably be enough for him to bring home the Heisman. Other candidates include: Stanford RB Bryce Love (last years runner up), West Virginia QB Will Grier, Georgia QB Jake Frohm, Arizona QB Khalil Tate and Houston DT Ed Oliver
Joe
Khalil Tate – QB (Arizona)
Lamar Jackson, Johnny Manziel, Marcus Mariota and Robert Griffin III.  Four of the last seven Heisman Trophy winners all shared two common aspects of their games: Quarterback and Rushing ability.  While it is very hard to argue against Bryce Love or Jonathan Taylor this upcoming season (both RBs come in as front-runners in the early Heisman discussion), there is a Quarterback who I am very interested in monitoring this season, who could easily emerge as a Heisman favorite:  Khalil Tate, QB from Arizona. Who is this guy you might ask?  Well, last season, Tate became the FIRST quarterback in Pac-12 history to rush for over 1,000 yards in a season (1,411 Total Yards).   Tate also didn't get to start for the Wildcats until week 5 against Colorado last season – Brandon Dawkins started the season off strong before his turnover debacle against Utah in week 4.  With the opportunity to get a full season of play, we could see Tate put-up record-breaking rushing numbers as a QB. Not to mention his new head coach Kevin Sumlin was also the coach of former Heisman Trophy winner Johnny Manziel.
Shawn
Bryce Love – RB (Stanford)
Heading into this season, Love becomes only the third player EVER in college football to rush for over 2,000 yards and return the following season. Love was the first to return after being eligible for the NFL Draft. This has Heisman voters salivating at the opportunity to award their fifth Heisman trophy to the prior years runner-up. In order to do so, Love will have to put up numbers similar to last season. That shouldn't be much of a challenge as Love is easily the best running back in college football and his numbers will prove that this season.
---
Well there ya have it friends! Our college football previews are officially in the books. Keep an eye out for Shawn's Week 1 preview.