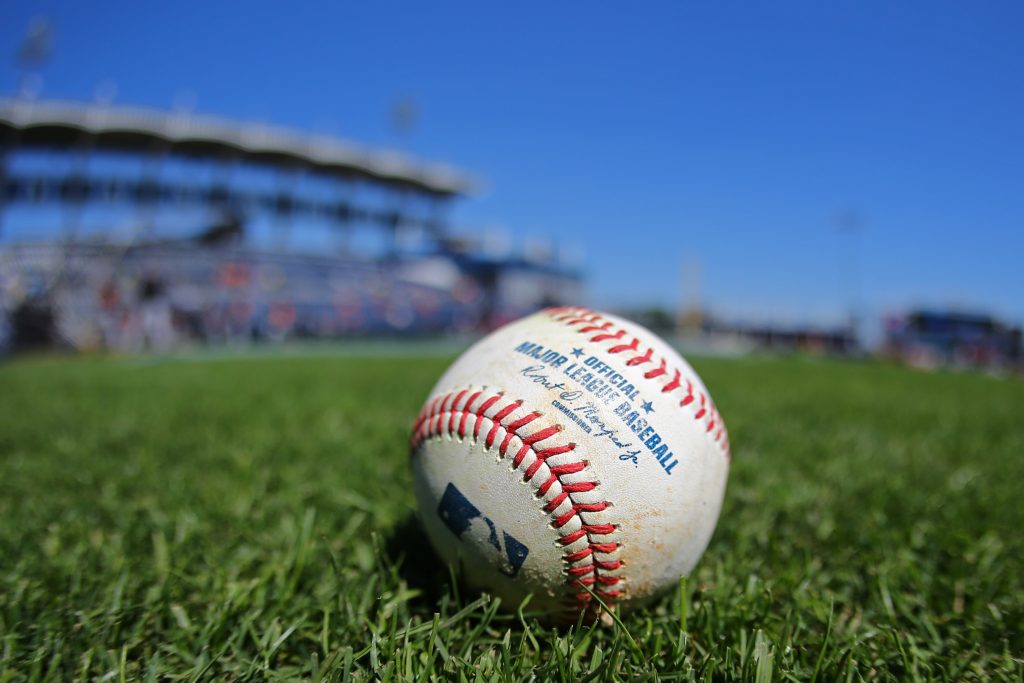 We are about 3/4 of the way through the MLB season, so we think it's time to look at who we think is going to get the major awards including who will be hoisting that trophy as World Series Champions:
AL MVP
Jose Altuve (2B HOU)
Mike: This is a tough call to make, but I'm going to lean with the diminutive one and his name is Jose Altuve. He stands 5'6" and weighs 165 lbs., but he plays so much bigger than that. He has been a very good hitter and base stealer for the last couple of years. His average at the end of the season hasn't been below .313 since 2014 and he hasn't stolen less than 30 bases during that time as well.  What he really started adding in the last few years was some power. It is crazy to think how much power he generates from such a small frame. It also helps this year that the Astros have the best record in the AL. He is leading the AL in batting average at .365. He has also added 17 homeruns and 64 RBI's and 24 stolen bases. His OPS is 1.002 and his SLG% is .576. Truly Remarkable all around numbers once again. Mike Trout has a case and could surpass him since he is hitting .343 with 23 homeruns and he missed 6 weeks due to injury. If you want to say Trout, you would have no arguments from me. He is the best player in baseball and could have won this award every year he has been in the league. Aaron Judge was the early leader, but he has fallen off some, so as of right now I am going to go with Altuve.
Honorable Mentions: Mike Trout (OF LAA), Aaron Judge (OF NYY), Carlos Correa (SS HOU), George Springer (OF HOU), Jonathan Schoop (2B BAL)
Joe: I have to go with Mike here.  Altuve's number are just ridiculous year after year.  The .365 average alone is jaw-dropping, but throw in the stolen bases and the out-of-nowhere power surge we are seeing from him, and it's really a no-brainer.  If you asked me at the All Star break, I would have been leaning towards Judge.  But as Mike mentioned, Judge AND the Yankees as a whole have cooled down, which obviously has not helped his chances.  One additional name I would like to add to Mike's honorable mentions (all of which I agree with) would be Justin Smoak.  While the Blue Jays are bottom dwellers in their division, Smoak has been quietly having one of the best individual seasons in baseball this year.  He's currently sitting at a .296 batting average, with 31 home runs and 76 RBIs.  He has also been walked 50 times.  I know someone on a team with a 53-60 record virtually has no shot at the MVP title, but he at least deserves some recognition.    
NL MVP
Bryce Harper (OF WAS)
Mike: This pick was a little bit harder to make because of the amount of ridiculously good years some players are having. I'm going with Harper because he is the only one in the top five of all three of the Triple Crown categories. He is hitting .326 (4th in NL), 29 homeruns (5th in NL), and 84 RBI (5th in NL). His team is also in first place in the division and a lock for the post season. This would be his second MVP award and he is only 24. He is about to be a very rich young man when he becomes a free agent after next year. Two Colorado players are having outstanding years as well: Nolan Arenado and Charlie Blackmon. Arenado leads the entire MLB in RBI's with 98. Blackmon has a .330 batting average, which is good for third in the NL. Paul Goldschmidt is fifth in average (.322) and third in RBI (89). Harpers teammate Daniel Murphy is having another outstanding year as well. However, I'm sticking with the young superstar Harper.
Honorable Mentions: Paul Goldschmidt (1B ARI), Nolan Arenado (3B COL), Charlie Blackmon (OF COL), Daniel Murphy (2B WAS), Justin Turner (3B LAD), Cody Bellinger (1B/OF LAD), Joey Votto (1B CIN), Giancarlo Stanton (OF MIA)
Joe: I wish the NL MVP could be given to a collective group of players and not just one.  My decision on an individual basis would be between Bryce Harper and Nolan Arenado.  I too think I would lean towards Harper.  However, my ultimate vote for NL MVP would be the entire Dodgers pitching staff.  They have only given up 347 earned runs thus far in the season.  Next closest: Arizona pitching, with 394.  They have a collective 3.08 ERA; next closest: Arizona pitching with a 3.52.  They have the most shutouts in baseball, with 12.  They are the only staff that has walked less than 300 batters.  Teams are only batting .223 against them (lowest in MLB).  The entire rotation is having a season to remember.  If there was ever a time to put more than one name on the trophy, this would be the year: "2017 Dodgers Pitching Staff."
AL Cy Young
Chris Sale (BOS)
Mike: It is actually surprising that Sale has not won a Cy Young before. He has been one of the better pitchers in the league for the last few years. The Red Sox couldn't have asked for a better season out of Sale when the traded for him in the off season. He leads the AL in ERA (2.57), strikeouts (229), and wins (14). That is the Triple Crown for pitching. He is having a remarkable season. Corey Kluber is also having a very good year, but just can't compare with Sale. He was the easy call to make.
Honorable Mentions: Corey Kluber (CLE), Luis Severino (NYY), Marcus Stroman (TOR), Craig Kimbrel (BOS), Ervin Santana (MIN), Chris Archer (TB), Jason Vargas (KC)
Joe:  100% agree.  Kluber is making a great case; however, you just can't argue with Sale's numbers.
NL Cy Young
Clayton Kershaw (LAD)
Mike: The best pitcher in baseball is having another tremendous season. He has been the best pitcher for years now as evidenced by his three Cy Young awards. He probably should have more if it wasn't for some injuries. And that is the one thing that could prevent him from winning it this year. He is currently on the DL and with the Dodgers having the best record in all of baseball, they won't try to rush him back. He currently leads all of baseball, not just the NL, in ERA (2.04) and wins (15). He is also third in the NL in strikeouts (168). The only real challenger is last year's Cy Young winner Max Scherzer. Scherzer leads the NL in strikeouts (210), second in ERA (2.23) and is tied for 5th in wins (12). If Kershaw doesn't play another game he might not win it, but his numbers are still good enough where he could. That is how truly great he is.
Honorable Mentions: Max Scherzer (WAS), Zack Greinke (ARI), Alex Wood (LAD), Jacob Degrom (NYM), Robbie Ray (ARI), Gio Gonzalez (WAS)
Joe:  I have a man-crush on Clayton Kershaw, so it is hard for me to be unbiased about this decision.  However, I will add my two cents and merely say to read my explanation for the NL MVP award.  Copy & Paste.  Hands down, the entire pitching staff for the Dodgers deserves the award.
AL Rookie of the Year
Aaron Judge (OF NYY)
Mike: Judge is the easy choice for rookie of the year. He was actually the front runner for the MVP and a serious Triple Crown threat at the halfway point of the year. He has since cooled off, along with the Yankees as a team, and his average has dipped below .300 as it now sits at .297. He still leads the AL in homeruns (35) and he has 78 RBI. It has been a remarkable year for the 6'7" 282 lb 25 year old. The AL actually has had some quality rookies this year. But, the obvious and easy choice is Aaron Judge.
Honorable Mentions: Trey Mancini (OF BAL), Ben Gamel (OF SEA), Yuli Gurriel (1B HOU), Andrew Benintendi (OF BOS)
Joe: I think Mike has nailed this on the head.  Even with his recent cool down, the guy is a monster.  In fact, I'm pretty sure some his shots in the Home Run Derby are still floating in space.  Mancini has been great for the Orioles, and should be a facet in their lineup for years to come.  Even Gamel has been quietly having a solid rookie campaign out in Seattle.  Unfortunately, bright lights, big city, big help.  Judge is slowly becoming one of the faces of baseball.  Easy pick here.
NL Rookie of the Year
Cody Bellinger (OF/1B LAD)
Bellinger is another easy choice. He has come on the scene and exploded this year for the first place Dodgers. He has 32 homeruns and 75 RBI to go along with a .264 average. He pretty much came out of nowhere and was only called up when Adrian Gonzalez got injured early in the year. He took that opportunity and ran with it. No other rookie in the NL has really even come close to Bellinger so he is the choice.
Honorable Mentions: Josh Bell (1B PIT), Hunter Renfroe (OF SD), Kyle Freeland (SP COL)
Joe:  The Phillies FINALLY called up Hoskins.  So, if he can aim to average a home run every 6.375 at bats, he would end the season with 32 HRs, tied with Bellinger (assuming he doesn't hit any more + Hoskins gets 4 ABs per game remaining).  Yes, I just really figured out that math.  And yes, I am joking.  Cody Bellinger is my pick as well.
AL Manager of the Year
A.J. Hinch (HOU)
Hinch has done an unbelievable job this year with the Astros. They were a trendy pick last year after they made the playoffs in 2015. However, they got off to a brutal start and couldn't overcome that. This year has been much different. They started off hot and haven't slowed down, even with injuries to their rotation and lineup. Dallas Keuchel and Collin McHugh, arguably their two best starting pitchers, have been in and out of the lineup all year. Carlos Correa was having a MVP type season and has been on the DL for a month now. None of that has slowed them down. Their record stands at 71-41, which is the best in the AL by 7.5 games. They lead the AL West by 14 games. I would be surprised if anyone else won this award.
Honorable Mentions:  John Farrell (BOS), Terry Francona (CLE), Scott Servais (SEA), Joe Girardi (NYY), Ned Yost (KC)
Joe:  I can't really argue here.  We all knew the Astros were going to have their time to shine, and SHINE they have.  Hinch has done a great job with his lineups and dealing with injuries to Keuchel, McHugh and McCullers (not to mention Correa).  With the best record in the AL, i think he is a lock to win the award.
NL Manager of the Year
Dave Roberts (LAD)
This is another easy choice because the Dodgers are having a historic year. They are on pace to have one of the best records in the history of baseball. Their current record is 79-33 and have run differential of +201, which are both tops in the MLB. The Dodgers have also dealt with injuries to Adrian Gonzalez and the NL Cy Young favorite Clayton Kershaw. They lead the NL by 12.5 games and lead their division by 15. The Diamondbacks and Rockies are both having excellent years and both of their managers deserve consideration, but being in the same division as the Dodgers has them overshadowed.
Honorable Mentions: Torey Lovullo (ARI), Bud Black (COL), Dusty Baker (WAS), Joe Maddon (CHI), Craig Counsell (MIL)
Joe:  I really want to argue for Craig Counsell here.  While the Brewers have been doing all they can lately to hand the division to the Cubs, no one could have ever guessed that they would be IN a position to do just that.  The 1st half of the season was just unbelievable to watch.  The All Star break really hurt their momentum, as they have been a different team since the turn of the season.  They are only 1.5 games back of the Cubs right now, but the Cardinals have also decided to join the race, sitting tied with the Brewers at 1.5 games back.  I agree with Mike that as of right now, you kinda have to give it to Roberts for the season the Dodgers are having.  However, IF the Brewers are able to reset themselves and make a serious run for the division and/or at least the wild card, it would be hard for me to not say this award has to go to Counsell.  I don't think there is a single player on the Brewers that when put side by side with the Dodgers of the same position, one would choose the Brewer over the Dodger.  That says something, when you are only 1.5 games back on the defending World Series Champion.  Chase Anderson is close to returning, which will greatly help the starting rotation.  I think Counsell deserves a hard look if the Brewers can pull it off.
Mike's Predictions:
AL Wild Card
Yankees vs. Mariners
AL Division Series
Astros vs. Mariners
Red Sox vs. Indians
AL Championship Series
Red Sox vs. Astros
NL Wild Card
Rockies vs. Diamondbacks
NL Division Series
Dodgers vs. Diamondbacks
Nationals vs. Cubs
NL Championship Series
Dodgers vs. Nationals
World Series
Dodgers vs. Astros
I hate being cliché but, I am going to go with the two best teams to make right now to make it to the World Series. I think they are the most well rounded teams in the league especially when Carlos Correa and Clayton Kershaw come back from injury respectably. The Dodgers added Yu Darvish to go along with Kershaw and Alex Wood and Rich Hill to form a nice rotation and with Kenley Jansen closing their bullpen is plenty good enough. Their offense is good enough to get the job done as well. The Astros have the better lineup, but they are worse at pitching and the postseason usually comes down to pitching. So, I will go with the Dodgers as World Series Champions.
Joe's Predictions:
AL Wild Card
Yankees vs. Rays
AL Division Series
Astros vs. Yankees
Red Sox vs. Indians
AL Championship Series
Red Sox vs. Astros
NL Wild Card
Rockies vs. Diamondbacks
NL Division Series
Dodgers vs. Rockies
Nationals vs. Brewers
NL Championship Series
Dodgers vs. Nationals
World Series
Dodgers vs. Astros
Well, as Mike wrote above: "I hate being cliché but, I am going to go with the two best teams to make right now to make it to the World Series."  I just can't see anyone solving the pitching rotation of the Dodgers.  The Astros have a super talented lineup, and I am sure can get a game or two out of them.  But in all honesty, if the Dodgers come into the playoffs and more importantly, this world series with a healthy rotation, it is basically over.   The Dodgers offense will easily put up 2-3 runs per game, which is more than enough for all of the starters to get the W.  So, barring the Phillies going 51-0 the remainder of the season and sneaking into the playoffs…I think this is finally the Dodgers year.
Thoughts? Comments?  You know where to put them!
#TEAMNOBODY