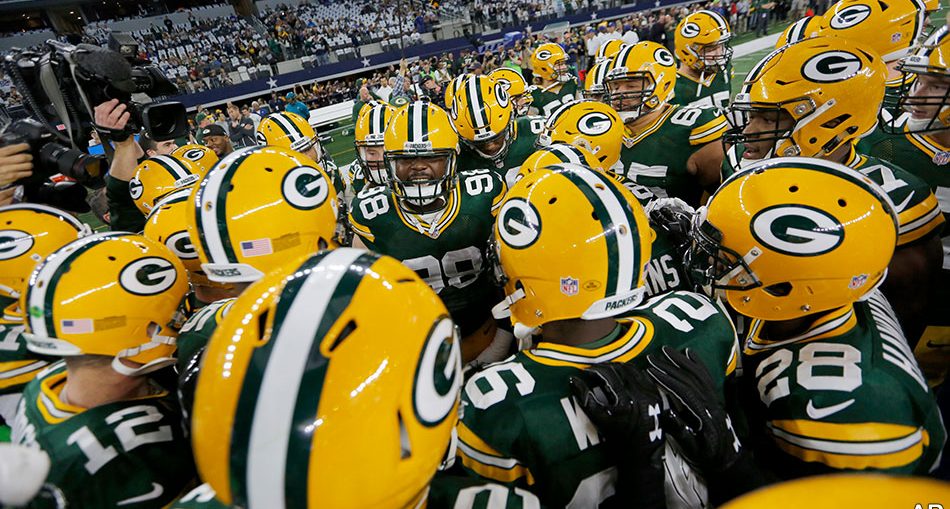 Well boys and girls. We are slowly getting closer and closer to the greatest season of the year. No, not Yoga Pants, Ugg Boots and "Pumpkin Spice Everything" season (although I'm not one to complain about two-thirds of that), but FOOTBALL SEASON! Fantasy draft projections are popping up left and right. Adam Schefter is more and more prevalent on your televisions. Training camps are in full swing. JJ Watt is arguing with teammates about whether or not dinosaurs exist. Myles Garrett is cementing his position in the league as the resident "dinosaur related tweet replier". Preseason kicks off this Thursday.  It truly is almost the most wonderful time of year. And while the other Nobody's are going to give you detailed position by position roster projections, I'm lazy. I just binge watched like three seasons of Dexter in the last week. Watching Lee get eviscerated on the "Men Tell All" episode of The Bachelorette is fresh in my mind. I still haven't watched Game of Thrones from Sunday. All this being said, I'm going to put this all under one roof.
The Roster
Offense
2017 is shaping up to be another banner Packers offensive year. The additions of Martellus Bennett and former Badger Lance Kendricks give A-a-ron even more targets. And while we were more than excited for the Jared Cook signing last year, hindsight is always 20-20 and he's gone. Martellus is a proven winner coming off a Super Bowl season with Tommy B and the Deflatriots. Kendricks has been training with Rodgers, Clay Matthews and David Bakhtiari over the last two seasons, so the communication level should be there. Oh, and Richard Rodgers is still on the roster too.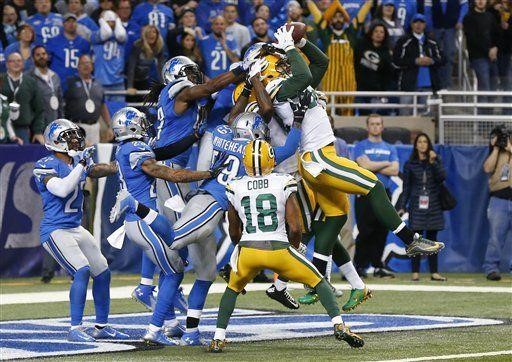 (Richard Rodgers, remember him? Source: Paul Cancya – Associated Press)
A full season with Ty "I'm the running back now" Montgomery in the backfield will give the offense that added firepower out of the backfield. The additions of Jamaal Williams (BYU-4th Round), Aaron Jones (UTEP-5th Round) and Devante Mays (Utah State-7th Round) can hopefully prevent any pining for the days of old and help solidify the backfield. Not to mention Ripkowski coming back as well. Could be an interesting year in the positions to the left, right and behind the quarterback.
(My meme game is only going to get stronger. It's the compounding theory of meme-ing)
The signing of Jahri Evans by Big Time Teddy in the offseason will provide some veteran leadership to an offensive line that has been anything but consistent over the last few years. The loss of TJ Lang is going to leave a massive (pun intended) hole to fill along the front line, but Evans is proven and will hopefully offer some consistency up front. Drafting Kofi Amichia (USF-6th Round) adds some much needed athleticism to the big boys up front. And paired with the Packers history of turning mid-round draft picks into well above average offensive linemen (see Bakthtiari and Linsley), Amichia could have big things on the horizon. Keep an eye on him. We all know what happens when Aaron has time to let plays develop, break down and develop again. And that starts up front. This is a good unit.
And now for what we call in the biz, "burying the lead". The Packers return an embarrassment of riches at the wide out position. Jordy's coming off a season where he won multiple "Comeback Player of the Year" awards, which seems a little silly. But I mean technically he was coming off the worst statistical season of his career. So to put up 97 receptions for 1,257 yards and 14 touchdowns after putting up zero in those categories probably means you should win an award or two. Kentucky Athletics Hall of Famer-Randall Cobb is coming into 2017 hoping to stay healthy. A healthy Randall Cobb equals positive things for the rest of the receiving core. If these two are able to stay healthy for an entire season, I don't think there is a better 1-2-3 punch in the league with Davante Adams filling out that third spot. And then there's Jeff Janis, Trevor Davis, Geronimo Allison and Max McCaffery. I'd say this is a position that we're probably not going to worry too much going into the season. Again, if they stay healthy.
(See, it's already happening. Compounding memes theory. Look it up. Actually don't it doesn't exist.)
Hmm, what's left. Oh yeah. Quarterback. Brett Hundley and Joe Callahan (of Callahan Motors fame) are going to be interesting to watch in that backup position. Main thing to watch: have they developed a non-dominant clipboard holding hand in the off-season. Cause in reality, let's face it, our QB-1 is pretty goodly. Sorry, I meant godly. The anointed King of the North is returning for his 13th season in the Green and Gold. While most will be watching his on the field performance, I'm personally waiting for the next t-shirt quality post game soundbite. "R-E-L-A-X". "Run the Table". Does he stick with an "R" catchphrase? Does he change it up? I don't know. But in all seriousness, we have a HOFer under center for essentially the 25th straight season. It's kind of ridiculous how blessed the Packers have been at that position.  Year in and year out, there's been a legendary signal caller there. I don't like to make post season award calls like this going into the season, but I'm going to go ahead and put it in writing now. Aaron Rodgers – 2017 MVP. He has the weapons, an offensive line that will maybe, finally, be able to buy him that time he loves in the pocket and he's single again. You smell that? I smell it. And it smells like cheese curds, brats, beers, and MVP awards.
(Aaron Rodgers: America's Quarterback. Source: @aaronrodgers12 on Instagram)
Defense
To be honest, who knows with this defense. Year after year, we head into a season saying "On paper, this defense should be a top 5 defense in the league." And then year after year, people are calling for Dom Capers' head in like week 6. It's a crap shoot really.
Along the front line, Letroy Guion got arrested again in the offseason. Why he's still on the team is a Da Vinci Code level mystery. We signed Ricky Jean Francois, which means it's "Peanut Butter Jelly Time" in Green Bay. I'm honestly more excited for him to celebrate a sack then to actually get a sack. I think Kenny Clark is on schedule for an outstanding season at whatever front seven position Dapper Don lines him up at. Mike Daniels is going to do Mike Daniels things. And if he plays this season while channeling Raikage (it's from Naruto, look it up), that won't be the worst thing. Oh and he should keep the wig and goatee he wore to Comic-Con. That would be an added bonus.
(Raikage = Total Badass! Mike Daniels = Total Badass! Natural Cosplay right here. Source: espn.com)
Clay Matthews' hair will be as glorious as ever. As a man who started balding before he was twenty, this may be my only gripe against the man. Because quite frankly, he is stupidly attractive, and just ridiculously good at football. Nick Perry will finally be utilized to his full potential now that Grandpa Peppers has returned to the retirement home that is Carolina. If Blake Martinez can perform as well as he did last year, we're going to start to have the same problem at linebacker that we have at wide out. Jaryone Elliott, Kyler Fackrell, Jake Ryan, Joe Thomas will all see the field in some aspect. Vinnie Biegel got to move his stuff four hours north and play for his childhood team. He was recently put on the PUP list, but when he does finally suit up and step foot onto the hallowed Frozen Tundra, that place is going to erupt.
(Clay Matthews: Impregnating your Wisconsin women since 2009. Source: muscleandfitness.com)
Ha-Ha is now the leader of the secondary. He's earned it. He's really good at what he does. Morgan Burnett will hopefully play like Morgan Burnett. Davon House is back in Green and Gold where he rightfully belongs. (The next mission for you Teddy is to bring back the man, the myth, the legend, Tramon Williams.) Damarious Randall, Quenten Rollins, and LaDarius Gunter played on a level that made a lot of people forget about Sam Shields and Casey Hayward last year. I'd say this secondary has a very decent chance of ruining a lot of teams passing games this year.
Special Teams
Mason's back. He's the Packers all-time leading scorer. We drafted a punter. We're going to put someone back to field punts. Someone's going to catch kicks. It's the NFL. No one really concerns themselves with this stuff. Unless you have Brandon Bostick on your roster. Then you should concern yourself why he's on the field in an onside kick situation.
Season Prediction Time: 13-3
Game
Result
Record
Seahawks
W
1-0

Falcons

L

1-1

Bengals
W
2-1
Bears
W
3-1

Cowboys

W

4-1

Vikings

L

4-2

Saints
W
5-2
Bye
5-2
Lions
W
6-2

Bears

W

7-2

Ravens
W
8-2

Steelers

L

8-3

Buccaneers
W
9-3

Browns

W

10-3

Panthers

W

11-3

Vikings
W
12-3

Lions

W

13-3

indicates Away game
Now you're probably thinking: "Shawn, you're being quite the homer on this one. Three losses. Really?" I would then urge you to look at the schedule. Our three losses will all come on the road: at Atlanta for the opening of their new stadium (although their roof won't be working); at Minnesota, because we can't win BOTH games we play there this year; at Pittsburgh (honestly, I think this one is a toss-up, and it's a Sunday night. What it being a Sunday night has to with it, I don't know.) The only other game I'm up in the air on is Week 15 against Carolina. We've never had success against Quarterbacks who can make plays on their own. So those two games are really interchangeable. Gut instinct says it goes the way I have it now.
So that's that. Packers 2017 season is going to be fun. Even more fun is going to be watching the first Preseason game with certain Nobody Sports Team Captains…Wonder who that game is against?

#TEAMNOBODY
(Cover Image credit: Associated Press – Green Bay Packers)