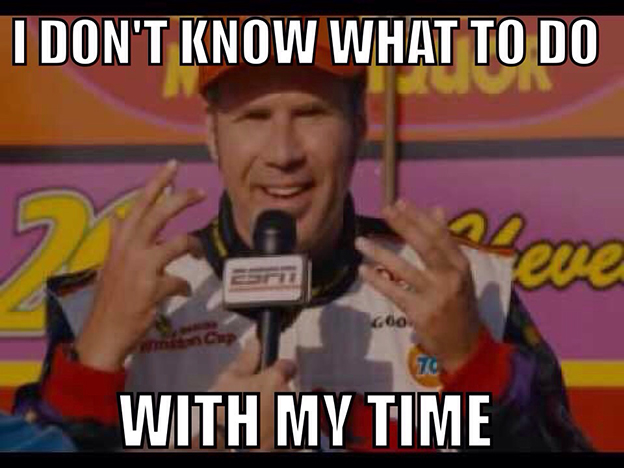 A bye week for your college football team is great because it's basically a free Saturday for you. No waking up early to get to a tailgate, no walking to the stadium, no post game bars, no stress. It's kind of beautiful. But in the same vain, it's incredibly odd. You don't have to wake up early. You don't have to go anywhere. It's oddly beautiful. You can just sit and watch College Gameday until the early games. Then progress into the afternoon games. Order Chinese food. Watch the prime time games, then onto the Pac12 games. Then poof. The next thing you know, your Saturday is a wrap. And what a Saturday it was. We saw upsets, we saw blowouts, we saw walkoffs, we saw OT thrillers, we saw it all. Friends, let's go ahead and start our week four college football wrap-up.
-Shawn
---
This Season May Not Be As Easy To Predict As We Thought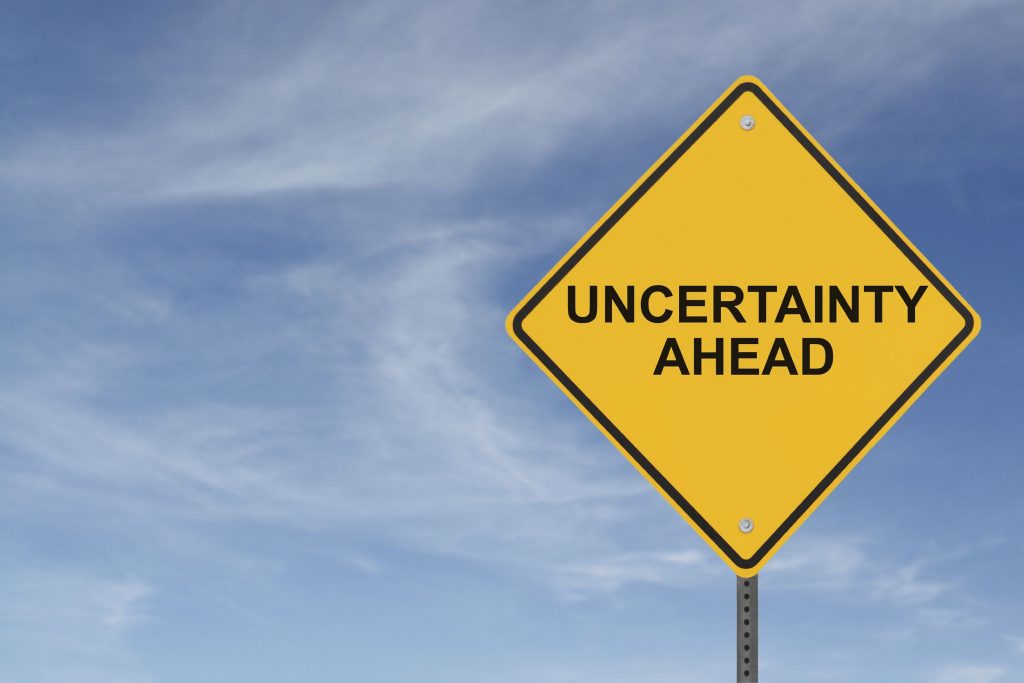 Yes, Alabama is a guarantee to make it to the College Football playoff. But after Saturday, I think the three other teams aren't going to be as easily predicted as we thought at the beginning of the season. You look across the Power 5 conferences this last weekend, and the races are all heating up heading into the coming months. Heading into this week, the Big Ten looked to be Penn State's conference to lose. After their struggles against a very game Iowa Hawkeyes team in Iowa City, the rest of the Big Ten's chances of running with the Nittany Lions look better. Clemson may have the easiest route to a conference championship this year in the ACC, with their toughest test coming next week in Blacksburg against the Hokies. The Big 12, a conference that many were overlooking at the beginning of the season has very much become a conference to watch. Oklahoma, TCU and Oklahoma State all rank in the Top 25. And don't sleep of Georgia either who are probably the only team in the country with a shot at beating Bama right now.
The Heisman Race is Now Down to Two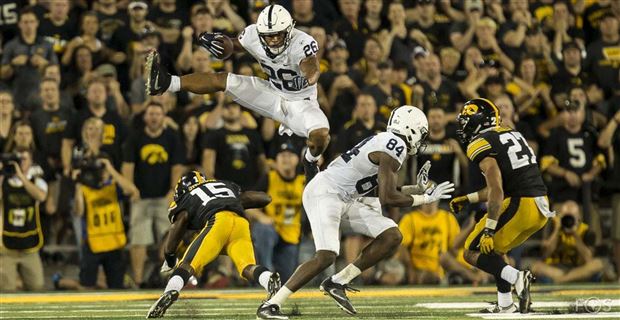 (This actually happened. He's literally Superman. Photo Credit: FightOnState.com)
I'll admit, I was very wrong at the beginning of the season. Okay, maybe not very wrong, but wrong nonetheless. After week four, Sam Darnold is on the outside looking in at the Heisman Trophy race. This is a two horse race at this point. Those horses, Penn State Running Back Saquon Barkley and Oklahoma Quarterback Baker Mayfield. Saturday solidifies this fact. The Sooners needed Baker Mayfield to lead a second half comeback against the Baylor Bears. Mayfield, who was hit with an unsportsmanlike conduct penalty, threw a go-ahead touchdown with 55 seconds left in the third quarter and the Sooners would hold on to survive the Baylor onslaught in the second half. Teleport to Kinnick Stadium in Iowa City. If you weren't watching the Iowa/Penn State showdown, you missed a doozy. The game itself deserves all of the attention it will receive throughout the season. But it was one man, a Superman, if you will, who stole the spotlight. Saquon Barkley is super good at this football thing. The Junior running back amassed 305 total yards and 1 TD. Even facing scary Iowa defense, Saquon looked head and shoulders above everyone else, carrying the Nittany Lions to victory. At this point, it's Barkley's trophy.
I Hate Bye Weeks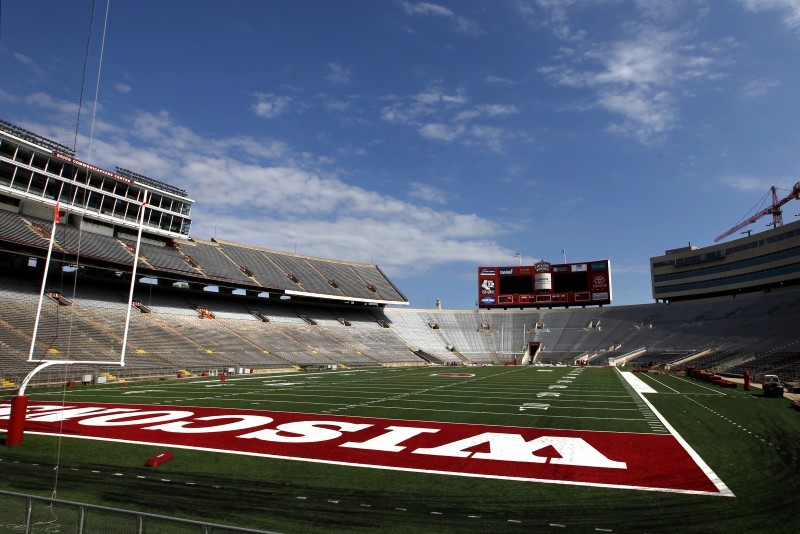 (Empty Camp Randall is a bad Camp Randall.  Photo Credit: John Hart — State Journal archives)
I know, I started this thing out by saying how oddly beautiful a bye week is. Well as I write this, I remember the excitement I had watching the rest of the nation passionately root for their teams on Saturday, and I felt a void. I watched as Penn State broke the hearts of the Hawkeye faithful, and as the Crimson Tide steamrolled Vanderbilt. I watched the upsets, the blowouts, the walkoffs, the OT thrillers, I watched it all. And it reminded me of how much I truly look forward to the Badgers consuming my entire Saturday. Yeah, I miss a few other games while I'm tailgating. Of course I can't switch back and forth between games while I'm at Camp Randall. Sure, I can't order $20 worth of Chinese food. But it's a sacrifice that is worth it to be in the thick of it all. I guess I should be thankful that the bye week fell so early in the season. From here on out, it's Badger Saturdays until December 2nd.
---
Well, there it is. Another college football week in the books. Week Five is thankfully going to be here before we know it, so keep your eye out for my week five preview later in the week. I'll talk to you guys soon.
#TeamNobody