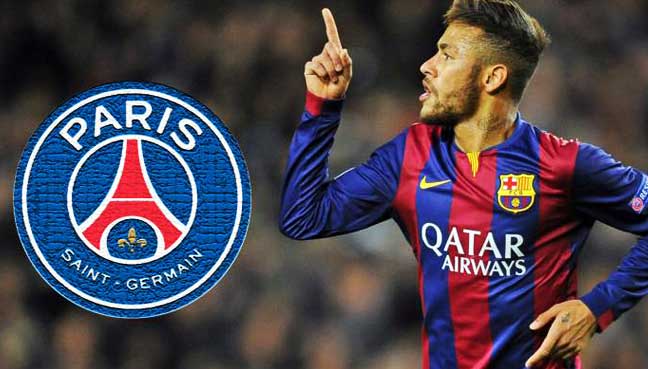 After weeks of long debate, discussions and arguments it's official: Neymar da Silva Santos Jr will join top flight Paris Saint-Germain. A record transfer of 222 million euros was transferred from PSG to Barcelona, Neymar's previous club, for him to be released from his Barcelona contract. Neymar will join a very talented roster. Neymar joins Edinson Cavani up front, to go along with a mid field with Javier Pastore, Angel Di Maria, Marco Verratti, and Adrien Rabiot. On defense he'll see familiar faces with former Barcelona player Dani Alves as well as Brazilian star Thiago Silva. The six time French Ligue 1 champs will look to regain its crown after AS Monaco ended their four-year title streak.
The addition of Neymar doesn't just make PSG strong contenders in Ligue 1 but also in the toughest competition in the world: The Uefa Champions League. Recently, Paris hasn't had the best luck in the tournament. In fact, PSG has been a completely different team in the Champions League, having only advanced to two quarterfinals in the past four years. Last year while playing against Neymar's former team Barcelona, PSG took a first leg win by a score of 4-0. Leg two was back in Spain where Barca completely flipped the match winning it by a score of 6-1 to knock Paris out. Neymar scored two times in that game, including an absolutely beautiful, short post free kick (see video below).
Neymar is the type of player that could take Paris to the next level. He brings plenty of speed and skill, and moves very well with the ball. He can both score and give assists by seemingly effortless passes or crosses to his teammates. In 46 matches played in all competition last year, Neymar scored a total of 20 goals and 19 assists. In the 2015/16 season in 49 games played he had 31 goals. In his four years at Barcelona he won the La Liga title two times, Copa Del Rey three times, and Champions League once.
Paris is hoping he brings that winning experience with him. The 25-year old said "I followed my heart" by deciding to go to Paris. It will be an exciting year to follow Paris this year in Ligue 1 but mostly in Champions League where all eyes will be on them to see if they can make it to the next stage after years of disappointment. For now, to remind all PSG of their recent…er…unfortunate series' of events, checkout this video recapping the craziness that took place in last years meeting between PSG and Barcelona: https://www.youtube.com/watch?v=H7DGigU3V2I
#TEAMNOBODY