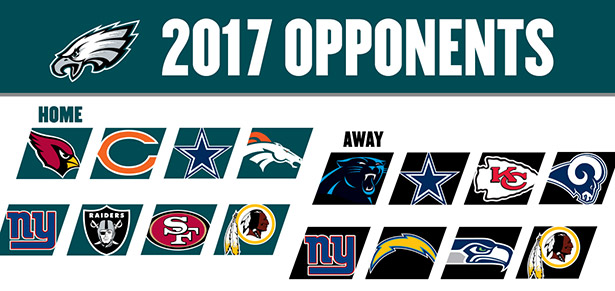 Note from the editor…er captain…or whatever I am (aka Joe): So, I am currently sitting 20,000 ft in the air (or maybe more) on my way to a week in Calgary, hiking at Banff (or whatever is left of the forest) and what better to do then to start up the soon-to-be annual projection for our Philadelphia Eagles.  The season is quickly approaching, and after watching Shawn salivate over his Packers (who in all honesty I believe will be the #1 team in the NFC at season's end), I've decided I would give my two cents on the season, and even volunteer John and Mike to do the same (you can thank me later guys).  Also, as I write this, I am currently flying over North Dakota (shout out to our favorite Ginger Carson "Wentzylvania" Wentz) and have no wifi because it is not working on the plane.  So, I am winging my portions of the article, and Mike and Mizis will most likely give you more insight then my overly-biased opinions.  Lastly, Shawn is not being invited because he would probably say the Eagles will go 2-14 mostly because he hates the Cowboys as much as we do.  Okay, enough said, onto the weekly schedule…
Week 1 – Eagles at Redskins
Joe: Well, well, well, what a great way to kick off the season then against one of our divisonal rivals.  The Skins got the second best FA wide receiver this offseason, in my opinion, with the addition of Terrelle Pryor.  The former QB-turned wide-receiver was the only bright spot on the Browns last season.  Kirk Cousins unfortunately lost DeSean Jackson in the offseason (along with his patience for getting a long-term contract) but Pryor will be just as good if not better.  I still don't think the defense is all that good and Josh Norman will have a lapse or two, which will be all Carson Wentz needs to hit his new target, the FIRST best FA wide receiver this offseason, Alshon Jeffery (thank you Chicago).  I say the Birds go in and take care of business week 1.  (Eagles 1-0)
Mike: The Eagles have struggled against the Redskins for the last few years, which makes this week 1 game tough to pick. The Redskins lost Desean "Jackpot" Jackson and Pierre Garcon in the offseason, but added Terrelle Pryor. They are also hoping for last years first round pick, WR Josh Doctson, to return from injury and help with the loss of those two players. Jordan Reed is dangerous at tight end, but is always injured. This is a close game to pick and I can see it going either way, but I will go with the Eagles to prevail in a close one (27-21) after a late Cousins turnover and win week one and start 1-0.
Mizis: The Redskins won both games last year against the Birds, with Cousins owning us in the air throwing for 497 yards and four touchdowns. With the struggles the Eagles are facing with their secondary Cousins is looking for another field day in week 1 although I believe our pass rush will be the key. Guys up front will need to pressure Cousins out of his comfort zone and make him scramble outside the pocket. This game will be a close one but with Wentz feeling very comfortable in his second year and with the help of LeGarrette Blount in the red zone the Birds will escape with a victory in week 1.
Record : 1-0
Week 2 – Eagles at Chiefs
Joe:  Big Charlie's Saloon will be hopping in South Philadelphia, as the Eagles get to take on former head coach Andy Reid in their 2nd week matchup.  Alex Smith is still one of the most underrated quarterbacks in the league and with the break out performance of Tyreke Hill last season, has some decent offensive weapons to work with.  Their defense is super underrated as well. I think this game goes into the 4th quarter with the score still close for it to end up either way.  However, I am going to say that it is Hill who steals the show with a special teams TD to seal the deal for the Chiefs.  Plus, Mike will be at this game, and the Eagles tend to lose whenever he goes to an away game, so…Andy Reid moves to 2-0 against his former team.  (Eagles 1-1)
Mike: I will be in attendance at this game. I can't wait! This is a very tough matchup against former coach Andy Reid. The Chiefs have a very good defense that can shut down anyone. Their offense doesn't offer much other than TE Travis Kelce. We will see whether Tyreek Hill can still be the force he was last year. I'll say the Chiefs do just enough on offense as Wentz has a tough go of it on offense. Chiefs 20 – Eagles 10. Eagles move to 1-1
Mizis: I always get a bad feeling when we play AFC teams; the AFC is way more talented and tougher than the NFC. There's a lot of drama in this game: Andy Reid playing against his former team but also playing against his former coordinator, head coach Doug Pederson. As the guys said, we're playing against a tough defense and a talented offense. In this game the key for the Birds will be Alshon Jeffery.  We have a lot of expectations for him and these are the games he needs to show that. I see Wentz and Jeffrey leading the Birds to a shocking victory on the road to go 2-0.  
Week 3 – Giants at Eagles
Joe: Eli Manning and his g-men come marching in to Philadelphia for the Linc's home opener.  The Eagles and the Giants love giving the fans a good game.  I feel at times that they just toy with each other, so that the losing team hurts even more:  Like that one time when the Eagles toyed with the giants until the 4th quarter of the game, only for Michael Vick and DeSean Jackson to lead the most epic comeback in Eagles football history/ miracle and the meadowlands two.  Say, did Dodge ever find a new job?  Poor guy.  Anywho, I think we get a typical classic football game between these two, with Eli managing the clock well, Perkins finding the holes, and on the flip side, Wentz hitting his receivers, Blount and Sproles taking care of short, red zone appearances, and once again an Eagles special teams highlight.  Eagles take this one in style (Darren Sproles punt return to the house).  (Eagles 2-1)
Mike: The home opener for the Eagles comes against a team that they have had much success against in the past few years. The Giants probably have the best defense in the division, and an elite set of weapons on offense. The problem is that their offensive line sucks and they don't have a proven running back. The strength of the Eagles is their defensive line. They should be able to pressure Eli all afternoon, as he will throw 2 interceptions, which will help the lack of corners against Beckham and company. I'll say the Eagles bounce back and continue their dominance over the Giants and win 24-14 to improve to 2-1
Mizis: The home opener and better off a division game!! The fans have been waiting months for the season to start and the Linc will be rocking!! Giants added another big name wide receiver in Brandon Marshall which had a very disappointing season last year and is looking to redeem himself. Playing the Giants with the wide receivers they have will be tough for our secondary to cover. Our defensive line and linebackers will have a lot of work to do to get Eli out of his comfort zone, as he threw for 613 yards and five touchdowns against us last year. On the other hand as Mike said, the Giants defense is very good and Wentz struggled last year against them even though we split both games. I see this game going down to the wire and unfortunately the Eagles tend to struggle when they get in that situation. I think the home opener will overwhelm the Eagles and the Giants will escape with a win, dropping the Eagles to 2-1.
Week 4 – Eagles at LA Chargers
Joe: Well, the NFL wasn't very nice to the Eagles this season, having them play 3 of the first 4 on the road.  Luckily for them, this game is against the San Diego Chargers.  Oh wait, I am being corrected.  Yet another professional team has been added to Los Angeles (as if they didnt have enough already).  Let's try this again:  The Eagles march on into the Los Angeles Galaxy's soccer stadium to play a football team that no one cares about.  In fact, there are still tickets available to this game; and its >30,000 seat stadium.  Just when we though Philip Rivers would finally get to play in front of a crowd he deserves (guy is a good QB in my opinion, stuck on a terrible team) he instead just gets to play in a smaller stadium to the same crowd of people.  Look on the bright side: it'll seem full.  With the exception of Melvin Gordon (Wisconsin represent!) this team has nobody.  Mike Williams already go hurt.  I'm not even going to waste any more of your time with this.  Eagles win, easily.  So easily in fact, we might be seeing Foles by the end of this game.  (Eagles 3-1)
Mike: I think this is one of those games where we think the Eagles should win, but end up losing. I just have a weird feeling about this game. Travelling across the country to visit the new Los Angeles Chargers. Phillip Rivers is still a very good QB and they have some weapons on offense. Joey Bosa is a beast on the defensive line. I say the Eagles lose this game by a score of 28-21 and fall back to .500 at 2-2
Mizis: Flying across the country has always been tough for the Eagles. I see another tough matchup here against veteran Phillip Rivers, and with a solid defense the Chargers will have the advantage especially with the distance the Birds traveled after a tough game played with the Giants. A very tired Eagles defense won't have the strength to keep up with the pace as Rivers picks the defense apart. After a 2-0 start the Eagles drop their second straight to go to a 2-2 record.
Week 5 – Cardinals at Eagles
Joe: Two words: Carson Palmer.  Here we are talking about Tom Brady turning 40 (no, just stop, I am not comparing Palmer to Brady) and the Cardinals are also running out Father time himself.  Two more words: David Johnson, who will undoubtedly be the consensus #1 fantasy football draft pick this year.  Carson manages the game better than most quarterbacks in the league.  He is a patient pocket passer, who always gets through his reads and rarely hits the ground.  Johnson provides him with another weapon out of the backfield, to go with the father time of receivers, Larry Fitzgerald. I love my Eagles, but their secondary is still a big concern for me, and I just don't think they can keep up.  I think the Eagles keep it competitive, but ultimately come out on the losing end.  (Eagles 3-2)
Mike: Arizona is another team that has given the Eagles fits throughout the years, even back when they were in the same division and Jake Plummer was the QB. The Cardinals just seem to old this year. David Johnson is a beast at running back and Larry Fitzgerald is still a good player, but Carson Palmer really struggled last year, and I think he continues that this year as Arizona needs to find his replacement. The Cardinals have a stingy defense and I can see this game going back and forth, but I will say the Eagles prevail as Palmer throws a 4th quarter interception to turn the game in the Eagles favor as the Eagles win 24-20 and improve to 3-2
Mizis: Both teams will be flying the same distance as Arizona will be coming off a home game against the 49ers. You never know what to expect from Arizona, 13-3 record in 2015 to 7-8-1 last year. Carson Palmer and Larry Fitzgerald are getting closer to calling it a career, David Johnson will be a key to their offense. J.J Nelson and John Brown shouldn't be a problem for our defense which leaves us to just take out the running game. I see Wentz having a big game in the air leading the Birds to their first home victory. Record of 3-2
Week 6 – Eagles at Carolina
Joe: Oh, Cam.  I am a huge fan of the dabbing king himself.  And if I were a quarterback, I would be shaking at the thought of Luke Kuechly hitting me; guy is a monster.  That being said, I just don't think the Panthers have the offensive weapons they used to.  The've never seemed to recover from the departure of Steve Smith Jr.  DeAngelo Williams was a great RB for them for the longest time (and by the way is a free agent…) and the duo of him and Jonathan Stewart is yet another they haven't really replaced.  Kuechly is the heart of the defense, but outside of him the defense is lacking.  The Panthers just don't have the appeal they used to, and I think the dabbing has overdone its welcome.  Wentz Wagon rolls in this one.  (Eagles 4-2)
Mike: This is a Thursday night game and road teams on a Thursday night tend to struggle. Can the NFL get rid of Thursday night games already? Nobody likes them: the coaches, the players, the a fans hate them because the games are usually really bad. It's all about $$. Anyway, I wonder how Cam Newton will rebound this year after offseason shoulder surgery. If he's anywhere close to the MVP of two years ago, the Eagles and the rest of the league are in trouble. Their defense is still solid with Luke Kuechly and Thomas Davis, but I say the Eagles pull off the win despite being on the road. Eagles 31-Panthers 21 and Eagles improve to 4-2
Mizis: A Thursday night game, both teams will have a limited amount of time to rest and practice as the Panthers will be flying back home after playing the Lions in Detroit. I see it being a sloppy game for both sides. Cam Newton is a dangerous player and with his top receiver Kelvin Benjamin having a disappointing season last year they both are looking to turn it around. Benjamin's height worries me with the secondary we have. Carolina's defense has some great players as well.  This game will come down to the wire which always is a scary thing with this Eagles team. I see the Panthers coming away with a victory as the Birds drop another close game that puts them at 3-3 for the season.
Week 7 – Redskins at Eagles
Joe:  The Eagles pick up where they left off in week 1.  Terrelle Pryor will still put up solid fantasy numbers and Kirk Cousins will look like a QB on a contract mission.  However, its the Redskins.  They'll somehow get in their own way and lose it.  (Eagles 5-2)
Mike: A rematch of week 1. I think the NFC East is going to be a very competitive division and while I think the Redskins are the worst of the bunch, they are no pushovers, and they have had our number the last few years. I don't think the Eagles pull of the sweep and lose this game after Cousins leads them on a late drive to pull off the victory 24-17. Eagles fall to 4-3.
Mizis: Monday Night Football!! Wentz loves having the spotlight on him, he'll show the football world what he's all about. I see our defense having a big night and taking care of Cousins and stopping the Redskins offense. Our offense will steal the show as we all go into work on Tuesday with smiles on our face as we move to  4-3 for the year.
Week 8 – 49ers at Eagles
Joe: LOL… (Eagles 6-2)
Mike: The 49ers have a new coach in Kyle Shanahan, and along with broadcaster turned GM John Lynch are trying to rebuild the team so I don't expect them to be very good this year. Brian Hoyer is going to be the QB. He is a solid stop gap guy, but not the long term answer. They will be in the running for one of the top QB prospects next year. And with the 49ers travelling across the country, I can't see how the Eagles lose this game. Eagles 38- 49ers 20. Eagles improve to 5-3
Mizis: The 49ers are trying to put disappointing seasons behind them while rebuilding at the same time. 49ers will be flying across country after playing the Cowboys at home. Our offense will continue where they left off on Monday night going up early and never looking back. Our defense holds the 49ers offense to limited of plays as the Eagles win their second straight game for a record of 5-3.
Week 9 – Broncos at Eagles
Joe: Now THAT is a defense. Von Miller, staring down at your every move.  Carson, I fear for you.  Demaryius Thomas, Emmanuel Sanders, CJ Anderson, Booker.  The offesnse has so many weapons, and the defense is just too good at stopping the run.  Wentz will have to go to the air a lot in this one.  It's really going to come down to who his at the QB helm for the broncos this season.  Does Simien get round two?  Does Paxton finally get his chance to start?  Either way, with John Elway over-looking your every move, the QB situation should be figured out by this point in the season.  I think the Broncos give the Eagles too much to handle.  (Eagles 6-3)
Mike: Denver has an excellent defense with two All-Pro corners in Aqib Talib and Chris Harris. They have one of the best players in all of football: Von Miller. They also have two very good wide receivers as well. Their issue is at QB. That is why they were not able to make the playoffs last year. Wentz will have a tough go of things, but I can see the Broncos struggling to score as well. Since it is in Philadelphia I will say the Eagles win with a late field goal from Caleb Sturgis to win by a score of 17-14 and improve to 6-3
Mizis: A very tough game for the Birds as Denver has many weapons on both sides of the field. Our defense will struggle with Demaryius Thomas, Emmanuel Sanders. Our offense won't be able to get into rhythm as Denver's pressure will be on them the whole game. Eagles will drop this game and head 5-4 into the bye week.
Week 10 – Bye week
Joe:  Well, can't win or lose this one.  Just please say off of the Yachts…
Mike: A good time for the bye week. Gives them extra time to prepare for the Cowboys. Hopefully some of the injured players heal up and get ready for the second half.
Mizis: Hey at least it's not early on like last year, which completely threw the team off. In general I hate bye weeks, especially heading into matchup against the Cowboys.
Week 11 – Eagles at Cowboys
Joe:  Well, another Sunday evening game in Dallas.  This was roughly the same point last season where the Eagles were still relevant and had taken the Cowboys into OT.  However, I say it every year, with this being one of the fiercest rivalries in the NFL, these teams tend to always split 1-1.  Prescott is the real deal.  Zeke is a real piece.  Dez is…well, Dez.  Beasley will have his golden locks in the end zone at least once.  And most likely, Christie will be sitting on Jerry Jones' lap watching from their 'private' suite.  There will be a bunch of fans at this game, probably 49ers fans who got lost.  Okay, okay, i hate to say it, but Dallas will defend the house that Jerry built.  (Eagles 6-4)
Mike: The Eagles first game against Dallas this year comes at week 11 on a Sunday night. Elliott should be back from his suspension by then, so we will get Dallas at its fullest. The Eagles have actually played very well against Dallas in Jerry World. The Cowboys have a loaded offense again but a suspect defense. It hurts me to have to pick Dallas here, but that's what I'm going to do. I think Beasley will torch the Eagles from the slot and Elliott will run for over 100 yards behind one of the best offensive lines in football. Final score: Dallas 31 – Philadelphia 21. Eagles record now stands at 6-4
Mizis: Sunday night game right after the bye week against a division rival! Last year we played a good game in Dallas although a fumble by Smallwood in the fourth quarter with a ten point lead changed everything. The pressure got to the Birds as Dallas made a comeback, tied the game, and stormed down the field in OT to win it. Coming off a bye this year I believe we will be ready to play. Although with a mix of youngster and with the pressure high, a late mistake once again will cost us the game. Dallas will escape with a win as they fall to 5-5.
Week 12 – Bears at Philadelphia
Joe:  This is another LOL.  The Bears could have the dumbest front office in football.  Look, nothing against Tribyski, but the front office is probably just finally being able to comfortably sit back down after being bent over at the draft.  Who knows, maybe he could be the next Brady and I will eat my words.  But, you go and pay Mike Glennon $14 million to be your starting QB, and then mortgage the future for another QB.  While you're at it, you allow your best WR to walk in free agency (although us Philly fans are not complaining).  Kevin White who can barely walk (sorry Mike – WVU alum) and while I like Cameron Meridith, the guy is a #2 at best.  And there aren't any Brian Urlachers on that defense.  I think we get another Foles sighting.  (Eagles 7-4)
Mike: The Bears are a mess. Mike Glennon is their starting QB, although by the time this game rolls around it could be Mitchell Trubisky. They are another team in a transition phase, as they hope Trubisky is their long term answer at QB. Jordan Howard had a monster, out of nowhere, rookie season, and I think they will try and rely on him a lot this year. They tried to patch up some defensive holes with free agents, but this is still not a very good team. I expect the Eagles to win fairly easily with by a score of 35-17 to improve to 7-4.
Mizis: As the guys said, the Bears are a mess. This is a perfect game for the Birds to regain confidence heading into the last few weeks. Birds will take this game easily to go once above .500 to 6-5
Week 13 – Eagles at Seattle
Kam Chancellor, Richard Sherman, Earl Thomas, shall i continue?  The Eagles receivers will have a hard time finding separation.  Blount and Sproles will see a ton of carries this week, along with Pumphrey, who will most likely see his highest carry total of the season.  I hope Russell Wilson (Wisconsin represent!) can shake off all of the negativity thrown his way by Sherman.  Hey, at least it helps take his mind off of the fact that YOU HAD MARSHAWN LYNCH AND WERE ONLY ONE YARD FROM WINNING THE SUPER BOWL…but I digress.  Eagles getting a win AT Seattle would be impressive, but I just don't think it's likely.  (Eagles 7-5)
Mike: It is pretty strange that the Eagles play Seattle in Seattle again after playing there last year. I was in attendance at that game, and as you all know the game sucked. Agholor lined up wrong and cost the Eagles a 60 some yard td that would have changed that game, but it is what it is. It was definitely loud and I saw why the Seahawks have such a home field advantage. Their defense remains very good and they have a solid offense led by Russell Wilson. They should be one of the better teams in the NFC again. It would be very impressive to pull off a victory here, but I just don't quite see it. Seattle 27 – Philadelphia 20. Eagles fall to 7-5
Mizis: Another game across the country… Seattle is a very difficult team to play. Weapons on both side of the field plus home of the 12th man! Seattle will be looking to wrap up a division title as the Eagles will be another team they beat to get to that goal. Eagles drop this game and go 6-6
Week 14 – Eagles at LA Rams
Joe: ROFL, LOL, SMH, are the Rams really a football team?  Poor LA, first the Rams and now the Chargers…in a soccer stadium…stick to baseball and basketball, please.  (Eagles 8-5)
Mike: After one year, it looks as though the Eagles got the right QB. The Rams could have had Wentz, but instead they took Jared Goff. He didn't look so good his rookie year. I'm not going to write him off after one year, so we will see how he looks this year. This is another team that doesn't look to be very good. They hired a coach who is younger than a lot of people on the team. Then again, it can't be worse than Jeff "8-8" Fisher. They will look to run a lot with Todd Gurley and I can see them keeping this game close, since they are at home. Wentz throws for 3 touchdowns to prove them wrong by not picking him and the Eagles win 31 – 20 to improve to 8-5
Mizis: The Rams are a team in the middle of rebuilding after a relocation. They have a young coach and a young QB which they decided to sit him mostly of the year and not play. Todd Gurley will be the main man on this offense has he'll get a load of runs. Our defensive line will be able to contain the run as our offense will get the job done as we escape with a win after back to back west coast games. Record: 7-6
Week 15 – Eagles at Giants
Joe:  You smell that?  That's the cool crisp air of the Meadowlands:  a hint of dead fish coupled with raw sewage and dirty jersey.  AH, the Meadowlands.  At this point in the season, the Eagles and Giants are both in a playoff race.  However, I am going completely Philly-fan biased here and saying the eagles take both from the Giants this season.  Why, you ask?  Well, i don't have an actual, legitimate, researched reason for you.  I just can't stand the Giants, or their fans, or their stank-ass stadium.  Eli will get sacked 5 times, throw 3 picks, and the eagles defense and special teams will award one lucky fantasy footballer with 40+ points.  Hey, it can happen.  (Eagles 9-5).
Mike: At 8-5 with three game left, and three very tough games left, Eagles fans will be thinking playoffs. Doug Pederson almost has to make the playoffs to avoid everyone saying he needs to get fired. The rematch with the Giants should be very entertaining. Both teams will be needing a win. Like I said earlier, the Eagles have owned the Giants the last few years. I think this game will go back and forth. Unfortunately, I am picking the Giants to win this game with a last second field goal to win 24-21. Eagles fall to 8-6. The playoffs are still within reach though.
Mizis: The famous Meadowlands which we own!!! A rivalry game with playoffs on the line. Since the Giants beat us in Philly we will beat them in NY or should I say NJ. Eagles will come out flying with their offense after a great game against the Rams. Our defense will feed off of the that as we make a statement with a big win to go 8-6 with two games left!
Week 16 – Raiders at Eagles
Joe:  The Raiders were a lock to go to the super bowl last year, until the great one above decided to break all of the hearts of raiders nation and have Derek Carr go down with a broken leg.  The Raiders are just too good.  Michael Crabtree and Amari Cooper are most-likely the best 1-2 WR duo in the NFL.  And Carr: Top 5 QB.  Eagles, I love you…but no chance.  (Eagles 9-6)
Mike: What a Christmas day it is shaping up to be in Philadelphia this year. Not only is it a Monday, so you got a long weekend, you got the Sixers in the afternoon and the Eagles later at night. What a day. The atmosphere in the Linc will be electric. There will be plenty of Santa Clauses running around, and you know what that means…let's not bring that up. How great would it be if snow was falling too! Anyway, the Raiders come into town and they are an up and coming team. If Derek Carr hadn't gotten hurt last year, who knows how far they would have went. With reigning defensive player of the year Khalil Mack disrupting QB's and a very explosive offense, they will be dangerous again. This will be a tightly fought game, but the Eagles will use the electricity in the building and use that to their advantage and come away with a much needed victory. Blount scores two touchdowns in the win Eagles 27 – Raiders 17. Eagles improve to 9-6.
PS: Sixers beat the Knicks as well and it's a wonderful Christmas in Philadelphia.
Mizis: Christmas day!!! Who doesn't like watching their own team on Christmas!!! What a gift it will be!! This will be a very tough game for the Birds. Oakland is a dangerous team but with Derek Carr going down last year you don't know what you expect. Their defense is still tough and it will be hard to get through them. With a tight game on the line a big defensive play by the Birds will set up our offense to put the game away. Eagles win their second straight to go 9-6
Week 17 – Cowboys at Eagles
Joe:  Jerry Jones is coming to Philly in the winner-takes-all final game of the season.  That's right, I have a feeling this season will come down to the game we all want to see.  Eagles (9-6) versus the Cowboys (9-6).  Who will come out on top?  Easy:  The Eagles of course.  Prescott will cave under the pressure of actually having to play meaningful week 17 football.  There's a good chance the Cowboys will be missing half of their team with the rate at which they get arrested or suspended.  We will definitely have a Chris Christie siting at one of (if not all) the Chickie's and Pete's locations.  He'll probably send out a press release stating that they are all closed for the day and just eat all the crab fries himself.  Nom, nom, nom.  I am sure Jerry will have the Linc build a special, private suite just for the two of them.  The Eagles and Cowgirls will exchange scores, but ultimately our hometown Ginger will get the last laugh:  Deep ball down the sidelines to receiver Nelson Agholor…HAHAHAHAHA jokes.  Eagles win.  (Eagles 10-6)
Mike: The final game of the regular season could be for the division, but I haven't looked at the Cowboys schedule and with Elliott about to be suspended for 6 games, they could be worse than people think. This game could also be flexed if it is for the division. As always, this game with be hard fought and a nail bitter for all us Eagles fans. We hate the Cowboys, as do most of America, and seeing them lose brings us joy. Chris Christie will be out of office by then, but I'm sure he will be in attendance. Jerry will have to buy him his own booth because he takes up a lot of room. Seeing him sulk will just be icing on the cake. I am seeing Wentz lead a long, late 4th quarter drive and Blount punching it in from a few yards out to secure a victory. Eagles 34 – Cowboys 27. Eagles finish the season at 10-6
Mizis: Final home game against the Cowboys!! Most likely a game that could put you in the playoffs, winning the division or even a wild card spot. No matter what time of the year it is the Linc is always rocking when we play the Cowboys. With the Linc rocking so will the team. Our defense will not give Dak Prescott any time as they pressure him causing him to make mistakes. Our offense will take advantage early and put points on the board leaving us to play possession majority of the second half. Dallas will try and make a comeback but nothing serious as the Eagles beat Dallas to finish their season of a record of 10-6.
Final Thoughts –
Joe:  Playoffs here we come!  I think the Eagles have an easy schedule this season, and their opponents fall into place at just the right times.  There is no way we get a first round bye with a 10-6 record, but I see us slotting into the #3 seed.  The kicker:  I see the Cowboys coming right back to Philadelphia for the wild card game.  Stay tuned for our upcoming breakdown of each division and ultimately our individual picks for the 2017/2018 Super Bowl Champion.   
Mike: Joe and I both have the Eagles finishing at 10-6. And we both see them making the playoffs. Once you get in the playoffs you never know what will happen. Once we break down the rest of the teams and divisions I will have a better understanding of where exactly the Eagles will fall as far as the seeding is concerned. We as Philadelphians are long overdue for some positive things. Fly Eagles Fly!
Mizis: On paper this team is good enough to compete and win the division: A division where every year you don't know what to expect. Last year, mistakes and bad play calling cost us games which is something Doug needs to work on. With Wentz having a full year under his belt, he should have plenty of confidence heading into this year. A confident Wentz and a newly developed Doug should have our offense ready and dangerous. As we know there's plenty of concern with our secondary but they have shown they're trying their best to work it out. Newly acquired Ronald Darby will join the secondary, not a huge upgrade but better than nothing. I picked them to go 10-6 just like Joe and Mike did. A record that should put them in the playoffs, but you never know. All is said and done; now we sit back and get  ready for the season to start!! Go Birds!!!
#TEAMNOBODY