(Cover Photo credit: SkySports; Above image credit: VividSeats)
-Joe
It's on to the 4th and final grand slam of the season, as the US Open kicked off yesterday in Flushing Meadow, NY.  Now, i realize I have a day's worth of matches in the book, but none of the outcomes really affect my predictions, with the exception of American Jack Sock losing his first round match to Aussie Jordan Thompson.  I actually thought Sock had a shot to at least make the quarterfinals.  He shows such great sportsmanship while playing the game and is by far my favorite American in the sport right now.  Don't believe me, just watch this: https://www.youtube.com/watch?v=MychoVMo9EM   
So onto the important stuff: the predictions.  I've looked over the draw and yesterday pretty much all matches went as they should, with the exception of David Ferrer being upset, along with the aforementioned Jack Sock. Rather than going round by round, my approach is to discuss what I think the quarterfinal matchups will be, and the progress from there.  At the top of the bracket, I don't see much getting in the way of overall number 1 seed Rafael Nadal.  I think he'll have a tough matchup in Round 4 against Tomas Berdych the 15 seed, but should take care of him in 4 sets to get the first quarterfinal spot.  My boy, American Donald Young, is part of the next grouping of players who have the unfortunate opportunity to play Nadal in the quarters, should they make it.  I love watching Young play, but even if he wins his 1st round matchup, he unfortunately would have to play Gael Monfils the 18th seed, who is my sleeper pick to get to the quarterfinals this year.  Monfils always plays big at the US Open, and lost to Djokovic in last year's semifinals.  He'd have to knock off 9th seed David Goffin and 7th seed Grigor Dmitrov, but I wouldn't underestimate the frenchman one bit.
Moving down the bracket, I want to say that the 3-seed Roger Federer is a lock to make the quarterfinals.  However, I can never doubt the Aussie Nick Kyrgios, who Federer would have to beat in the 4th round to make it to the quarters.  People close to me know I have a 'thing' for Nick Kyrgios.  The type of thing where like if the guy had a jersey with his name on the back, I would buy it and fangirl it 24/7.  The problem with Kyrgios is he is a bigger headcase than Russell Brand, he's a gifted tennis genius, who can become a psychotic, tazmanian devil.  He's like the semi-successful Johnny Manziel of tennis.  Hopefully I've painted a nice Jackson Pollack image of the man.  Basically, Kyrgios could go out there and beat Federer 6-0, 6-0, 6-0…or he could lose 0-6, 0-6, 0-6 and start hitting serves with his racquet handle.  I love watching the guy because you have no idea what is going to happen on the court.  All kidding aside though, he has the potential to be a top 10, even top 5 player in the world if he just were to stay focused for once.  Okay, okay, thank you for letting me go on that Kyrgios vent.  I still say Federer makes the quarters.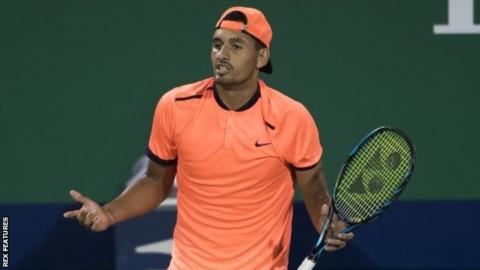 (Nick Kyrgios, photo credit to BBC)
I like Roberto Bautista-Agut to come out of the bottom half of this grouping.  Having just recently won the WInston-Salem Open prior to the start of the US Open, Bautista-Agut comes in with a ton of momentum.  Dominic Thiem looms in his portion of the bracket, but there are upset potentials in the first 3 rounds for Thiem, and even if he doesn't get upset, I think Bautista-Agut can be the one to do just that.  The next grouping includes Americans John Isner and Sam Querrey, who I would love and hate to see play each other in the 4th round, with a spot in the quarterfinals on the line.  I really like both players, and I think it would be great to see at least ONE american make an appearance in the quarterfinals of the US Open (where you at Roddick??).  Isner has a monster serve but outside of that his rallys break down too fast. I think Querrey pulls the upset here and makes it to the quarters.  In the bottom half of this grouping, with Jack Sock being upset today, I don't see anyone challenging Alexander Zverev, which makes me put him right through to the quarterfinals. In the bottom grouping, I see Jo-Wilfriend Tsonga having a straight path to the quarters.  Expect Nicolas Mahut to have a few upsets to make Tsonga's trip a little easier.  With David Ferrer losing today, I expect to see Marin Cilic have a clear path to the 8th and final quarterfinal spot.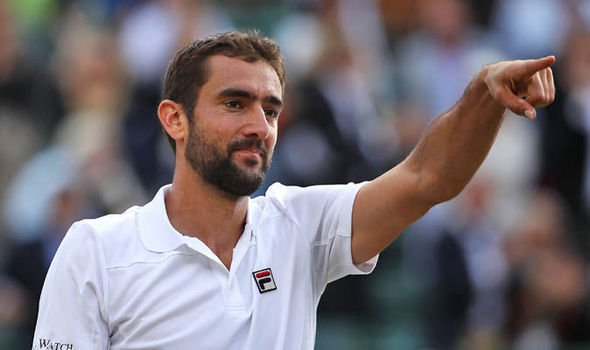 (Marin Cilic; photo credit to Daily Express)
So, that leaves me with the following quarterfinal matchup predictions:
(1) Rafael Nadal vs (18) Gael Monfils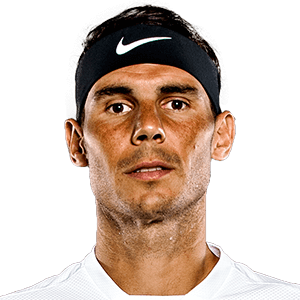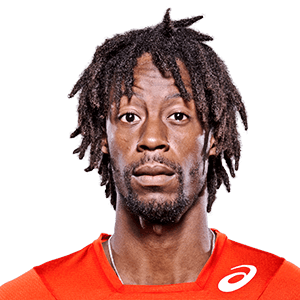 (3) Roger Federer vs (11) Roberto Bautista-Agut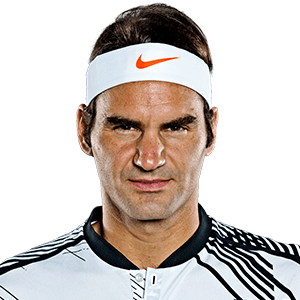 (17) Sam Querrey vs (4) Alexander Zverev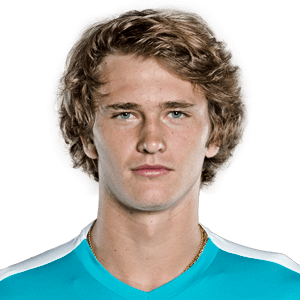 (8) Jo-Wilfried Tsonga vs (5) Marin Cilic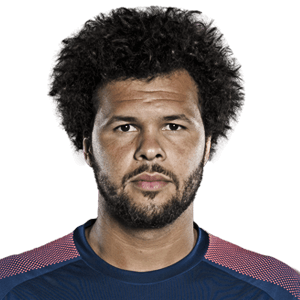 (All player images above/below credited to ATP World Tour)
I think Monfils pulls off the stunner of the US Open, and beats Nadal in a 5 set, instant classic.  The two have gone head to head 15 times…and Monfils has only won twice.  I get it, not really in his favor.  HOWEVER, those 2 wins both came on the outdoor hardcourt.  They met back in 2009 at the US Open, a match which Nadal took in 4 sets.  I just think Monfils is due for his moment, and this could be his chance.  SO, shocker alert, Monfils upsets Nadal.
Don't say he's gonna go two for two with upsets here…yes sir, I am boldly going with another upset here.  I think Roberto Bautista-Agut will be sitting somewhere watching Nadal and Monfils play an epic match, and will turn to someone and simply state, "Hold my Beer…"  I just watched Bautista-Agut during the Winston Salem Open on ESPN the couple of days heading up to the start of the US Open.  He just looked so focused in his matches, had complete control of the court, was loose and quick to all of his shots.  Federer is…well, Federer.  Don't get me wrong, I'd love to see Federer add to his trophy case; he's an all time favorite of mine.  However, I think this could be Bautista-Agut's opportunity to become a household name.  (Plus since I am a diehard Tommy Robredo fan and he is not in the tournament, I need to favor another Spaniard instead…).
Now I am going to break American hearts everywhere…Sam Querrey, a guy I pull for so hard each and every tournament…I just don't think he can beat Zverev.  Zverev quietly hides in the shadows of Nadal, Djokovic, Federer and Murray.  That's a lot of shadows to choose from.  Well, Djokovic and Murray aren't playing, and I just knocked Nadal and Federer out…AH the sun is bright now for Zverev.  I think he takes care of business against Querrey and marches on to the Semifinals, and potentially in straight sets.
Oh Tsonga Tsonga Tsonga…another guy I just want to see get over the grand slam hump.  I just don't see it happening with Marin Cilic in the way.  Cilic, like Zverev, is stuck in the shadows of the 4 tennis giants.  Here though, I think he takes care of business as well, leading us to what could be the best matchup of the tournament, Zverev vs Cilic in the semifinals.
So my semifinal matchups would look like this:
(18) Gael Monfils vs (11) Roberto Bautista-Agut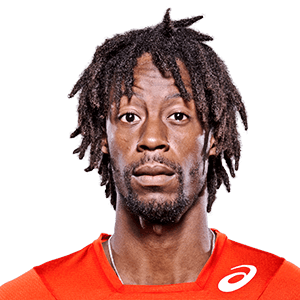 (4) Alexander Zverev vs (5) Marin Cilic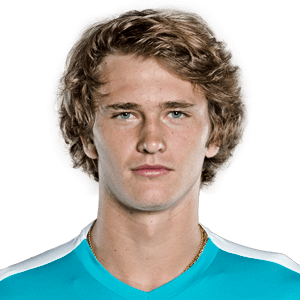 Well, I am going to cut right to the chase and say I've got Zverev in the finals.  I think he's feeling that sun, bright on his face as the tennis giants are out of the way.  He sees his reflection across the court from him, another tennis soul who would be the best in the world, if there weren't those 4 guys that just always seem to win every tournament known to mankind.  Zverev takes care of Cilic.  As for the Monfils vs Bautista-Agut matchup, coined "The battle of the David's" (in case you don't get that…they slayed the Goliaths…okay are we clear now?), I think Bautista-Agut continues his winning ways, marching straight through to the Finals, and leaving Monfils once again to feel the defeat of the US Open Semifinals.
So my prediction for the 2017 US Open Final:
(11) Roberto Bautista-Agut vs (4) Alexander Zverev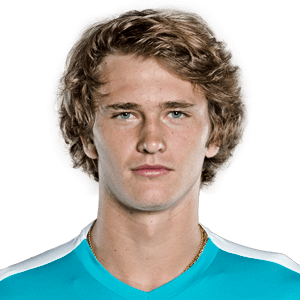 Finally, a grand slam final with two guys that…no one has ever heard of…look, I get it's not the flashy final everyone wants to see over and over…and over, between Federer and Nadal or Djokovic and Murray, but face it, those guys need to get toppled eventually.  Zverev is only 20 years old, and currently the youngest player in the ATP top 10.  I think this is his chance to show the world who he is, and really his opportunity to contend for a spot up there with the tennis goliaths.  So, if you are picking up what I'm putting down, my prediction for champion of the 2017 US Open is none other than the German himself, 20 year old, soon-to-be tennis heartthrob Alexander Zverev.
(photo credit: Yahoo – as in what I will be saying when this prediction is correct!)
Now, let's just sit back and watch some great tennis action from the beautiful courts of Flushing Meadows, New York.  And if you're really quiet, you might just hear the sounds of cheers coming from closeby Citi Field, as the Mets do something positive…like foreclose on the franchise.   JUST kidding 😉  
#TEAMNOBODY